Melissa Etheridge Defends Brad Pitt, Slams Angelina Jolie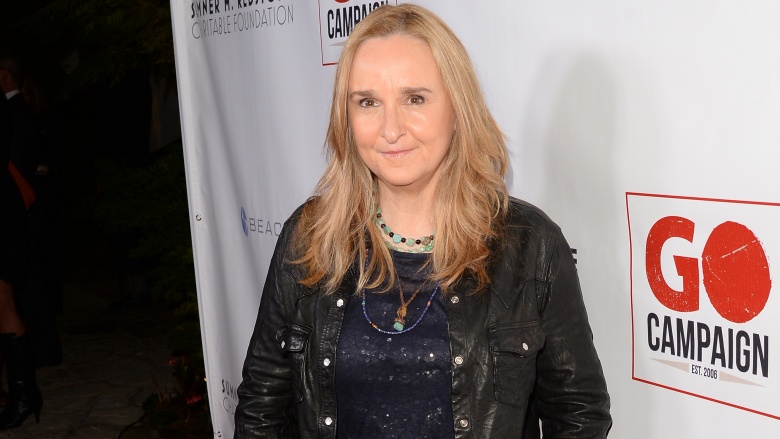 Getty Images
Singer Melissa Etheridge defended Brad Pitt and openly trashed Angelina Jolie amid the couple's high-profile divorce and ongoing custody battle.
"It breaks my heart that anyone would take something as personal as your marriage and your relationship and your rights to your children and do it as purposefully as I see it's being done," Etheridge said on the Oct. 3, 2016 episode of Andy Cohen's Sirius XM radio show Andy Cohen Live (via People magazine).
"There's a way to be. I've gone through family courts," Etheridge—who split from Tammy Lynn Michaels in 2010—continued. "I've been twice around this block, and I know it really well, and I know when there's some forethought to just how mean [you can be] and just how you're going to put disinformation out there first."
Jolie sent shockwaves through Hollywood when she filed for divorce from Pitt on Sept. 19, 2016. Word subsequently got out that the divorce may have been catalyzed by an alleged altercation between Jolie, Pitt and the couple's 15-year-old son, Maddox, while they were traveling back from France to the United States on Sept. 14, 2016. The alleged incident is currently being investigated by the FBI and the Los Angeles County Department of Children and Family Services.
For what it's worth, Etheridge—who sang at Pitt's wedding to ex Jennifer Aniston in 2000—calls the allegations "completely unfounded" and "heartbreaking."
Etheridge's beef with Jolie apparently dates back to the early '00s, when actor Billy Bob Thornton reportedly began dating Jolie while he was still with actress Laura Dern. "I was around when Angelina was not doing nice things with Billy Bob to Laura Dern," Etheridge told Cohen. "I went through that on a personal level, and then to know the side of Jennifer [Aniston] and Brad..."
"I helped Laura move out of her house with Billy Bob—I like broke into their home to get their stuff out because it was so nasty," she added.
Etheridge also admitted she hasn't spoken to Pitt in years but would love to reconnect at some point in time. "I really hope that he reaches back out because there are a lot of us who haven't seen him in 10 years," she said. "And it was hard then. We all lost a friend."
TMZ reported on Sept. 30, 2016 that Jolie and Pitt had reached a temporary custody agreement as their divorce proceedings continue.