Brad Pitt Is Cooperating With Investigation Regarding Child Abuse Allegations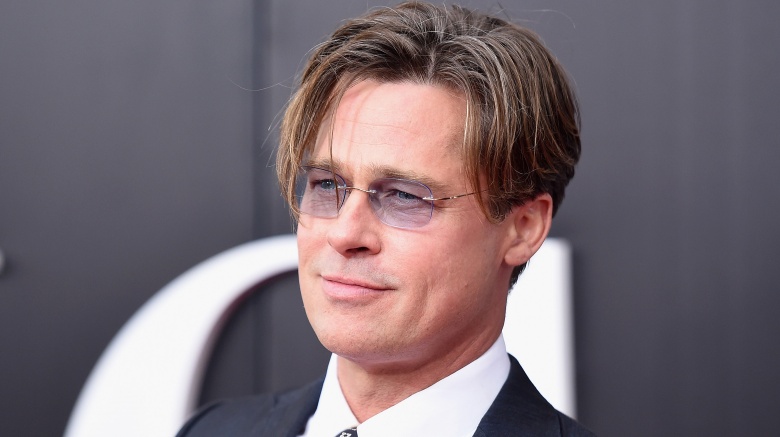 Getty Images
Brad Pitt is reportedly cooperating "fulling and willingly" with the Los Angeles County Department of Children and Family Services—and even voluntarily took a drug test—amid allegations that he was verbally abusive and physical with his 15-year-old adopted son, Maddox, on a private flight from France to Los Angeles in September 2016.
"He takes the matter very seriously and says he did not commit any abuse of his children," a source told People magazine. "It's unfortunate that people involved are continuing to present him in the worst possible light." Another source added, "Brad has been interviewed and is cooperating fully. The case remains open."
As Nicki Swift previously reported, Pitt and his soon-to-be ex-wife, Angelina Jolie, allegedly got into an argument while flying to the States from France on Sept. 14, 2016. Sources for TMZ alleged Maddox interfered to "verbally defend" Jolie, prompting Pitt to lunge at him. Jolie reportedly "jumped in between them to block [Pitt]" but "[Pitt] connected in some fashion with [Maddox]." It remains unclear whether Jolie and Pitt were fighting or whether Maddox was acting up on the plane; whether Pitt's contact with Maddox was "intentional or inadvertent;" and whether Pitt had been drinking at the time of the alleged incident, according to TMZ.
The alleged altercation was reported anonymously to the L.A. county DCFS, potentially by someone on the plane or on the tarmac, where the fight reportedly continued after the plane landed. The FBI also confirmed it was investigating the incident due to the fact that it occurred in the air.
Jolie filed for divorce from Pitt on Sept. 19, 2016. In her court documents, she listed the couple's date of separation as Sept. 15, 2016, one day after the alleged fight on the flight. Jolie requested Pitt be allowed only joint legal custody and not joint physical custody of their six kids.
Although the couple's estimated $400 million fortune is reportedly protected via a prenup, the battle over their children could be the "flash point" in their divorce and fuel a "fierce legal battle," according to TMZ.
Jolie and Pitt wed on Aug. 23, 2014, in France. They met infamously on the set of their 2005 action flick Mr. & Mrs. Smith.