Dominic Monaghan Reflects On Devastating Aftermath Of Evangeline Lilly Breakup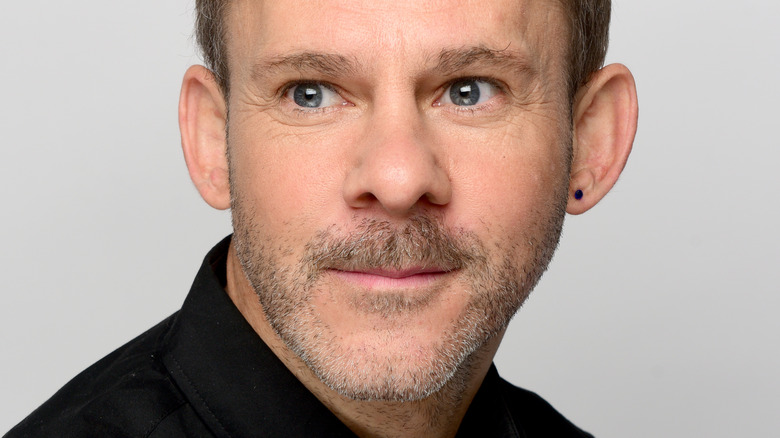 Vivien Killilea/Getty Images
"Lost" stars Dominic Monaghan and Evangeline Lilly first started dating while filming the popular television show. Although their characters never dated, per PopSugar, the two had a very public off-screen romance from 2004 to 2007. According to the media outlet, both of them stayed on the show in some way until the series ended in 2010.
During Monaghan and Lilly's relationship, it reportedly got very serious. The two sparked engagement and wedding rumors in 2006, per the National Enquirer, as insiders told the media outlet that the wedding was planned to be in Hawaii and children were also on the two's minds at the time.
Unfortunately, the two never got married, and although they stayed pretty silent about the reasons for their breakup, the "Lord of the Rings" actor later spilled the beans about why they split. "Nah. I don't date cheaters," the actor tweeted in 2013. This gave people a pretty good idea that the "Ant-Man" actor was unfaithful to her co-star at the time, resulting in the separation. Now, the "Moonhaven" actor is getting candid about his breakup with the Marvel actor, mentioning that the split was the only time his heart was broken.
Dominic Monaghan's heart was only broken once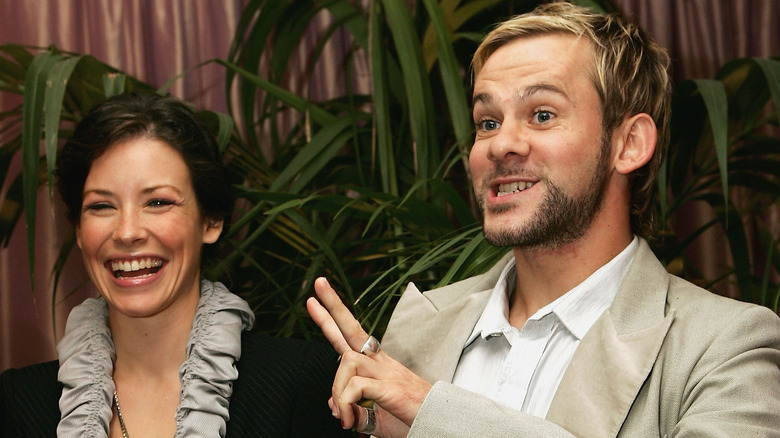 Ryan Pierse/Getty Images
The breakup rumors between "Lost" actors Dominic Monaghan and Evangeline Lilly started when the "Lord of the Rings" actor was spotted with another woman. "They weren't interested in privacy," an insider told the New York Post (via Digital Spy). "They looked very intimate." According to the report, the British actor was crying and kissing the other woman, indicating that he and Lilly were no longer in a relationship. But according to a recent podcast that Monaghan co-hosted, the actor had a hard time dealing with the split.
"I've only really got my heart broken once in my life. I was dating an actress on 'Lost' called Evangeline Lilly, who, you know, has gone on to have a name all of her own," he told Anna Faris on the "Unqualified" podcast. "It was probably the first time in my life that I was ... all in." The actor confirmed the rumors that said they were thinking of marriage and children, and he mentioned that the breakup "exploded in his face" because it was so public. He explained that he drank a lot at the time, and Lilly probably didn't think their relationship would last forever, leading to the cheating.
Unfortunately for "Lost" fans, Kate and Charlie never panned out IRL, as Lilly would eventually go on to enter a long-term relationship with Norman Kali. The couple shares two sons, per People.