Kim Kardashian Is Mourning A Tragic Loss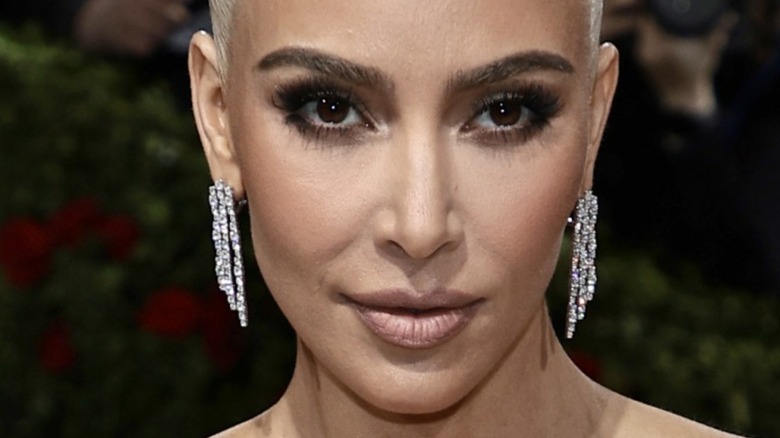 Dimitrios Kambouris/Getty Images
Kim Kardashian has been having a pretty rough go of it lately. However, this time she is going through a sudden loss in her personal circle.
In August 2022, Kardashian and Pete Davidson broke up after a whirlwind romance of only nine months. Their hectic work schedules and different life commitments seemed to be the reason for the split. After that, the SKIMS founder was exposed for yet another photoshop fail when she was called out via TikTok for deleting her trapezius muscle in a sponsored Instagram post for Beats by Dre. Considering she boasts 329 million Instagram followers (and countless others in the wings), it wasn't a good look for the businesswoman. Not to mention, Kardashian has already been busted multiple times for photoshopping not only her own body, but the bodies of other members of her famous family.
Amid all this negative media frenzy, Kardashian is now grieving the loss of a close friend.
Kim Kardashian lost her dear friend, entrepreneur J.R. Ridinger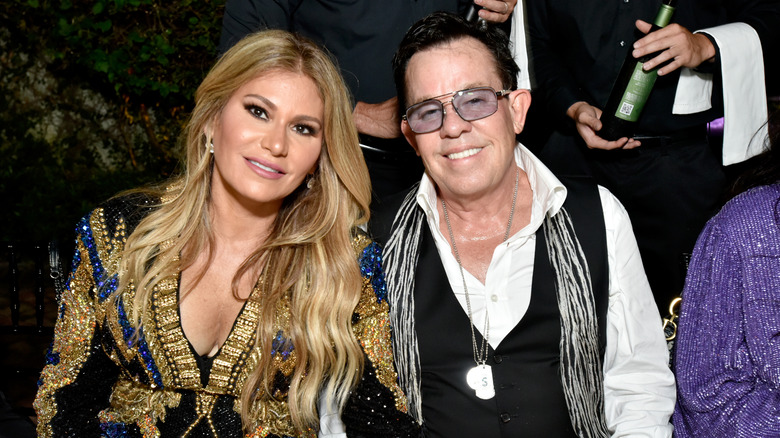 Eugene Gologursky/Getty Images
Kim Kardashian is mourning the loss of her friend, Market America Founder and CEO J.R. Ridinger. According to E! News, the entrepreneur died unexpectedly on August 30, 2022, at the age of 63. Market America, a product brokerage and internet marketing company, also shared the news on the organization's Twitter account.
Kardashian, who is close with J.R.'s wife, Loren Ridinger, was saddened to hear the news. The reality star paid tribute to J.R. on her Instagram Stories by sharing a picture of the CEO and Loren. "Memories were what both of you were best at creating. Experiences for everyone, a place where everyone felt so loved and special," Kardashian wrote. Per Entertainment Tonight, other stars like Serena Williams, Khloé Kardashian, and Eva Longoria also sent words of comfort to Loren via Instagram.
Our condolences go out to Loren and their loved ones during this heartbreaking time.