The Real Reason Cybill Shepherd Claims Her Sitcom Got Cancelled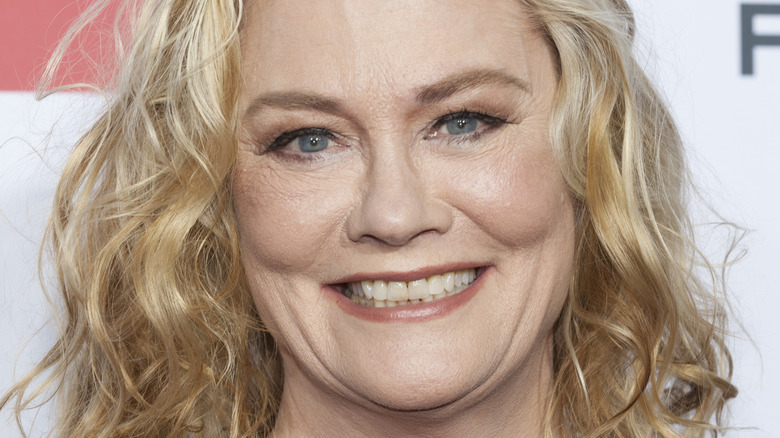 lev radin/Shutterstock
Though not a household name in 2022, Cybill Shepherd was a major actor throughout the 1970s and '80s. Her head turning lead role in "The Last Picture Show" earned her a Golden Globe nomination for Most Promising Newcomer. Later on, she starred opposite Bruce Willis in "Moonlighting." After the end of the popular series, Shepherd headlined her own sitcom, "Cybill."
Running from 1995 to 1998, the series followed Shepherd as a two-time divorcee pursuing a second act in her career. Though it had decent ratings, "Cybill" ended somewhat prematurely. According to Jezebel, Shepherd's show ended for one obvious reason: misogyny. Creatively, she felt stifled after receiving notes that she couldn't mention menopause or do a comedic beat involving talking while eating.
While these changes seem innocuous enough, Shepherd revealed that they were part of a larger effort to punish her for rebuffing the advances of a network executive. Ultimately, she claims her series got cut short due to her refusing to go along with the harassment.
Cybill Shepherd was harassed by Les Moonves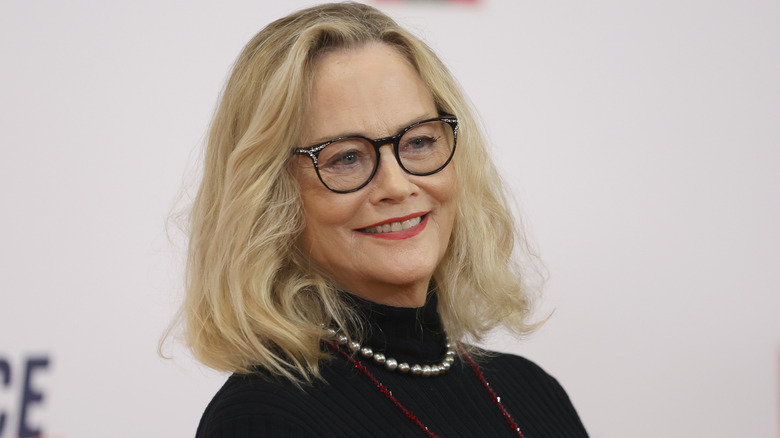 Frazer Harrison/Getty Images
Cybill Shepherd's show ended unceremoniously after a three-year run — something the actor says was not a coincidence. According to Shepherd, "Cybill" was canceled due to former CBS CEO Les Moonves. During the production of the series, Shepherd agreed to go to dinner with the executive, and their exchange was uncomfortable to say the least.
"He was telling me his wife didn't turn him on, some mistress didn't turn him on," Shepherd said, per Deadline. She then explained that he was drinking and offered her a lewd proposition: "Why don't you let me take you home?" The actor rejected Moonves and "quite shortly afterwards," Shepherd said the show was dead in the water.
"I hope and pray that that era — somebody having that much power, a man or a woman; seems like it's mostly men but I'm sure there are some women mixed in there somewhere, sometime — is, hopefully, over," Shepherd added during an interview on Michelle Collins' SiriusXM radio show (via The Hollywood Reporter). Shepherd remains optimistic that the entertainment industry can now start from a fresh place. "My show could've lasted another five years. He didn't make it easier. I made the right decision."
Cybill Shepherd wasn't the executive's only victim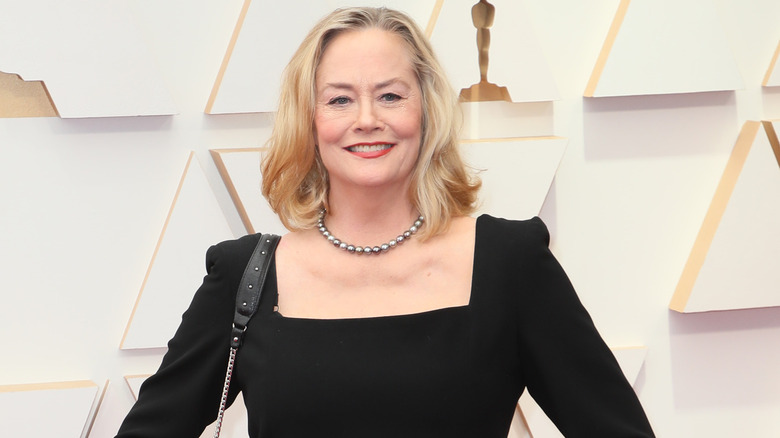 David Livingston/Getty Images
As it turns out, Cybill Shepherd was not the only one who accused Les Moonves of harassment. In an ironic twist, he founded the Commission on Eliminating Sexual Harassment and Advancing Equality in the Workplace, calling #MeToo "a watershed moment."
"I think it's important that a company's culture will not allow for this," Moonves noted, per The New Yorker. The now-disgraced executive condemned the "far-reaching" misconduct, adding that "there's a lot [they] didn't know." However, not long after Moonves took steps against workplace harassment, he faced accusations of misconduct himself. Six women came forward to say that Moonves harassed them. Actor Illeana Douglas shared her story: "What happened to me was a sexual assault, and then I was fired for not participating."
Her story and that of Shepherd spell out a similar truth: Moonves used his power over women to compel them to engage in physical relationships with him. After the initial piece in The New Yorker, more than a dozen women filed a suit against Moonves for sexual harassment. After four years of legal battles, the case was settled in April. The plaintiffs reached a $14.75 million settlement against Moonves, according to Variety. In the years leading up to this development, he also lost his job as CEO of CBS. While it's too late to resurrect "Cybill," perhaps Moonves' exit will pave the way for a reboot.