How Nicole Scherzinger Really Got Famous Before The Pussycat Dolls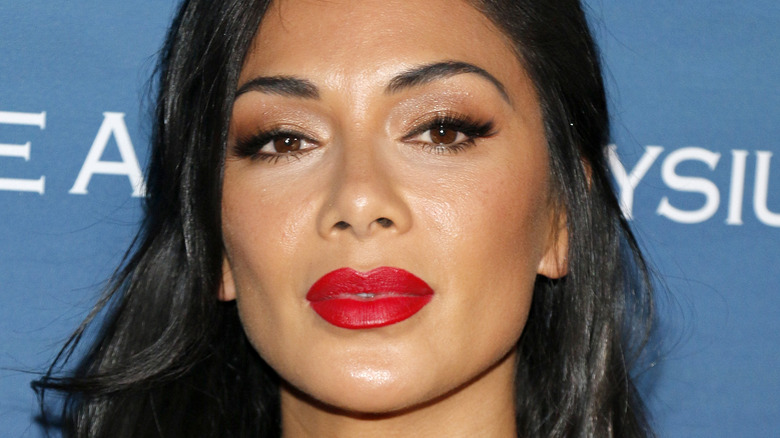 Tinseltown/Shutterstock
Singer-songwriter Nicole Scherzinger's fame exploded through her role as the lead singer of the 2000s girl group, The Pussycat Dolls. In a 2019 interview with The Guardian, Scherzinger recalled her tryout for the band, during which she performed a song she wrote herself. "I pretty much sang an original song a cappella, standing next to the door," Scherzinger said. "All I had to go on was my talent for singing." Once she was given the opportunity to become a Pussycat Dolls member, Scherzinger brought these singing skills to the table for hits like "Don't Cha," "I Hate This Part, and "Buttons." 
In an archival interview clip, Scherzinger addressed her dominant role in the group, which she attributed to the fact that she was the only member who had been providing vocals for the band's album, "PCD." "I was in the center because I was singing, I was the one singing," Scherzinger said, per the Mirror. "... I'll never forget, I finished the album, "PCD," ... It was the first time [the other members] had ever heard the music." Scherzinger added that she "probably did 95% of the album on [her] own." Prior to her accomplishments with The Pussycat Dolls, Scherzinger was part of another popular girl group.
Nicole Scherzinger's first girl group was Eden's Crush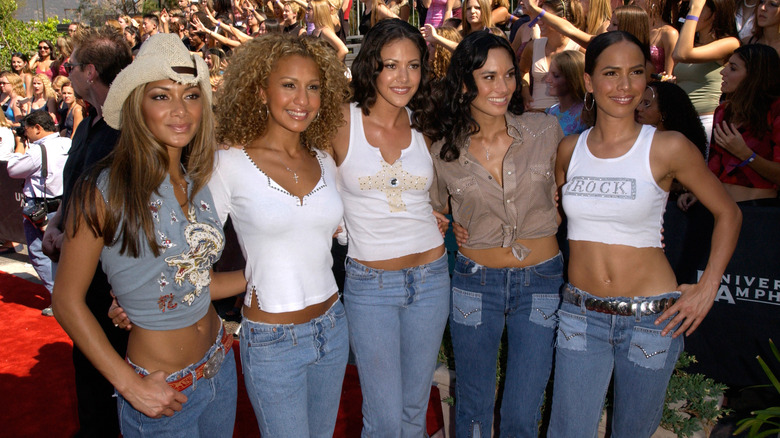 Featureflash Photo Agency/Shutterstock
Before Nicole Scherzinger became widely recognized as a Pussycat Dolls member, she was featured in another prosperous girl group, Eden's Crush. As Billboard wrote in 2021, this musical act was formed on the early '00s talent search series, "Popstars." In an archival clip that aired on VH1, Scherzinger is seen belting out "I Will Always Love You" during her audition for the show, for which she traveled five hours by car to get to the tryouts in Chicago. Per IMDb, the members of Eden's Crush were Scherzinger, Ivette Sosa, Rosanna Tavarez, Maile Misajon, and Ana Maria Lombo. 
In 2011, Scherzinger opened up to The Daily Beast about the "crazy" experience of being on the reality series with fellow Eden's Crush members. "I wasn't used to the camera always being on me and having to leave Kentucky and move to Los Angeles," Scherzinger said. "It was really scary. I was very green and very sensitive." She also stated that this was "a great learning experience for [her]." 
At the close of the show's first season, Eden's Crush released their first-ever album, which debuted at an impressive No, 6 position on the Billboard 200 chart (per Billboard). Not long after "Popstars," however, the members of Eden's Crush went their separate ways. Since her participation in girl groups, Scherzinger has moved on to see through several successful ventures.
Nicole Scherzinger is now embarking on a 'new chapter'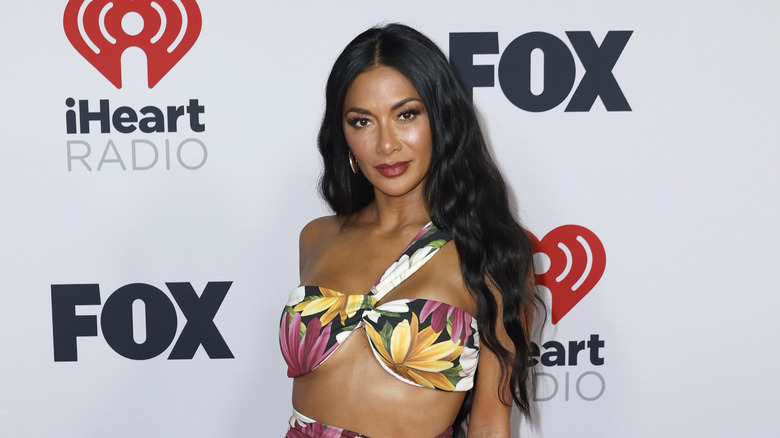 Frazer Harrison/Getty Images
Singer and TV personality Nicole Scherzinger has come a long way from her early days as a member of Eden's Crush. Following this gig, Scherzinger led The Pussycat Dolls up until 2010, per Heart. She's since gone on to release two solo albums, "Killer Love" and "Big Fat Lie," via AllMusic. In addition, Scherzinger has served as a judge on several singing competition shows such as "The X Factor UK" and "Australia's Got Talent." In recent years, she has appeared as a panelist on the Fox singing series, "The Masked Singer."
Now, nearly a decade after her last music collection dropped, Scherzinger is gearing up to release more music. She told People in April 2022 that she's moving toward a "new chapter of [her] life" that will be all "about getting back to [her] love for singing and music." The performer added, "I just want to go back to my love of music, my love of singing, my love of telling stories through songs, connecting on a much deeper level through performance, having people transcend through these performances and be moved, inspired or changed in some way." Scherzinger has played "Never Going Back," one of her new tracks from the album on "The Masked Singer," and will hopefully be revealing more info about the upcoming music collection soon!