Timothée Chalamet Has Some Deep Thoughts About Social Media's Negative Impact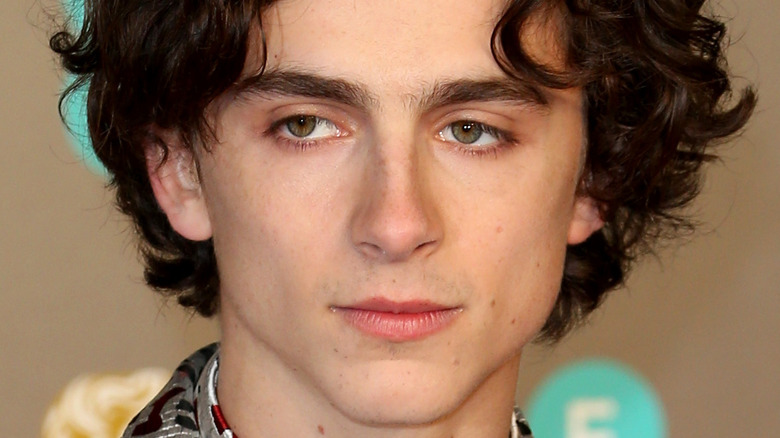 Cubankite/Shutterstock
Timothée Chalamet is undeniably one of Hollywood's brightest young stars, meaning he was forced to learn to deal with being famous. Losing his anonymity is something the actor opened up about in December 2018 while talking to fellow star Emma Stone during a conversation for Variety. Addressing the fact that he is now a recognizable figure, he explained, "It's not really overpowering or dramatic in any way, truthfully. People saw me, but it hasn't been really nuts. ... I went in for 'Spider-Man' and those things, and I didn't get them. Those are prepackaged, you'll-be-famous-after-this kind of things. 'Call Me by Your Name' and 'Lady Bird,' they really weren't. ... I think that's what helps me when I get stopped: It's about the movies."
Of course, Chalamet's star has continued to rise. That's why he talked again about fame during an October 2021 interview, telling Time, "I'm figuring it out. On my worst days, I feel a tension in figuring it out. But on my best days, I feel like I'm growing right on time." Granted, that may or may not have factored in the pressure that comes with social media.
Although some celebs refuse to use social media and others can't seem to stay away, Chalamet is the kind of person who partakes but is wary of the impact social media can have on our lives.
Timothée Chalamet says people are intensely judged on social media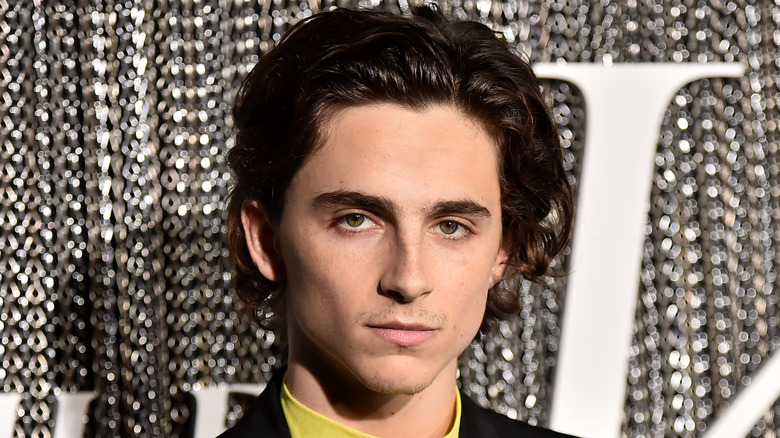 Theo Wargo/Getty Images
If you're following Timothée Chalamet on social media, then you're certainly not alone. The actor has more than 2 million followers on Twitter alone. Of course, that's just a fraction of the 17.7 million people who follow him on Instagram. With that kind of focus aimed at him on the internet, it's no wonder that the star has some serious concerns about social media.
Chalamet shared his thoughts on social media during the Venice Film Festival while promoting his film, "Bones and All," mentioning that his character (who had lived in the 1980s) would have avoided the modern problem. He explained (via E! News): "To be young now and to be young whenever — I can only speak for my generation — is to be intensely judged. I can't imagine what it is to grow up without the onslaught of social media. And it was a relief to play characters who are wrestling with an internal dilemma absent the ability to go on Reddit or Twitter, Instagram or TikTok, and figure out where they fit in."
"Without casting judgment on that, you can find your tribe there, but I think it's tough to be alive now," Chalamet continued. "I think societal collapse is in the air — or it smells like it." Hopefully, this star's followers are on the nicer side, and society will keep rolling along.