What Does Huma Abedin Do For A Living?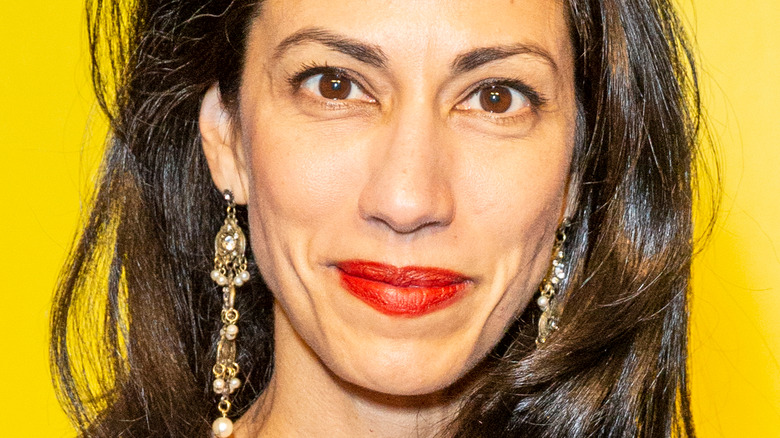 lev radin/Shutterstock
The name "Huma Abedin" has recently been in the headlines after she was romantically linked to Bradley Cooper. According to Page Six, the pair has been dating for several months after being introduced through their mutual friend, Anna Wintour. Apparently, when she's not editing Vogue, Wintour is assembling iconic couples — and this pair seems to be no exception.
"They are perfect together," said a source for the outlet. "They're both into power and politics and human affairs." Indeed, Cooper has long made his political interests known. In 2016, as recounted by the Independent, the actor received backlash for attending the Democratic National Convention. Just recently, Howard Stern shared that Cooper had agreed to be his running mate in the 2024 presidential election.
Between the couple, however, Abedin easily has Cooper beat in terms of political involvement. Her résumé is studded with high-power positions in Washington, and her current role continues to put her close to the action.
Huma Abedin is an aide to Hillary Clinton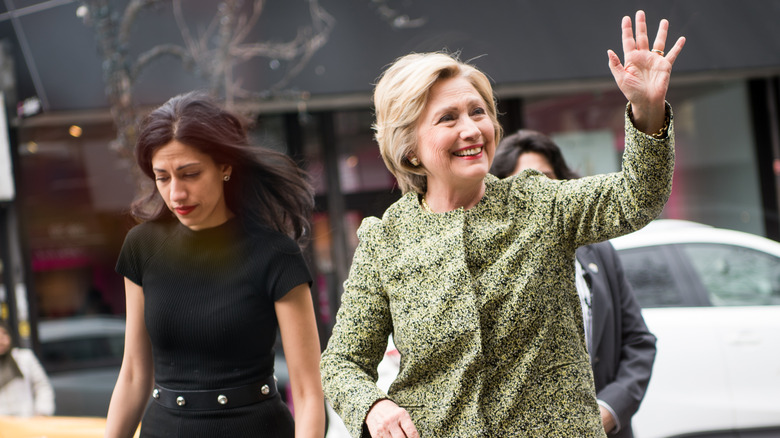 Andrew Theodorakis/Getty Images
Huma Abedin has been working in politics for most of her adult life. According to Newsweek, she was raised in Saudi Arabia and moved to the United States in 1993. Three years later, she would begin interning for Hillary Clinton — and she has remained by the former secretary of state's side ever since.
Abedin is currently Clinton's chief of staff, and has long served as an advisor to her. In 2021, Clinton shared a heartwarming shoutout to Abedin on her Instagram, writing, "I've known @HumaAbedin for 25 years and counting, and I can't imagine any of that time without her." Clinton's post also contained a plug for Abedin's recent memoir, "Both/And: A Life in Many Worlds."
The book was filled with reflections on Abedin's fascinating life story, which included a marriage to a controversial political figure, Anthony Weiner. In fact, it was on Weiner's seized laptop that many emails between Abedin and Clinton were found, fueling the suspicion surrounding Clinton during her 2016 presidential campaign. In an interview with CBC, Abedin confessed that, for a long time, she blamed herself for Clinton's loss to Donald J. Trump. Even though Bradley Cooper is an indisputable A-lister, it's hard to imagine this new relationship topping that level of controversy.
Bradley Cooper isn't her first high-profile relationship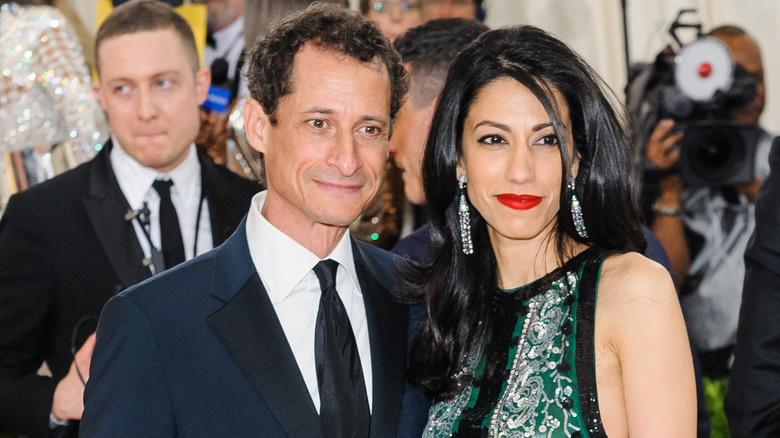 Sky Cinema/Shutterstock
Before she was linked to Bradley Cooper, Huma Abedin was married to Anthony Weiner, a congressman who resigned in disgrace after a sexting scandal. The couple began dating in 2001, according to The Guardian, and got engaged in 2009. "He was my first love, and my greatest soulmate," she told the outlet. "Then everything exploded. He didn't just break my heart, he ripped it out and stomped on it over and over again."
Although she stuck by Weiner's side following the first incident, they ultimately got divorced in 2016 after a leaked indecent photo of Weiner had the couple's sleeping child in the background. In her new book (via Today), Abedin shared that the photo caused them to be investigated by Child Protective Services. According to CBC, Weiner's laptop was searched in relation to a sexting investigation, which caused Hillary Clinton's emails to be found.
Fortunately, her recent relationship with Cooper seems to be showing her heart the love it deserves. According to a source for People, the actor is "fascinated by her." They added, "They are both serious-minded people dedicated to their work and doing the right thing."