Inside Will Smith's Troubled Relationship With His Father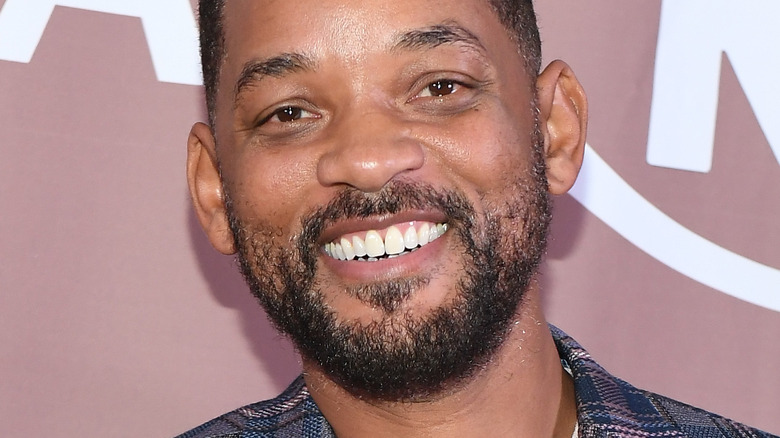 Paras Griffin/Getty Images
Will Smith has talked at length about his upbringing, which is vastly different than how he raised his children. During a conversation at "Will Smith: An Evening of Stories with Friends," the Philadelphia native recalled feeling voiceless and vowed to never displace those emotions onto his kids. "Because of my childhood, because of the way I was raised ... I didn't care about how I felt so I damn sure didn't care about how somebody else felt," Smith said (via People). "My feelings didn't matter in my childhood home. You did what you were told to do."
Smith got even more candid about his childhood while appearing on an episode of Jada Pinkett Smith's show, "Red Table Talk." During the emotional conversation, the "I Am Legend" actor explained that he was a "gentle kid," but admits he grew up in "a household where physical aggression was approved of." Smith went on to explain that the violence, which was perpetuated by his father, has forever altered their relationship.
Will Smith once thought about killing his father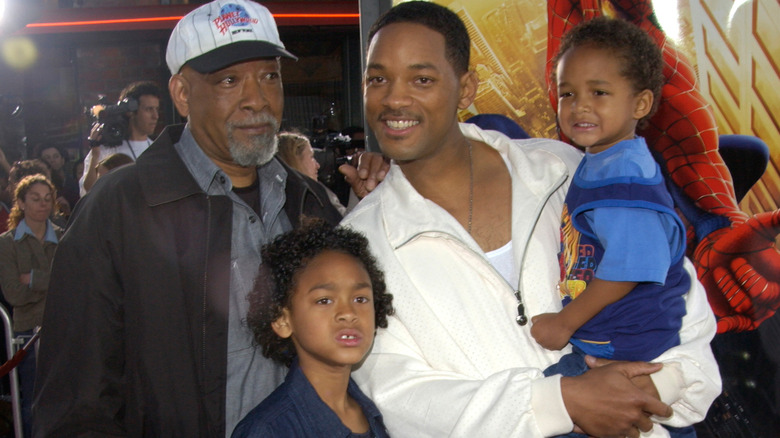 Featureflash Photo Agency/Shutterstock
Will Smith delved deeper into his relationship with his father, Willard Smith, Sr., in his 2021 memoir "Will." In the book, the Oscar-winning actor revealed that he once considered killing his father after watching his mother endure years of physical abuse. Smith writes of a horrific incident that occurred when he was nine years old, during which his father violently attacked his mother, Caroline Bright.
"When I was nine years old, I watched my father punch my mother in the side of the head so hard that she collapsed. I saw her spit blood," Smith recalled, in an excerpt provided to People. Smith went on to explain that after his parents separated, and he began taking care of his ailing father, thoughts of "avenging" his mother started to fester. "As a child, I'd always told myself that I would one day avenge my mother. That when I was big enough, when I was strong enough, when I was no longer a coward, I would slay him," he wrote. Adding, "I paused at the top of the stairs. I could shove him down, and easily get away with it."
Despite his troubled upbringing, Smith admitted that he has always looked up to his father. "What was really difficult for me is my father's my hero," he told Today. Smith Sr. passed away in 2016 after a battle with cancer.
Will Smith hinted at his trauma amid his Oscars controversy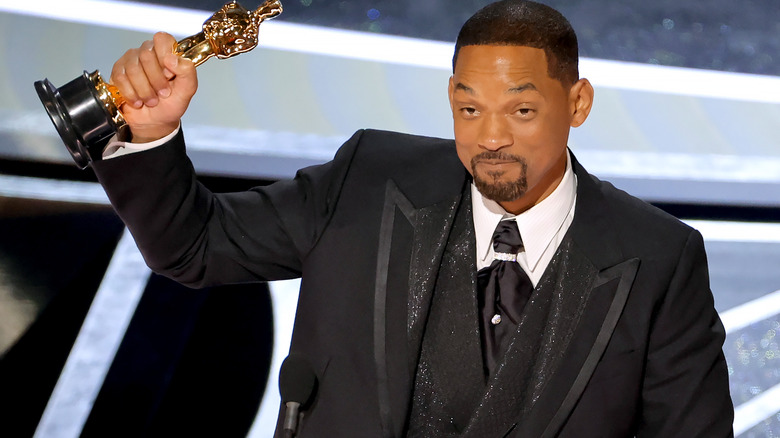 Neilson Barnard/Getty Images
Following the shocking altercation at the 2022 Oscars, which saw Will Smith slap Chris Rock after the comedian made a joke about Jada Pinkett Smith, the "King Richard" star went on to accept his first Academy Award. During his acceptance speech, Smith made reference to his desire to "protect" his family. "Richard Williams was a fierce defender of his family. In this time in my life, in this moment, I am overwhelmed by what God is calling on me to do and be in this world," Smith said. Adding, "I'm being called on in my life to love people and to protect people."
Smith further elaborated on his trauma and how it has guided his moral compass, in an apology to Rock posted on July 29. "Disappointing people is my central trauma. I hate when I let people down," the actor said. Furthermore, Smith explained that he does not condone the use of physical violence as a means of handling "disrespect."