What Will Smith's Mom Really Thinks About His Slap Of Chris Rock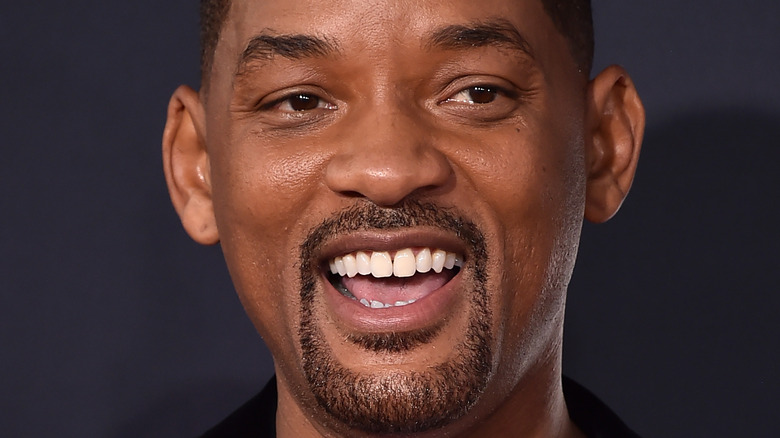 DFree/Shutterstock
Usually, the Oscars are full of celebrities, glitz, and glam. But as most of us know, the 2022 Oscars strayed away from all of that for a moment. As Chris Rock was on stage presenting an award, the comedian poked fun at a few actors like Penelope Cruz and Javier Bardem before moving onto Will Smith's wife, Jada Pinkett-Smith. Rock joked that she should star in the next "G.I. Jane" film because of her buzzed head. Jada lives with alopecia, which causes her hair to fall out. Will stormed on stage, slapped Rock, and told him to keep Jada's name out of his "f***ing mouth."
Only moments later, Will took home the Oscar for best actor for his role in "King Richard." During his acceptance speech, he kind of apologized for his actions, but he never mentioned Rock by name in his speech. It wasn't until the following day that Will took to Instagram to share a lengthy apology for his actions. "Violence in all of its forms is poisonous and destructive. My behavior at last night's Academy Awards was unacceptable and inexcusable," he wrote on Instagram. "Jokes at my expense are a part of the job, but a joke about Jada's medical condition was too much for me to bear, and I reacted emotionally." He also apologized to Rock, stating that he was "​​ out of line" and "wrong." In addition, Smith apologized to his "King Richard" family.
Now, Will's mom is giving her take on the situation.
Carolyn Smith says Will Smith's actions were out of character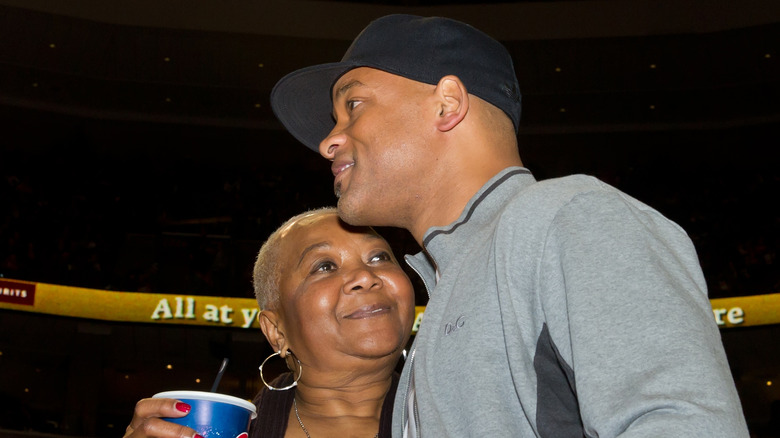 Gilbert Carrasquillo/Getty Images
Everyone has been talking about the slap-heard-round-the-world... even Will Smith's own mother. The 85-year-old sat down with ABC 6 News Philadelphia, where she spoke about the incident. Carolyn Smith said that she watched the Oscars from her home. Like most people, Carolyn shared that she was surprised by what transpired with her son. "He is a very even, people person. That's the first time I've ever seen him go off. First time in his lifetime... I've never seen him do that," she told the outlet.
But despite that out-of-character act, Carolyn still expressed how pleased she was that her son took home the Oscar for best actor. "I am proud of him being him," she shared. "I know how he works, how hard he works." Will's sister, Ellen Smith, also empathized with her brother, stating that he's had a rough path to Hollywood. "I've had conversations with him, and it like really kind of broke my heart listening to the things he's said he had to go through to get to where he is," Ellen mused.
While fans are split on the drama between Smith and Chris Rock, his family has been supportive. After the headline-making smack, Will's son, Jaden Smith, took to Twitter in support of his father. "And That's How We Do It," he tweeted. As of this writing, Jada Pinkett Smith has remained tight-lipped, but perhaps she'll share her take on "Red Table Talk".