Jaden Smith's Apparent Reaction To Will's Oscars Attack Has Fans Divided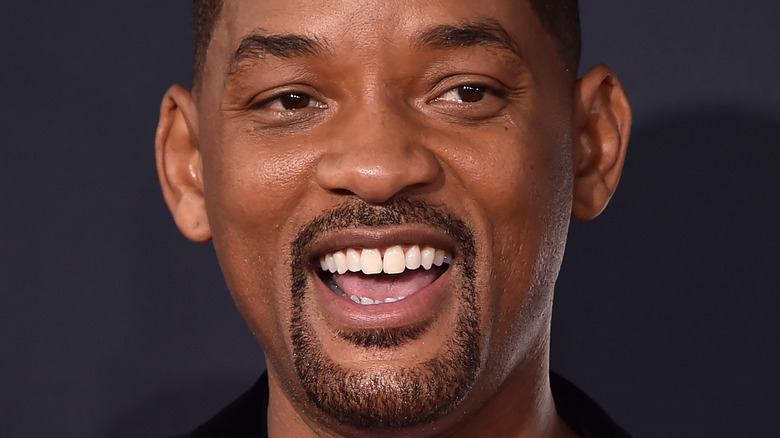 DFree/Shutterstock
Before the Oscars aired, the trio of hosts — Amy Schumer, Regina Hall, and Wanda Sykes — earned a lot of publicity for their hosting duties, and many thought the show would be light-hearted and fun. But after the show? There's no doubt that Will Smith was the most talked-about name at the 2022 Oscars — and it wasn't because he took home the statue for Best Actor. In case you have been living under a rock and missed the news-heard-round-the-world, Will got into it with comedian Chris Rock.
Rock was on stage to present an award and the star did his usual comedy routine, joking with celebrities in the audience. When he got to Will and his wife, Jada Pinkett-Smith, the comedian joked that Jada should be in the "GI Jane" sequel because of her buzzed cut. As many know, Pinkett-Smith lives with alopecia, which causes hair loss. At first, Will laughed at the joke, but Jada didn't seem to find it amusing at all. Seconds later, Will walked on stage, slapped Rock, went back to his seat, and proceeded to tell Rock to keep his wife's name out of his "f***ing mouth." At first, many thought that the moment might have been scripted, but it turns out, it wasn't part of the plan.
Smith went on to win the Oscar for his role in "King Richard," and he apologized for his action, though he didn't specifically apologize to Rock. The moment has left everyone buzzing, including some of Smith's immediate family members.
A lot of fans are also mad at Jaden Smith for his tweet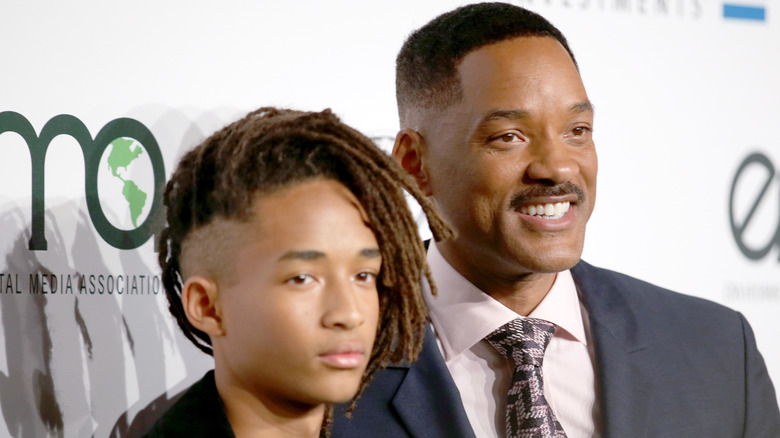 Phillip Faraone/Getty Images
Jaden Smith was one of few people to stand up for his dad, Will Smith, after Will smacked Chris Rock on stage. "And That's How We Do It," Jaden tweeted after the incident, seeming to applaud his dad's controversial actions. Many fans commented on Jaden's words, and most didn't seem happy. "That's how you do it? Nice message to the millions of young men struggling with processing justifiable anger, on the international the platform you and your dad have," one person commented on the tweet. "I think you [misspelled], 'I'm embarrassed at my father's behavior,'" another person commented.
A few others stood with Jaden, applauding Will for sticking up for his wife. "And he definitely knew of her condition, which is why he was making a joke at her expense about it," another fan added. "I'm all for jokes and can take some dark sh**, but I'm saying that Will had every right to defend his wife. Last night he chose violence. Maybe today he chooses remorse."
In an interview with People, Tiffany Haddish was one of few celebrities to break her silence on the incident, and she also sided with the Smiths. "That meant the world to me," she reflected. And maybe the world might not like how it went down, but for me, it was the most beautiful thing I've ever seen because it made me believe that there are still men out there that love and care about their women, their wives." Talk about mixed reviews!