The Truth About Lea Michele And Johnathan Groff's Friendship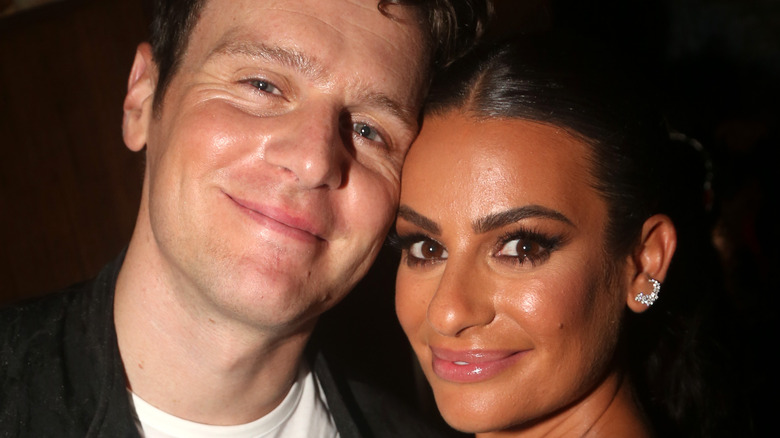 Bruce Glikas/Getty Images
Lea Michele and Jonathan Groff may have both skyrocketed to international fame as Rachel Berry and Jesse St. James in FOX's hit teen dramedy "Glee," but what many fans may not know is that their relationship goes back long before that. The two actors first met years before "Glee," during production of the Off-Broadway — and subsequently Broadway — musical "Spring Awakening" in 2006. Naturally, they were praised for their chemistry and talent, with Variety writing at the time that Michele and Groff, whose characters become romantically involved, "dominate the young ensemble."
Despite the fact that their characters both in "Glee" and "Spring Awakening" end up falling in love, Groff identifies as gay (via People), and hence his relationship with Michele in real life has never gone past a friendship. Nonetheless, many fans may be surprised to learn just how close the two actors are; indeed, their platonic friendship has certainly gone a lot farther than most others. 
Lea Michele and Jonathan Groff are best friends in real life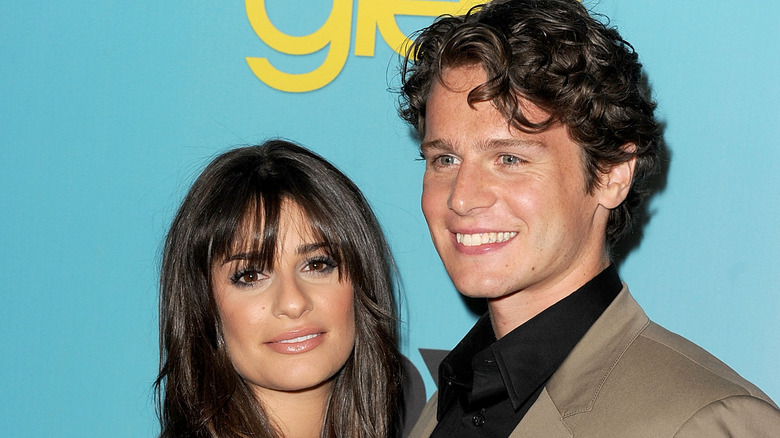 Kevin Winter/Getty Images
As soon as Lea Michele and Jonathan Groff first met in 2006, they became instant friends. In "Spring Awakening," Michele, who was then 19, and Groff, then 21, played the two leads – Wendla and Melchior, respectively. Despite the fact that their roles required them to "[make] out so hard" on-stage, per People, off-stage, they simply became best friends. 
Michele even dedicated a section to Groff in her 2014 book, "Brunette Ambition." In it, she describes Groff as "my best friend in the entire world," and that he was arguably her first true best friend (via Showbiz Cheat Sheet). "It's fair to say that I didn't understand the concept until I met him," she wrote. "He's been through more ups and downs with me than anyone else. He's like a brother, and I love him like crazy."
This tracks with other, more recent statements she has made about Groff. In a 2022 interview with Vanity Fair, Michele said that the two of them "instantaneously became incredible friends" from the moment they met. "He goes beyond a friend or family," Michele explained. "He feels more like a true soulmate in my life. We call each other twin flames." 
Lea Michele recalls how she showed Jonathan Groff her 'whole vagina'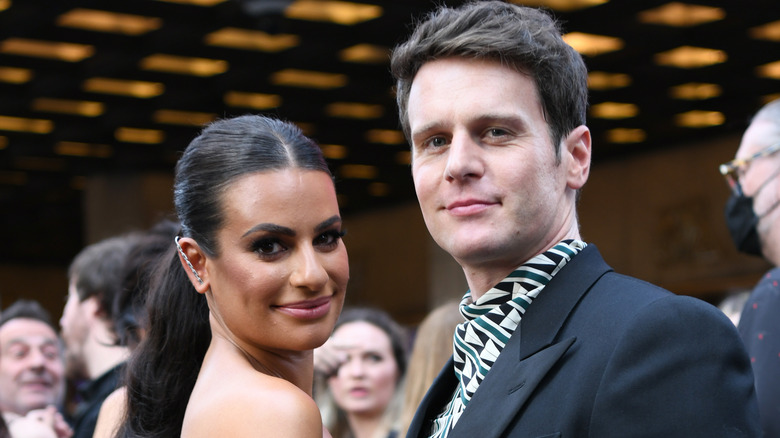 Jenny Anderson/Getty Images
Although "best friends" Lea Michele and Jonathan Groff never developed an off-screen/off-stage romance, their relationship certainly went much farther than you might expect. In the 2022 HBO documentary about the original cast of "Spring Awakening" reuniting after 15 years, titled "Spring Awakening: Those You've Known," Michele revealed that she actually fell in love with Groff at first.
Eventually, per People, she says she "cornered him at a party, and [asked] 'Why don't you love me? Just love me. Why can't you love me? Date me." Michele then revealed, "And I just saw this look in his eyes, and in that moment, I knew. I realized in that moment, 'This is the end.'" Groff himself revealed that they were "really in love" during production of the play, as he was also "coming to terms with his sexuality." Eventually, however, their love for each other became purely platonic, and strengthened into the friendship they share today. 
Also in the documentary, per Page Six, Michele revealed that she showed Groff her "whole vagina," because the actor had never seen one before and was curious. "I've never seen a woman's vagina before. Would you show me?" Michele recalls Groff asking her. "And I was like, 'Sure.' And I took a desk lamp ... and showed him. That's how close we are." This happened in 2014, per Vanity Fair, long after the two became friends, and long after Groff came out as gay in 2009.