Jason Momoa's Daughter Looks Just Like Her Famous Mom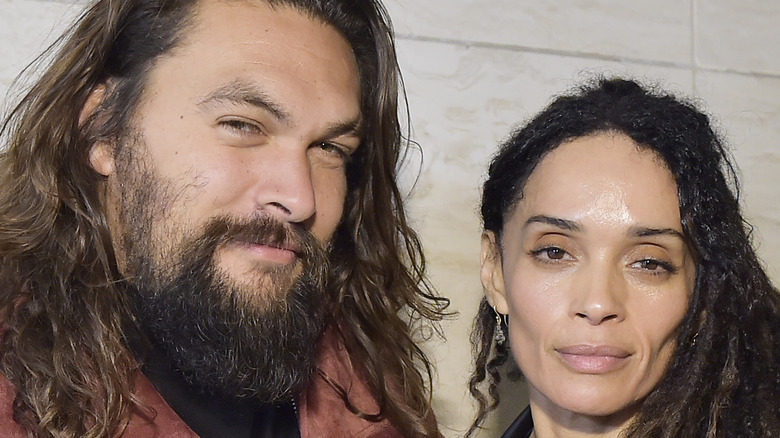 Stefanie Keenan/Getty Images
Actors Jason Momoa and Lisa Bonet were in a long-term relationship from 2005 until 2022, although they only got married to one another toward the end of their relationship, in 2017 (via People). The former couple also share two children together from their relationship, daughter Lola and son Nakoa-Wolf (via Entertainment Tonight). Momoa was also a stepfather to Bonet's daughter from her relationship with musician Lenny Kravitz, Zoë Kravitz, who has also gone into acting. (She's starred in blockbusters such as "The Batman.") Despite the breakup of their romantic relationship, Momoa expressed to Entertainment Tonight that he and Bonet are "still family."
It isn't just their family bonds that are tight. The family resemblance, as it turns out, is also pretty significant for Momoa and Bonet's children, especially daughter Lola. TIME has previously chronicled how much Zoë Kravitz looks like her mom already, so there's no doubt that Bonet's genes — including her sharp cheekbones — are clearly strong in both her daughters' appearances.
Lola Momoa looks just like mom Lisa Bonet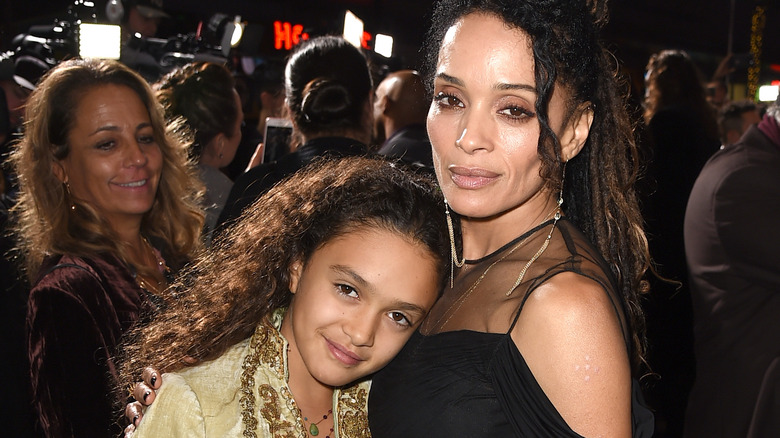 Kevin Winter/Getty Images
Putting the mother and daughter pair side-by-side, it's obvious that Lola Momoa could be her mom Lisa Bonet's twin. A photograph of the two at the premiere of Jason Momoa's film "Aquaman," shown above, provides a clear picture of just how similar the two really look to one another.
Lola, like her mother, is pictured with long, dark hair, and their skin tones and facial features are nearly identical too. From the photo, Lola appears to have a lighter hair color and a looser hair texture, both of which might be slightly closer to those of her father, however. (Jason's ethnic background includes Hawaiian ancestry, as he discussed with The Daily Beast in relation to his role as Aquaman in the DC Extended Universe film franchise. Lisa, meanwhile, is half Jewish and half Black, according to a cover story on her from the luxury fashion website Net-a-Porter's publication PORTER.)
Jason Momoa has an anecdote about his daughter's birth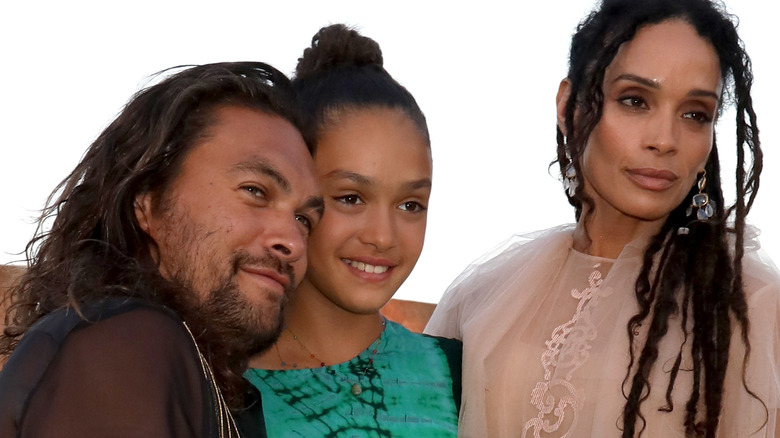 Elisabetta Villa/Getty Images
Jason Momoa revealed in an interview with Esquire that he actually has quite the story to tell about daughter Lola Momoa's birth. He explained that Lisa Bonet went into early labor with their daughter while he was out of the country to film a project in Canada and that he "missed 70 calls" by the time he had woken up that day.
Luckily, he made it to see Lola's birth after all, adding to Esquire, "And I made it in the nick of time. I had about two hours with her in the tub, and my baby girl was born." (The full story, as told to Esquire, contains more than a few expletives in Jason's retelling of the events that led up to his daughter's birth.)
In an interview with Men's Health, Jason also discussed his concerns around his daughter dating eventually and commented on the subject, "I'm like, 'If you find a man who treats you better than I [treat Bonet], good luck!'"