How Is Jason Momoa's Relationship With Lisa Bonet Amid His New Romance?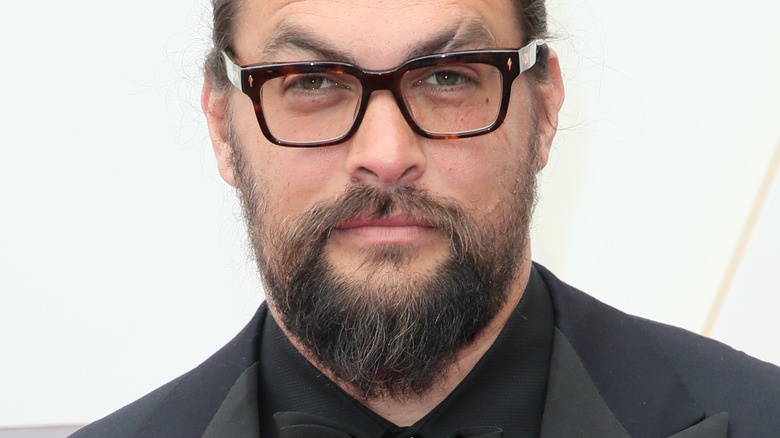 David Livingston/Getty Images
It's been a hot minute since Jason Momoa and Lisa Bonet broke up for good, and, the "Aquaman" star seems to already have his eyes on someone new.
He had been spotted at the premiere of actor Eiza Gonzalez's film, "Ambulance" in April, and per a source close to the star, they are in the early stages of their relationship. "Eiza and Jason are dating, it's very casual," the insider told Us Weekly. "But they are having fun and getting to know each other. Ever since they met, there has been an attraction. Both of them are very attracted to each other and they're seeing where things go." Another source told E! News that they had been seeing each other "for a couple of months now," and Gonzalez is really enjoying Momoa's company. "She really likes him," the insider dished. "She is very focused on her career right now. But everyone loves him and he is a fun guy to be around."
With Momoa now dating the starlet, fans wonder where he stands with Bonet, especially since they share two teenage children together. As it turns out, the former couple is remaining civil with one another.
Jason Momoa and Lisa Bonet remain on 'friendly terms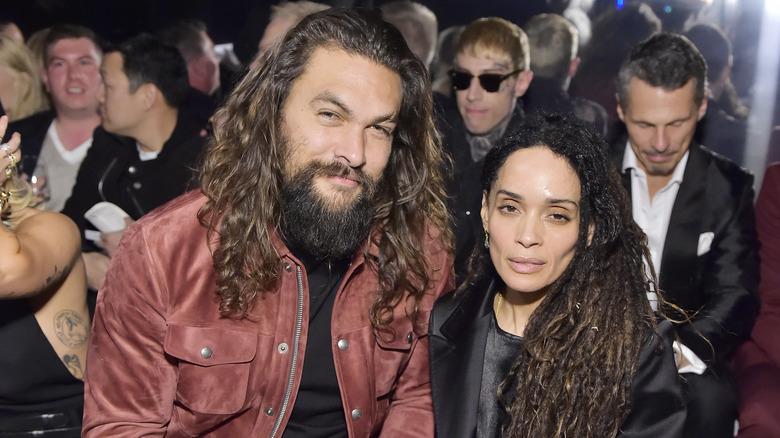 Stefanie Keenan/Getty Images
When Jason Momoa and Lisa Bonet announced that they were parting ways, they told fans that the "love between us carries on" and that they have "devotion unwavering to this sacred life and our children." And it looks like they are making good on their promise, as a source said that they are on friendly terms.
"Jason and Lisa are still committed to being friends for the sake of their family," the source told Entertainment Tonight. "They both want each other to be happy." In March, rumors of a reconciliation between the Momoa and Bonet started swirling, but he debunked that talk in an interview. He assured fans that they will always be a family, despite the changes in their relationship. "We're not back together," he told Access Hollywood. "We're family. We have two beautiful children together."
Momoa has always been vocal about being family-oriented, so it's not surprising that he remains committed to them despite his split with Bonet. "I want to be remembered as, I hope, an amazing husband and a great father," he shared with Men's Health in 2017. "My kids are my greatest piece of art. If I can pump them full of amazing stuff and surround them with beautiful art and music, then I'm going to live out my life watching them. They're already way smarter and just way better than me ... I want it to be the greatest thing I ever do: make good humans."