The Truth About Jason Momoa's New Relationship With A Famous Actor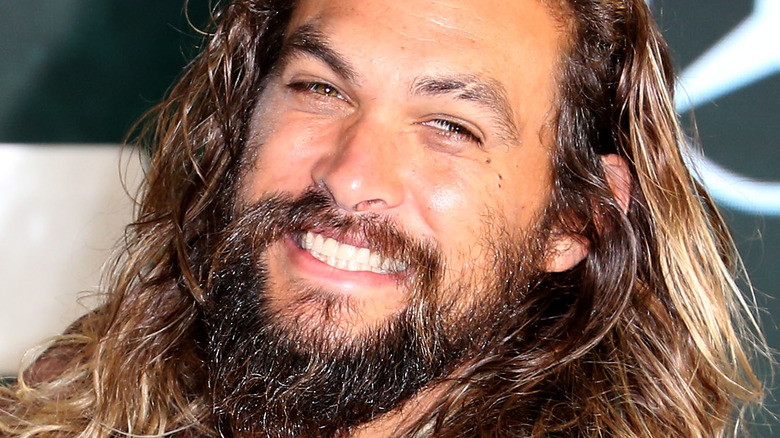 Cubankite/Shutterstock
News about Jason Momoa being in a new relationship may seem bittersweet. Fans were devastated when Momoa and Lisa Bonet called it quits. The beloved celebrity couple first met in 2005, share two children, and the "Dune" star has raised Zoë Kravitz as his stepdaughter. When the two celebrities walked down the aisle in 2017, they became #goals. However, the internet broke when Bonet and Momoa announced their divorce news in a since-deleted Instagram post, which said, "We have all felt the squeeze and changes of these transformational times ... A revolution is unfolding, and our family is of no exception ... feeling and growing from the seismic shifts occurring ... And so we share our family news that we are parting ways in marriage."
There were rumors about a Momoa-Bonet reunion, but the "Aquaman" star shut down that gossip at the 2022 Oscars red carpet, telling Access, "We're not back together. We're family ... We have two beautiful children together." The love story between the "Cosby" star and her husband was poignant after Momoa confessed he'd had a crush on Bonet since he was a child. In a 2017 interview on "The Late Late Show with James Corden," Momoa said, "Ever since I was like, 8 years old and I saw her on the TV ... I have always wanted to meet her, and she was a queen always." Sigh. But Bonet works at keeping her blended family together, so at least the former couple will always be friends.
Jason Momoa and Eiza González are 'having fun together'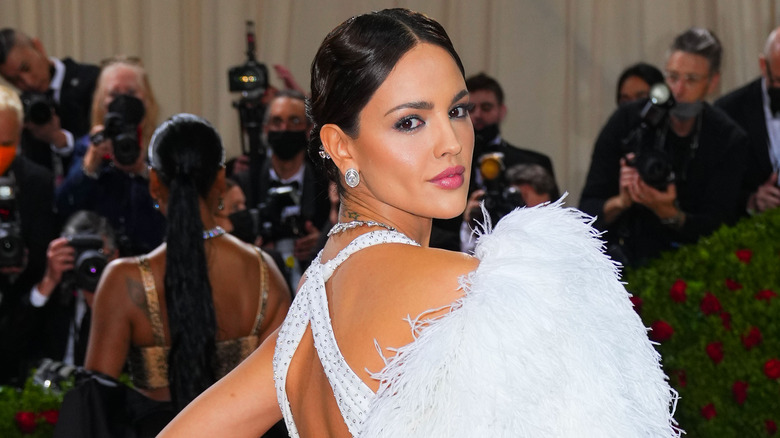 Gotham/Getty Images
After his split from Lisa Bonet, Jason Momoa is dating Mexican actor Eiza González, per People. A source close to Momoa and González told the outlet, "They're both busy with work but are having fun together. It's nothing serious yet." Another inside source shared with People more about where the pair is at, "They are dating. He cares about her." Despite his hectic schedule, the insider noted that Momoa is "in a good place."
The U.S. Sun reported that the 32-year-old González is a double threat; she's a singer and an actor, rising to fame as a child star in Mexico, then starring in the Nickelodeon Latin America teen drama "Sueña conmigo" from 2010 to 2011. González found fans in the United States with her work in "Baby Driver," "Hobbs and Shaw," and recently in "Ambulance." It seems like the star is continually focused on self-growth, based on an interview with V Magazine, where she said, "I've [had] many lives ... I've never really liked to define myself as one thing specifically, especially because I started [my career] in the early 2000s in a country that puts you in a specific box for a very long time."
Stay tuned as we'll be following this new romance!