The Unexpected Way Kimberly Stewart Followed In The Kardashians' Footsteps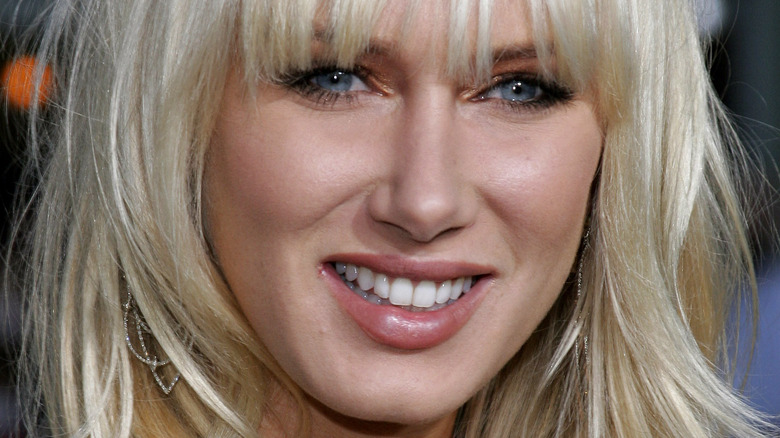 Tinseltown/Shutterstock
Kimberly Stewart could be the latest star rubbing shoulders in the Kardashian inner circle after she was spotted out and about with Kourtney Kardashian's ex. Kimberly — who's the daughter of none other than Rod Stewart and Alana Stewart — was spotted on what appeared to be a date with the reality star in candid snaps shared by Daily Mail in August, and they made no secret of their romance by holding hands following what's thought to have been a cozy dinner. 
How does Kourtney feel about it all though, we hear you ask? Well, it sounds like Mrs. Travis Barker is pretty happy to see the father of her three children moving on. A source dished on Kourtney's take on the romance to Entertainment Tonight a few days after the twosome were spotted together, explaining that Kourtney is supposedly supportive of their casual relationship. They added that the Poosh founder will always support her baby daddy as long as he's doing well and their kids are happy.
But did you know that embarking on a romance with Disick isn't the only way Stewart has followed in the footsteps of the Kardashian clan?
Kimberly Stewart had her own family reality show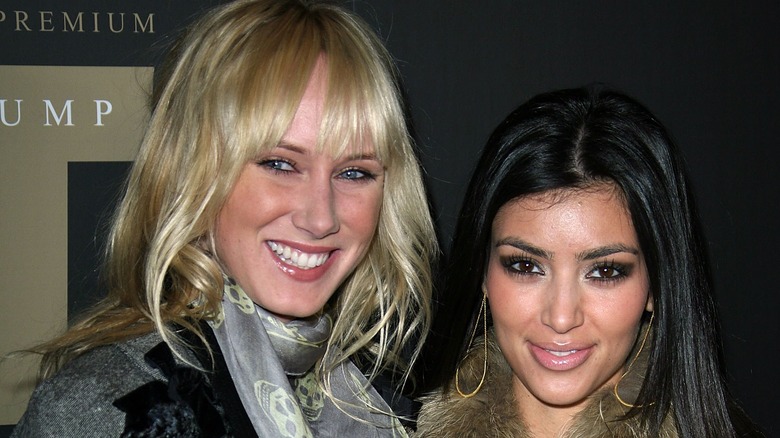 Chad Buchanan/Getty Images
Keeping up with the Stewarts? Yep, you may have forgotten there was once a time when the world was given a front row seat to the personal life of Kimberly Stewart and her famous family, just like we have been with the Kardashians for years now. The star appeared on the reality show "Stewarts & Hamiltons," as the reality TV cameras were invited to roll on the lives of the Stewarts and the family of her former step-father, George Hamilton. The short-lived show ran on E! (yep, the very same network that aired 20 seasons of "Keeping Up with the Kardashians") but didn't exactly emulate the K family's impressive run, instead airing just eight episodes in 2015.
Of course, there were plenty of comparisons between the families at the time, with Kimberly's mom, Alana Stewart, revealing in 2015 that the Stewarts had been close to the Kardashians for years. "My kids grew up with the Kardashians, Kim and Kourtney were always around my house — they've known Kimberly and Ashley for years," she told Closer. Want an even crazier connection now that Kimberly and Scott have seemingly sparked a romance? Alana revealed Kimberly's brother, Sean Stewart, actually introduced Disick to Kourtney way back when. How crazy is that!? 
Don't think there was any drama between these famous families, though. "I think it's amazing what's happened to Kardashians, they are a terrific family and I admire and respect their show," Alana added.
What does Kimberly Stewart think of the Kardashians?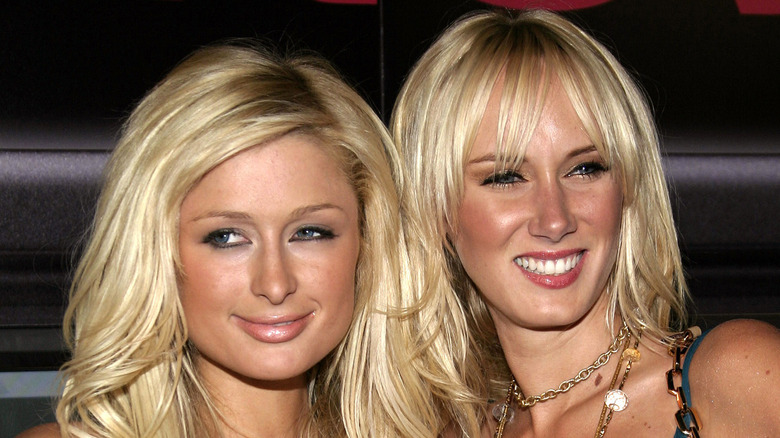 Tinseltown/Shutterstock
While we know Kimberly Stewart's mom has nothing but sweet things to say about the Kardashian clan, what does Kimberly really think of them? "I went to school with Kim and Kourtney, and I think it's amazing what they've done. It's crazy to think that they are the most famous family in the world. But every family is different," she told "The Sunday Times" of her childhood friends back in 2015.
It was that same year romance rumors between Kimberly and Scott Disick first started to swirl, though at the time Kimberly's mom Alana was quick to shut down claims anything more than a purely platonic friendship going on. "Scott and Kimberly and Sean are great friends and they have been for many years and Kimberly and Sean love Kourtney," she told People at the time after the twosome were spotted hanging out together.
But that's not the only connection Kimberly has to the K family. They all run in the same Hollywood circles, which means having a few friends in common. In fact, "Stewarts & Hamiltons" wasn't Kimberly's first brush with reality TV, as she's close friends with Paris Hilton (just like Kim Kardashian has a long history with Hilton) and was announced to be joining the heiress on Season 4 of "The Simple Life" instead of Nicole Richie. Hilton confirmed Stewart's addition to USA Today in 2005, though that never came to fruition and Richie continued on with the show.