How Zoë Kravitz Really Feels About Having Famous Parents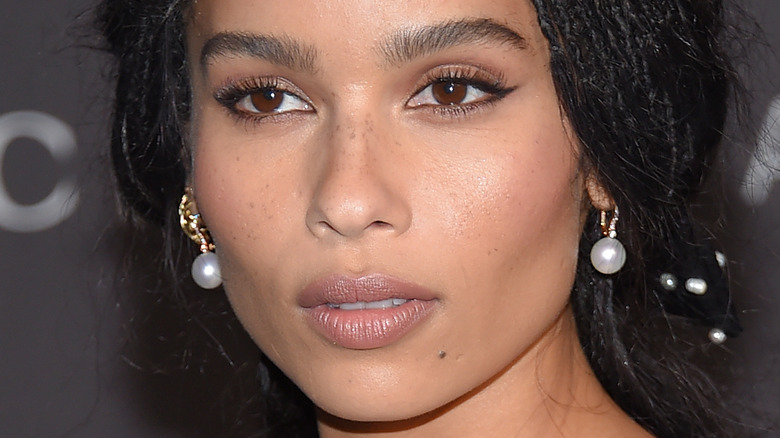 DFree/Shutterstock
As most already know, Zoë Kravitz's famous parents are rockstar Lenny Kravitz and actor Lisa Bonet. Yet, even though Zoë could have easily relied on her family's name to get by, she chose to carve out her own career path.
Zoë has followed in both Lenny and Lisa's footsteps. On the acting front, Zoë has starred in countless films, some of which include "The Batman," "Dope," and "Fantastic Beasts: The Crimes of Grindelwald," according to IMDb. Musically, Zoë also has her own band named Lolawolf and performs as a solo artist, having been featured on Janelle Monáe's song, "Screwed." In February, Zoë opened up about making her debut album with hit producer Jack Antonoff. "It feels vulnerable, and it's a little scary, but making music makes me happy," she told Elle. This isn't the first time Zoë has discussed her solo album, though. In October 2021, she admitted to AnOther magazine that the record will detail particular events from her personal life. "I wrote it over a long stretch of time, subconsciously just capturing this range of emotions ... It's about love and loss. I got married. I got divorced. Separations, break-ups are sad but are beautiful things too. It's about the bittersweetness, that beginning and that end," Zoë said.
Even though Zoë remains booked and busy and a star in her own right, that doesn't mean she has always had it easy.
Zoë Kravitz felt she had to work 'so much harder' to prove herself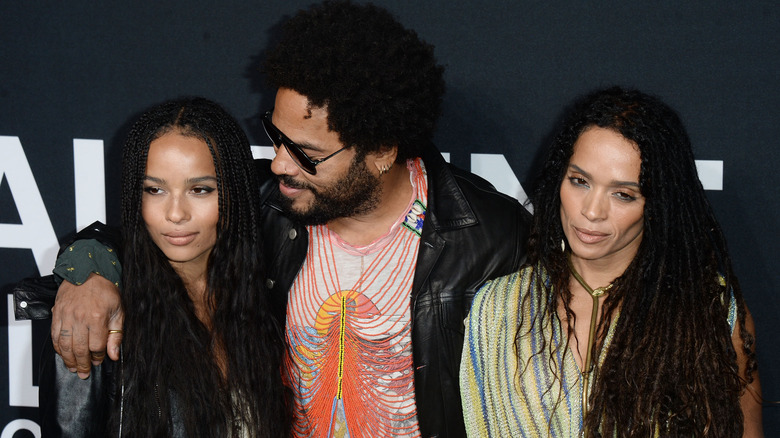 Matt Winkelmeyer/Getty Images
Zoë Kravitz was born into the entertainment industry and the bar was set quite high. Her father, Lenny Kravitz, is a four-time Grammy award-winner, while her mother, Lisa Bonet, starred in one of the most famous sitcoms of all time, "The Cosby Show." With that being said, Zoë's career choice wasn't necessarily because of her parents' occupations. In February, she told Elle that her passion for performing started very young. "As a child, I was putting on performances in my grandparents' house. And it had nothing to do with who my family was. It was because I loved it," she revealed.
While on the come-up herself, Zoë revealed she was initially made to feel that the opportunities she had been given were being handed to her solely because of her family's name. She told InStyle in 2019 (via Yahoo), "I always felt like I had to work so much harder to prove I wasn't just along for the ride, you know." While Zoë admitted that having Lenny and Bonet as her parents opened doors for her, she insisted it only took her so far. "I really don't think my last name is going to do anything for the filmmakers I want to work with, but the rest of the world might think the only reason I have these jobs is because of where I come from. That's where a lot of my ambition starts," Zoë continued.
Zoë Kravitz had plans to ditch her second name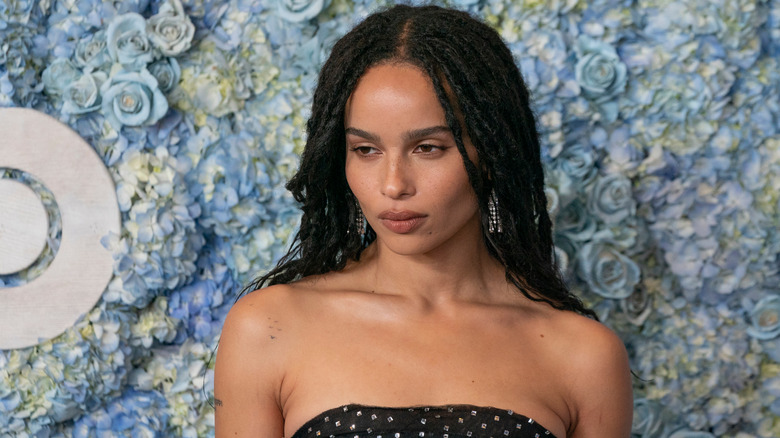 lev radin/Shutterstock
Once upon a time, Zoë Kravitz considered ditching her last name and contemplated using her middle name, Isabella, instead. "I kind of tried to do it, but it just like didn't stick. People kept on forgetting," she told fellow actor Dax Shepard in 2020 on his "Armchair Expert" podcast (via E! News). "No one was responding to this idea I had. I would tell my agent and it just wasn't happening." That wasn't the only reason she didn't go ahead with the idea, however. Zoë's father, Lenny Kravitz, also wasn't feeling it, admitting that it made him "a little sad."
"I did used to be really insecure about people just associating me with my family and now I love it — I'm so proud of them and it's cool," she added. After years of working hard, Zoë has managed to be her own boss and create her own lane. And because of that, she's more than happy to exist in the same space as her parents. In fact, in 2019, Zoë appeared on "The Tonight Show Starring Jimmy Fallon" to play Lip Sync Charades with her dad. On Instagram, she also shared a throwback image of her parents to her page, clearly indicating that, despite accusations of nepotism, she's proud of her talented roots.