How Tall Is Zoe Kravitz?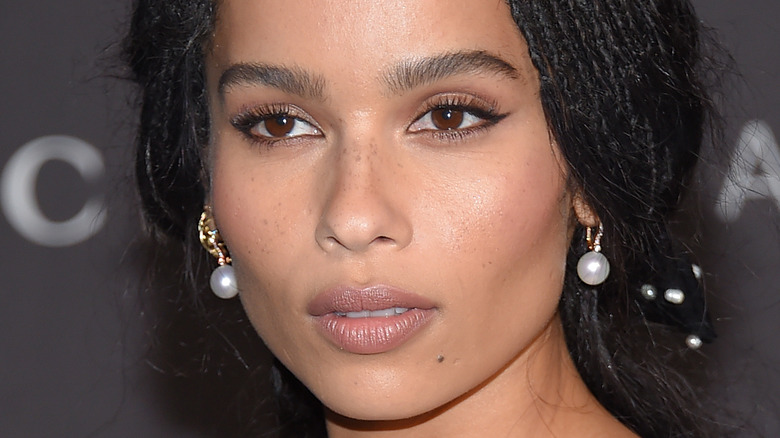 DFree/Shutterstock
There's no doubt that Zoë Kravitz is a famous figure these days, thanks, in part, to her roles on popular shows like "Big Little Lies" (a gig which made her uneasy), and in movies like "The Batman" (a job that involved interpreting Catwoman). At the same time, Kravitz has undergone a transformation that involved her becoming the woman she is today and, at the same time, accepting who she is.
"I felt really insecure about my hair, relaxing it, putting chemicals in it, plucking my eyebrows really thin," Zoë told The Guardian in March while opening up about how she viewed her appearance when she was younger. "I was uncomfortable with my blackness. It took me a long time to not only accept it but to love it and want to scream it from the rooftops."
That kind of pride is something that seems to extend to Zoë's overall view of aesthetics. That's perhaps why, in July 2022, she told Byrdie, "To me, beauty is an attitude, you know? When I see someone who is comfortable in their own skin and knows who they are, I think that's gorgeous." Being confident in who you are and standing tall because of that is obviously something that Zoë connects with, even though she's not actually tall at all.
Zoe Kravitz is on the shorter side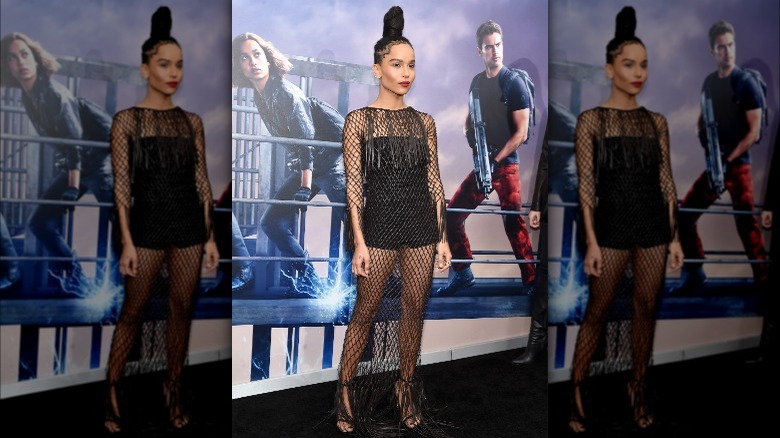 Jamie Mccarthy/Getty Images
If you happen to be 5-foot-4, then you're the same height as the average woman in the United States, according to the Cleveland Clinic. As for Zoë Kravitz, she's not quite that tall. In fact, she's a few inches shorter than that. Two or three inches, to be more specific, although it's not exactly clear how tall she actually is.
Zoë is supposedly 5-foot-1, according to Celeb Heights, while Insider claims that she's a little taller at five-foot-two. Either way, this is one star who is on the shorter side. That's perhaps why she's willing to embrace things that make her somewhat taller. Along with showing up for appearances on the red carpet in high heels that bump her up a few inches, she has also used her hair to reach new heights. For instance, back in March 2016, the actor attended the New York premiere of "The Divergent Series: Allegiant" with her hair in a topknot. Although, it wasn't just any topknot. Nikki Nelms, who was the hairstylist behind the look, told PeopleStyle, "I didn't measure it, but if I had to guess I'd say 6 inches easy."
Adding 6 inches to Zoë's height would put her in the range of someone special in her life: her super-famous dad Lenny Kravitz. Of course, he's not Zoë's only famous parent and is far from the only famous figure in her life.
Zoe Kravitz isn't the only star who's shorter than average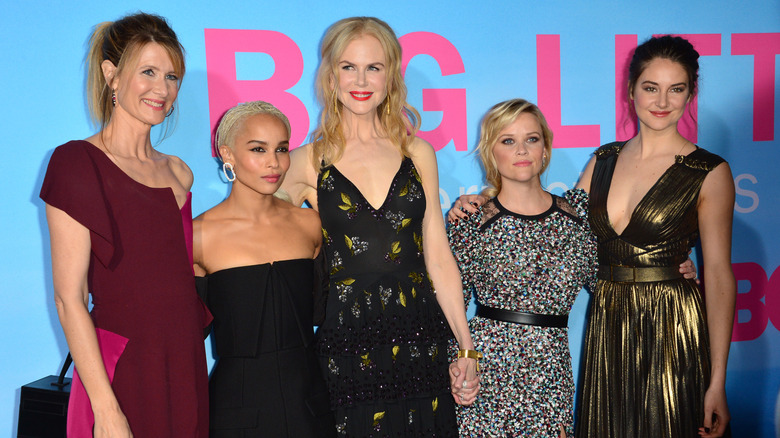 Jaguar PS/Shutterstock
While Zoë Kravitz has made a name for herself in Hollywood, she also comes from a show business family. In case you weren't aware, she's the daughter of musician Lenny Kravitz and actor Lisa Bonet. While they're both big names in the entertainment industry, they're also individuals who are both shorter than average. Indeed, Lenny is 5-foot-8.5 inches, per Celeb Heights, which is just a bit shorter than the height of the average American man, which is 5-foot-9, according to Medical News Today. Meanwhile, Lisa is 5-foot-2, which also makes her shorter than the average woman in the U.S., yet around the same height as her daughter, Zoë.
Of course, Zoë and Lisa aren't the only ones in the business who are 5-foot-2. So is Kristen Bell as are Salma Hayek, Anna Kendrick, and Amy Poehler, per Insider. The same goes for Emilia Clarke who appeared in "Game of Thrones" with Zoë's step-dad, Jason Momoa, a man who is a lot taller than both Zoë and Lisa. Granted, if Zoë's closer to 5-foot-1, then she's the same height as another "Game of Thrones" star, Maisie Williams, and Lady Gaga, not to mention Zoë's "Big Little Lies" co-star Reese Witherspoon. In case you're interested, when it comes to the other "BLL" stars, Laura Dern is 5-foot-9.5, Nicole Kidman is 5-foot-10.5, and Shailene Woodley is over 5-foot-7, which makes them quite a bit taller than both Reese and Zoë.