Why Zoe Kravitz Felt Uneasy Filming Big Little Lies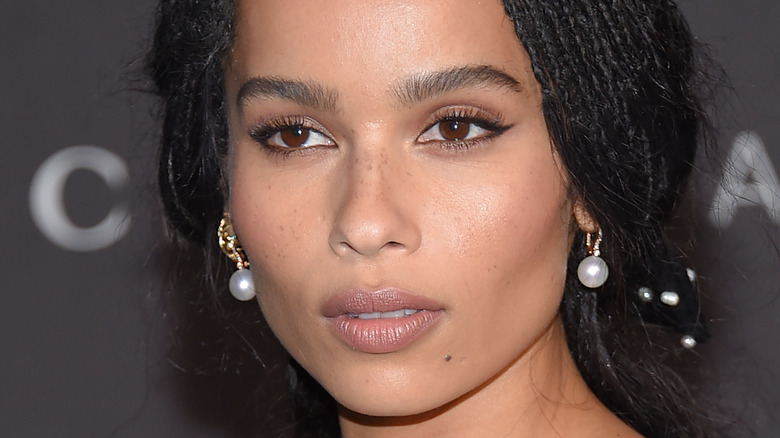 DFree/Shutterstock
Zoë Kravitz is one of the brightest stars in Hollywood and she shows no signs of slowing down. The daughter of famed musician Lenny Kravitz and '90s icon Lisa Bonet, Kravitz is a bonafide entertainment powerhouse and has appeared in films like "X-Men: First Class," and "Divergent," before tackling her biggest role as Selina Kyle in "The Batman." 
However, despite her prestigious upbringing and current success, her leading-lady status wasn't always a given. Ironically, Kravitz intended to audition for a role in Christopher Nolan's "The Dark Knight Rises," the major Batman movie a decade prior. "They told me that I couldn't get an audition for a small role they were casting because they weren't 'going urban,'" Kravitz told NYLON. "It was like, 'What does that have to do with anything?'"
However, long before Kravitz joined the DC universe, she starred as Bonnie Howard on the hit show "Big Little Lies." The series, which ran from 2017 to 2019, sees Kravitz starring alongside Nicole Kidman, Reese Witherspoon, and Meryl Streep. Kravitz, who is also the only leading actor of color in the series, opened up about her time on the show describing her experience as "a little uncomfortable" during an interview with The Observer.
Zoë Kravitz felt out of place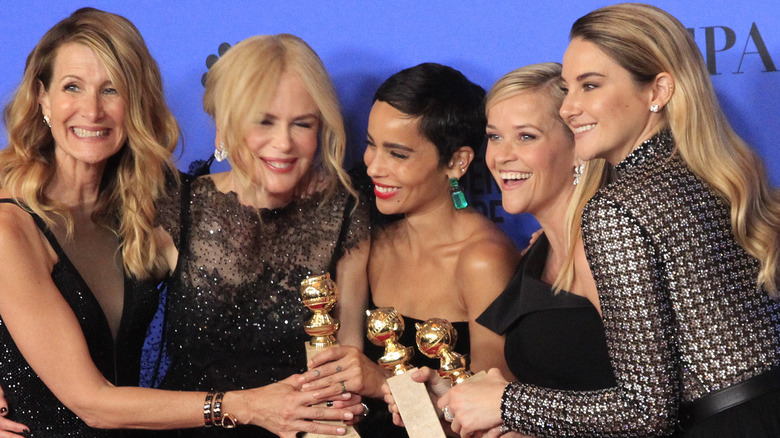 Kathy Hutchins/Shutterstock
Zoë Kravitz's time on "Big Little Lies" was fairly brief. The series ran for two seasons, with Kravitz starring as Bonnie Howard, a mom, and the only person of color in the shows starring cast. "There were a few moments where I felt a little uncomfortable because it is such a white area," she told The Guardian of her time with the series, which was filmed in the affluent city of Monterey in California. "Just weird racist people in bars and things like that."
Kravitz, who identifies as biracial, goes on to reveal that she at one point felt uncomfortable with her own "blackness." The "High Fidelity" star explained, "It took me a long time to not only accept it but to love it and want to scream it from the rooftops."
However, Kravitz's role in "Big Little Lies," which was "originally written for a white person," helped catapult her career into superstardom. Her latest film, "The Batman," earned the second-highest opening for a film since the beginning of the pandemic, per Rotten Tomatoes. The action-packed blockbuster sees Kravitz starring opposite Robert Pattison and ranked in $128 million opening weekend. Something tells us this star will continue to rise.