Why Mandy Patinkin Hated His Role On Criminal Minds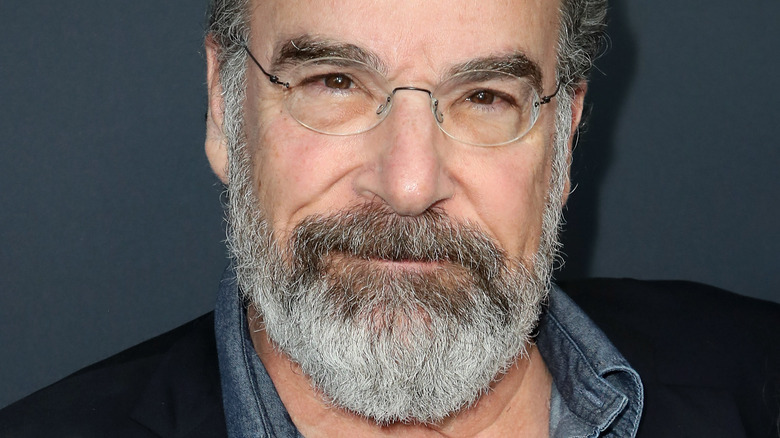 David Livingston/Getty Images
Mandy Patinkin is talent personified. Aside from being a legendary actor, he's also been privileged to have a successful career spanning more than four decades in theater, television, and as a recording artist. In 1980, Patinkin took home a Tony Award for best performance by an actor in a featured role in a musical after making his Broadway debut in "Evita." In addition, he's also starred in some of the industry's biggest films and television shows, like "The Hunchback of Notre Dame," "Homeland," and "The Princess Bride" to name a few, per IMDb.
"No matter how many times I've done it over ... I've been doing it since I was 14, maybe even actually 7 years old ... and still, fear is my middle name," Patinkin said during an interview with Backstage in 2013. "That's what keeps it spontaneous and fresh." Although Patinkin admitted that he still gets nervous from t time to time, he has proven himself to be one of Hollywood's top leading actors — and his work speaks for itself. In 1995, he won an Emmy for outstanding lead actor in a drama series for his performance in "Chicago Hope." Five years later, in 2000, he was then nominated for a Grammy for best spoken world album. 
And, at one point, he was also everyone's favorite special agent (even if he wasn't a fan of the role himself). 
Mandy Patinkin disliked his Criminal Minds storyline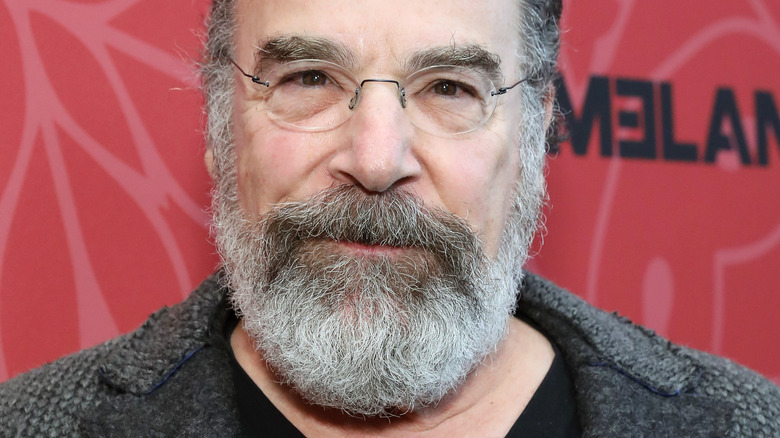 Monica Schipper/Getty Images
Mandy Patinkin joined the cast of "Criminal Minds" back in 2005 and his character FBI Special Agent Jason Gideon was both a vital part of the series and a fan favorite. However, his time on there was short-lived. After completing just two seasons and making a few Season 3 appearances, Patinkin left "Criminal Minds" — and the reason for his abrupt departure, at the time, was due to "creative differences," according to Entertainment Weekly.
However, that wasn't necessarily the truth. In fact, Patinkin revealed during a 2012 interview with New York Magazine that he actually regrets ever signing on to do the show. "The biggest public mistake I ever made was that I chose to do Criminal Minds in the first place," he confessed. The "Dead Like Me" star admitted he wasn't a fan of the dark and horrifying crime stories the series focused on. "I never thought they were going to kill and rape all these women every night, every day, week after week, year after year," Patinkin told the outlet. "It was very destructive to my soul and my personality." 
The actor added that he was concerned how "Criminal Minds" would subconsciously affect viewers. "Audiences all over the world use this programming as their bedtime story," he noted. "This isn't what you need to be dreaming about." However, given Patinkin's shocking exit, producers had to make sure his character also had a fair sign-off. 
Mandy Patinkin and his Criminal Minds character had a similar exit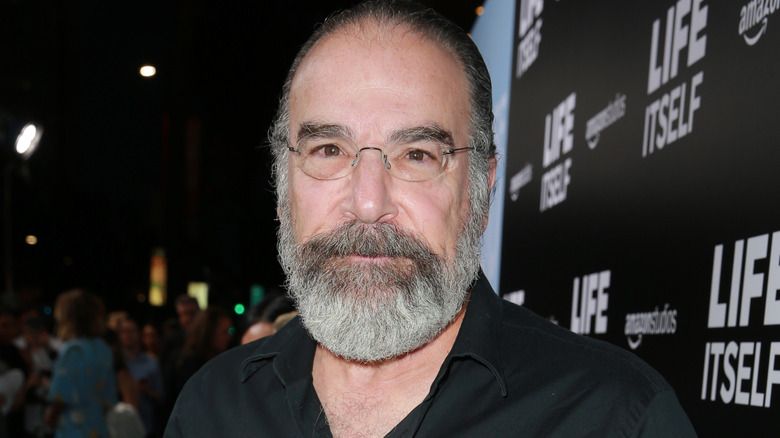 Rich Fury/Getty Images
Mandy Patinkin's reason for leaving "Criminal Minds" and the way his character FBI Special Agent Jason Gideon was written off had some similarities. The actor claims the show's content was traumatizing to deal with on a daily basis, and as for Gideon, the death of his girlfriend Sarah was also extremely detrimental to his mental state, causing him too much emotional turmoil to continue working at the agency, according to Distractify. 
Fans had high hopes that Patinkin would eventually return to his role. However, they were finally able to close that chapter after Gideon was killed off-screen in Season 10 of "Criminal Minds" after not appearing on the show for several years. "It felt like a really nice way of honoring Gideon," executive producer Erica Messer said during an interview with TV Guide. "We don't kill off our heroes very often."
Even though Patinkin's time on "Criminal Minds" was brief, his role not only meant something to viewers, but he also had a lasting effect on the series. "All of these things were a nice tribute to a character who we really only knew for two years," Messer added, "but he has a deep, long legacy in the mythology of the show."