Hilary Duff Opens Up About Reuniting With Ex Matthew Koma: 'Third Time's The Charm'
The "Sparks" singer has confirmed that she's back together with her ex.
On Tuesday, Dec. 5, 2017, Hilary Duff visited The Talk and opened up about her current relationship with musician Matthew Koma, whom she has dated and broken up with twice before. "It's going so great," Duff told hosts Julie Chen, Sheryl Underwood, Sharon Osbourne, and Eve.
Remarking on rumors about fellow former Disney star Selena Gomez's rekindled romance with ex Justin Bieber, Duff said, "I mean, this is the third time that we've dated and I think that what [Gomez] says has so much merit to it."
The Younger actress continued, "Timing is such a big deal." Hearing an audience member call out, Duff added, "Third time's the charm."
She explained, "I think that if you have history and a past with someone and love, then just because it doesn't work out the first time, the second time... as long as there's not so much damage done, then, like, it can always work out again."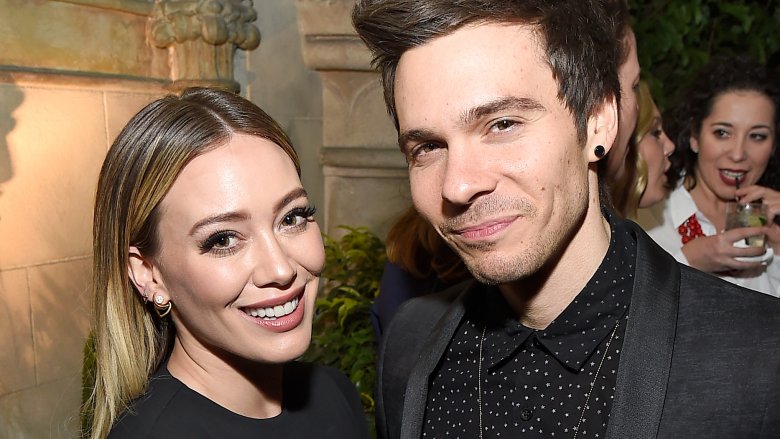 Duff noted that she's been dating Koma for a few months, and, she stated, age has nothing to do with the ups and downs of their relationship—or any relationship. "I also don't think age has anything to do with it," she said, regarding Gomez's romance with Bieber. "Whether she's 18, 25... I'm 30, you know?"
As Nicki Swift previously reported, Duff was thought to have reunited with Koma after the two were spotted together at her 30th birthday party in early October. A source told E! News at the time, "Since Matt got back from tour, they've been seeing each other again," adding, "Him being gone on tour was the main reason things didn't work out the first time around so now that he's back they picked up right where they left off."
While we wait to learn more details about Duff's romance with Koma, read all about why the singer-actress called it quits with her ex-husband, Mike Comrie.