Maren Morris Was Rejected By Three Shows Before She Found Success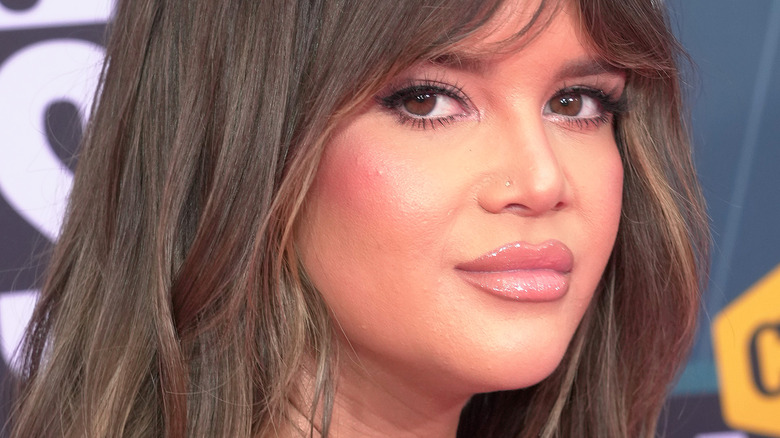 Kevin Mazur/Getty Images
Today, Maren Morris is one of country music's shining stars, but success didn't just fall into her lap. According to Ace Showbiz, she learned to sing at age 10 using her family's karaoke machine. The hitmaker dreamed of making it big one day, and she clocked hours gigging all over her native Texas. "Music was always this weekend job that I had while the rest of my friends were going to slumber parties. It never seemed abnormal that I was singing in bars on weekends because that's just what I'd been doing for so long at that point," Morris told The Dallas Observer. She released her debut album, "Walk On," in 2005 — and in order to pay for its production and distribution, Morris' mom told Harper's Bazaar that they "basically sold the furniture out of the house."
It wasn't until Morris dropped her 2016 studio album "Hero" that she finally broke onto the scene in a big way. According to Billboard, "Hero" peaked at No. 5 on the U.S. Billboard 200 and No. 1 on the U.S. Top Country Albums chart. Morris' highly anticipated follow-up, "GIRL," further cemented her as one of the queens of country music.
Morris' story is proof that persevering through adversity is often the only way to make your dreams come true. Not only was "The Bones" songstress struggling for years before she became a mainstay at major industry events like the CMAs, but she was also rejected from several massive reality singing competitions.
American Idol's showrunners passed on Maren Morris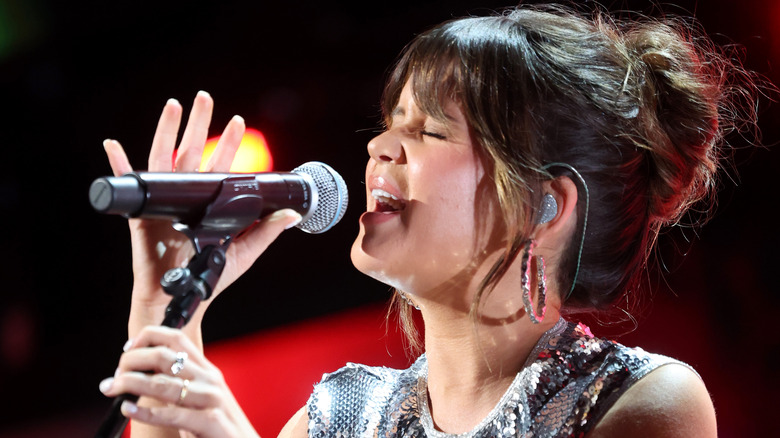 Gary Miller/Getty Images
"American Idol" is famous for producing singing superstars like Kelly Clarkson, Carrie Underwood, and Jennifer Hudson, but Maren Morris wasn't destined to be on this list. In July, the Grammy-winner posted a photo to Instagram of an "American Idol" audition ticket from 2007, writing, "I didn't make it past the first round cattle call." In a follow-up Instagram Story (via USA Today), she added that the show's decision-makers "passed on me in 5 seconds." The songstress also spoke about her failed "Idol" audition during a 2019 episode of "Late Night With Seth Meyers," calling the whole thing "very traumatic." "It's, like, a stadium cattle call, and you audition for a 20-year-old producer who has, probably, like, no music cred. You just sing for, like, eight seconds and sing your heart out, and then my entire group got cut. They're like, 'Sorry! You have to take the walk of shame,'" she recalled.
"American Idol" wasn't the only rejection that Morris experienced before making it big in Nashville. During a 2019 appearance on "Watch What Happens Live with Andy Cohen," a fan referenced the fact that she was turned down by both "Idol" and "The Voice" earlier in her career. "That's not even it," the "Circles Around This Town" singer replied. "I was rejected from, like, 'America's Got Talent.' There were a ton that I didn't make it to. Thank God!" Take it from Morris, and don't let a few "no's" get you down.
Maren Morris says she's grateful she never competed on reality TV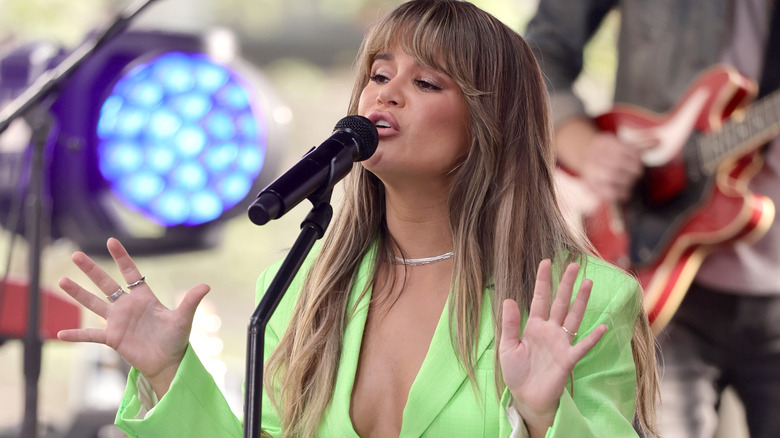 Michael Loccisano/Getty Images
Even in the midst of rejection, Maren Morris managed to find a silver lining. In fact, she's grateful that shows like "American Idol," "The Voice," and "America's Got Talent" turned her down. Had she competed on TV, "someone else would own [her] s**t," as host Andy Cohen aptly pointed out on an episode of "Watch What Happens Live." Additionally, "now people cover my songs for their auditions on those shows, so it's, like, not only is it really nice to have my song on a national television show, [but] I get to collect the check and have some sweet revenge," Morris added. Looks like she's definitely having the last laugh. IMDb notes that the star has been nominated for 44 awards throughout her career, and she scooped up a win for Song Of The Year (for "The Bones") at the 2022 ACM Awards.
Though Morris' reality show rejection is surprising, it's not unique. Per Country Now, she joins a roster of others whose current success is belied by earlier setbacks. Just ask Luke Combs, who won Male Vocalist of the Year at the 2021 CMAs. "I made it through those rounds with producers, but I got a letter saying I wasn't 'interesting' enough for the show's ratings, so I didn't get to ['The Voice']," Combs told Whiskey Riff in 2019. Perhaps those same producers are now looking back in regret.