Why Morgan Wallen Got Kicked Out Of Kid Rock's Bar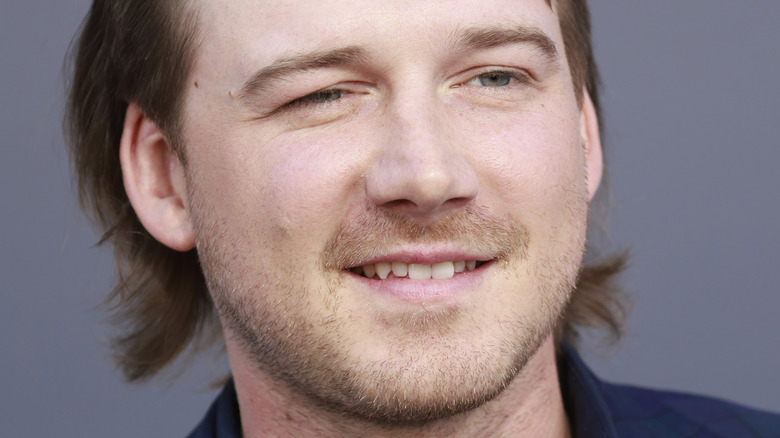 Frazer Harrison/Getty Images
Wasted on you! And we're not just talking about Morgan Wallen's hit song... because after a big night out with friends, Wallen found himself under fire for being kicked out of a Nashville bar.
Back in 2014, Wallen found himself in the spotlight after starring on the sixth season of "The Voice." While the country music star did not win the competition — in fact, Wallen was voted off during the playoff round — Wallen says "The Voice" changed his life, per People. Following his time on the show, Wallen began releasing hit after hit and soon found himself topping the country music charts, with his album "Dangerous" hitting No. 1 on the Billboard hot 200 and also breaking the record for Billboard's top country album.
But while Wallen got used to making headlines for the topping the charts, Wallen would soon find himself in the news for everything but his music. In fact, while Wallen's music record is stellar, his personal record while in the spotlight has been less so. Thus, after being kicked out of a Nashville bar, his personal track record began raising some eyebrows among fans leaving them wondering how one of the biggest country music artists could be end up on the curb in the country music capital. 
Morgan Wallen got kicked out for disorderly conduct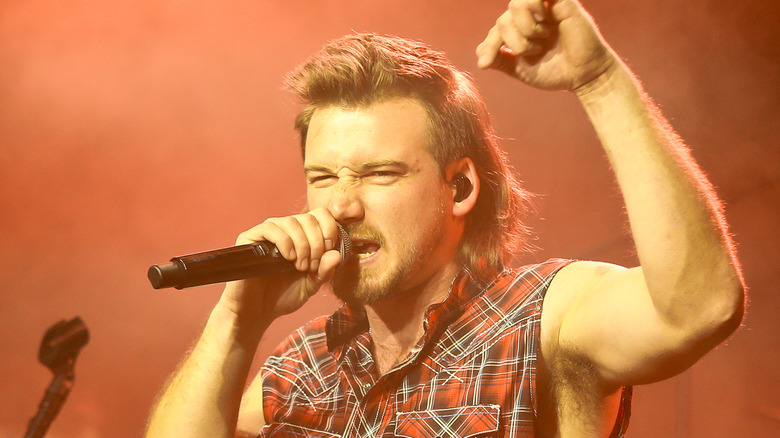 Debby Wong/Shutterstock
Apparently in Nashville, even country music's biggest artist isn't above the law, because after a wild night out with friends, Morgan Wallen found out even his hit songs couldn't stop him from being arrested for disorderly conduct and public intoxication.
At the time, the "More Than My Hometown" singer had been out with friends at Kid Rock's Big A** Honky Tonk Rock N' Roll Steakhouse when he and his friends began destroying items inside. After multiple glasses were broken, the star was kicked out of the bar and police were called, per People. Yet, after being kicked out of the bar, Wallen continued his night out — though he reportedly reeked of alcohol and began picking fights with those on the street. Wallen was then arrested and taken into custody after police gave him the option to leave without arrest, though the star reportedly did not want to leave.
While Wallen was released from custody the next day, the star took to Twitter to clear the air with fans, saying he and his friends "didn't mean any harm" with their actions at Kid Rock's bar. "We want to say sorry to any bar staff or anyone that was affected," he said in his since-deleted tweet (via CMT). But despite Wallen's sincere apology to his fans regarding his first scandal in Nashville, it wouldn't be his last.
Morgan Wallen used a racial slur on-camera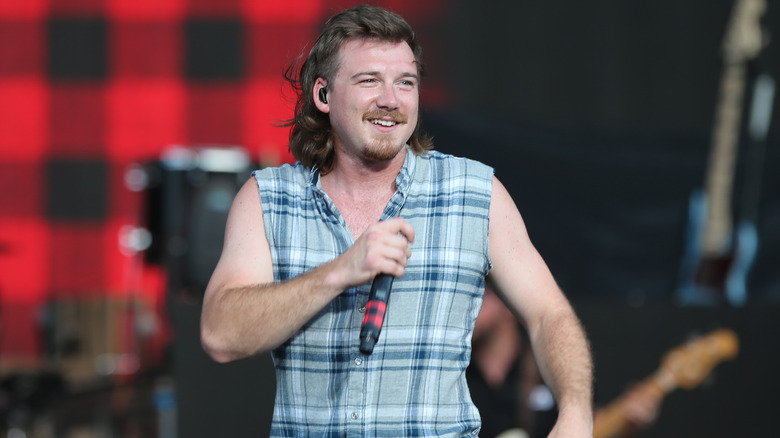 Debby Wong/Shutterstock
After one night out in Nashville led to Morgan Wallen's arrest, another night out with friends almost led to the cancellation of his career. Less than one year after his first incident with the law, Wallen found himself embroiled in another scandal in 2021 after he was caught using a racial slur to his friends on camera. 
At the time the video was released, Wallen could be seen arriving home with friends after a night out in Nashville, before they all began making a scene. In the video, Wallen and his friends begin honking their car horns and yelling, at which point Wallen can be heard using the racial slur. As Wallen's neighbor had been taping the incident, the video soon went viral, and Wallen couldn't escape public backlash. In response, Wallen's music was dropped from radio stations across the country and his record label paused his contract, per NBC News. After the incident, Wallen apologized for his actions and encouraged fans not to defend him. 
Since both incidents happened in Nashville, and after nights of drinking, following the scandal, Wallen entered rehab to work on himself. And now, the country music star is working to put himself back in the spotlight, but this time for good reasons. "I'm still trying to learn everything I can," Wallen told SiriusXM. "That's part of what I love about life and that's what I love about anything."