Why Fans Think Adele Secretly Married Rich Paul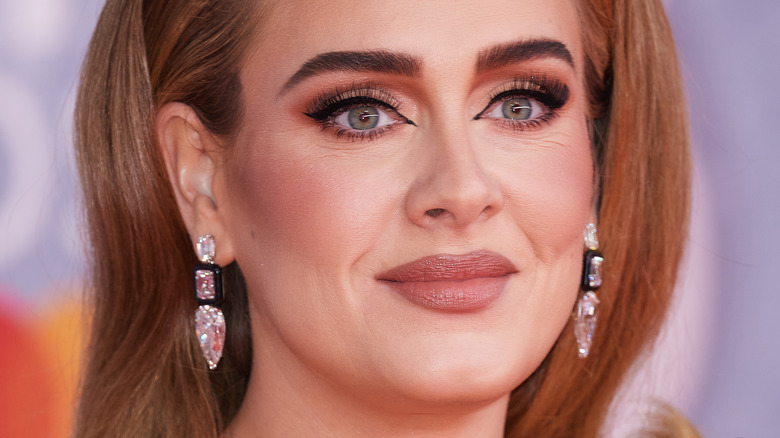 Gareth Cattermole/Getty Images
Adele's love life has always been a topic of interest to fans. Even though the "Rolling In The Deep" hitmaker enjoys keeping her personal life private, her chart-topping songs have detailed a few heartbreaks.
After splitting with her ex-husband Simon Konecki — with whom she shares a son — it has been well documented in the press that Adele has happily moved on with sports agent Rich Paul. "I've never been in love like this. I'm obsessed with him," she told Elle. When questioned whether she would walk down the aisle with Paul, Adele said she would "absolutely" be up for it. Not only that, but she also wants to start a family of her own with him. "I definitely want more kids. I'm a homemaker and I'm a matriarch, and a stable life helps me with my music," Adele continued. This isn't the first time the Grammy award-winner has admitted to wanting children with her man. During a televised interview on "The Graham Norton Show" from March, Adele unexpectedly blurted out that she plans on getting pregnant next year.
While Adele and Paul haven't confirmed an engagement or exchanged vows publicly, fans are speculating that the pair is already husband and wife.
Fans noticed a book that said 'The Paul's'
It's not often that British singer-songwriter Adele shares an Instagram post. For that reason alone, her most recent upload on September 5 had fans buzzing. The first two of three images saw the "Set Fire To The Rain" hitmaker pose alongside her Emmy Award, which she recently won for her TV concert, "Adele: One Night Only."
"Bloody hell I'm pleased as punch! Thank you @mrbenwinston for dropping this round to me this afternoon!! Trust me to officially have an EGO," she captioned the upload, adding, "I'm so so honored to receive this. Big up to everyone involved." In the third and final slide (pictured above), Adele showed off the golden trophy by placing it on top of her coffee table located inside what appears to be her lounge at home. But, behind the award, there's a pile of books visible, one of which says "The Paul's." Even though neither Adele nor her partner Rich Paul have confirmed if they are married, her followers couldn't help but speculate that the pair might have secretly walked down the aisle.
"'The Paul's' MY GIRL IS MARRIED!" one user passionately assumed. "Not her secretly dropping the relationship status," another person shared. "'The Paul's is you married?!" a third fan questioned. Adele has yet to respond to the speculation.