Who Is Adele's Rumored New Man, Rich Paul?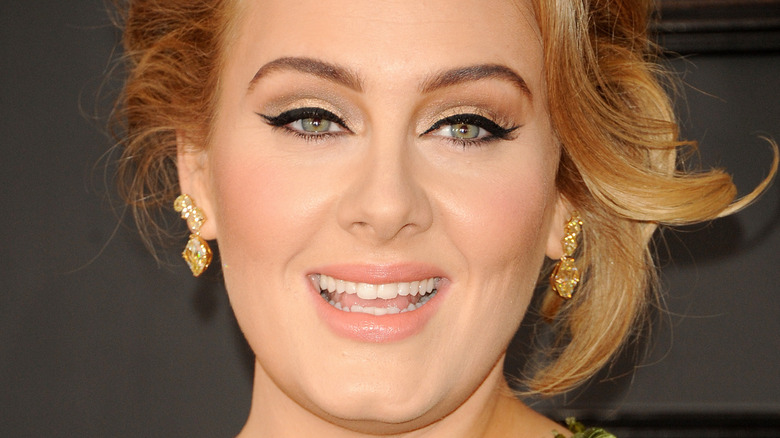 Shutterstock
We came to know Adele because of her powerful vocals and catchy lyrics, and now we're fascinated with her personal life, too. As fans know, Adele split from her husband in April 2019. When the pair announced the divorce in a statement, they shared that they would be "committed to raising their son together lovingly" and made it clear that they would not be commenting any further on anything else, per BBC. The couple share one son, Angelo, who was born in 2012. It wasn't until four years after the birth of their son that they wed, and it was very short-lived, to say the least.
In March, the Daily Mail shared that the couple settled their divorce, and a judge granted joint custody of their son. The settlement also stated that the pair would not be seeking spousal support from one another. According to a report, child support payments were set up in a separate settlement but the figures on that are not known. "They made it very clear they didn't want to set ­lawyers on each other but the process hasn't been exactly straightforward all the same," a source shared at the time. "The priority was making sure they did right by their son, Angelo." The insider continued, "The first thing they agreed on was sharing custody, and since then it has been about dividing up the rest of their marital finances fairly."
Adele may not have found true love the first time around, but she's giving someone else a shot.
Adele and Rich Paul seem to be going strong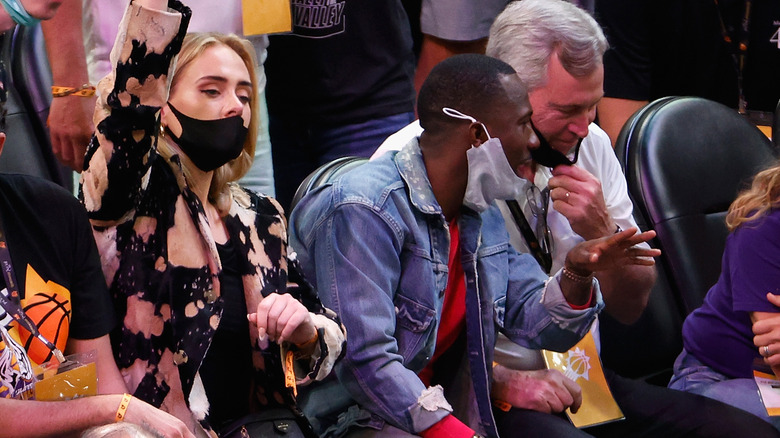 Christian Petersen/Getty Images
Adele has a new man in her life, and it isn't at all who you would expect. According to Brian Windhorst's podcast, Adele is currently seeing Rich Paul, who also happens to be Lebron James' agent. While it's a bit of a random connection, we're totally digging it. "Rich Paul... brings his girlfriend to the game to sit next to LeBron. His girlfriend is Adele," Windhorst told listeners. "Rich Paul is at the game with Adele. ... This is the first time that they've come out in public together. So this will be all over the tabloids, especially in England tomorrow." 
We never saw Adele as a basketball fan, so she must be pretty into this new suitor. A few photos show the pair laughing together while others captured them with their face masks on. Their appearance at the NBA Finals game between the Phoenix Suns and the Milwaukee Bucks is already sending shockwaves through social media. "Rich Paul really pulled Adele," one fan tweeted. "He's officially the [goat]." "Rich Paul and Adele dating were not in my 2021 bingo cards," another person wrote.
It's no secret that Paul is pretty successful, considering he's James' agent. According to Forbes, Paul is part of the Klutch Sports Group, and he also represents John Wall and Ben Simmons. The outlet says that he is one of the most powerful agents in the world and he's negotiated over $1 billion in deals. Sounds like Adele has got herself a winner.