Willow Smith Reveals The Truth Behind Shaving Her Head As A Child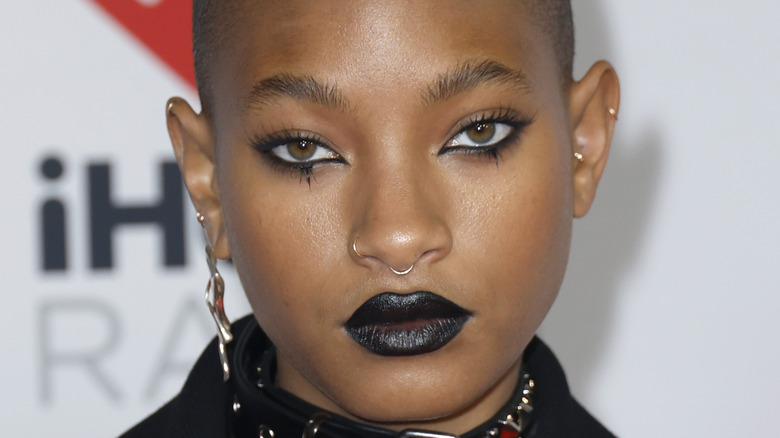 Frazer Harrison/Getty Images
Willow Smith whipped her way into superstardom when she released the 2010 hit single "Whip My Hair." Willow, who was only 10 years old at the time, set a Guinness World Record as the youngest artist to reach the Top 20 in both the United States and the United Kingdom. The famous daughter of Will Smith and Jada Pinkett Smith had become synonymous with her long locks, but decided to depart from her then-signature look following the song's success.
In 2012, Willow made headlines when she announced on Twitter that she had shaved her head completely. The newly bald 12 year old did not provide an explanation at the time, and simply tweeted the photo. Years later, Will spoke about the incident and revealed that Willow made the decision without consulting anyone in her family. Now, the "Meet Me At Our Spot" singer is opening up for herself and revealing the reason behind her dramatic transformation.
Willow Smith says she does whatever she is feeling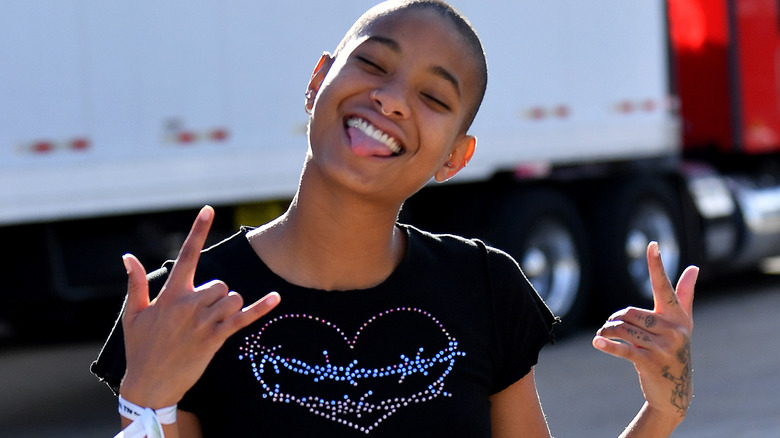 Jason Koerner/Getty Images
A decade after Willow Smith shockingly shaved her head, the singer is speaking out about the decision, which she says was not as complex as many thought. "As a Black woman there were a lot of layers to my relationship with my hair and skin growing up; it was definitely a learning curve," she told Glamour UK. Smith went on to explain that while shaving her head may have seemed rebellious to some, she was simply expressing herself freely. "However I'm feeling, I like to do that. I don't really like to think about it too much. I love to be free with it. I think just being me sometimes is radical."
Smith further elaborates on her relationship with beauty standards and explains that she is grateful for the Black female representation she was surrounded by as a child. The "I Am Legend" was also sure to shout out her mother, Jada Pinkett Smith, who she said showed her "everything" about music and more.
The "I Am Legend" actor had another hair-raising moment in 2021, when she had her head shaved during the grand finale of her Facebook concert special, "Willow in Concert: Lately I Feel Everything." Smith called the moment "special," and she is still rocking the stunning look today.