Here's How Old Barbra Streisand Was When She Married James Brolin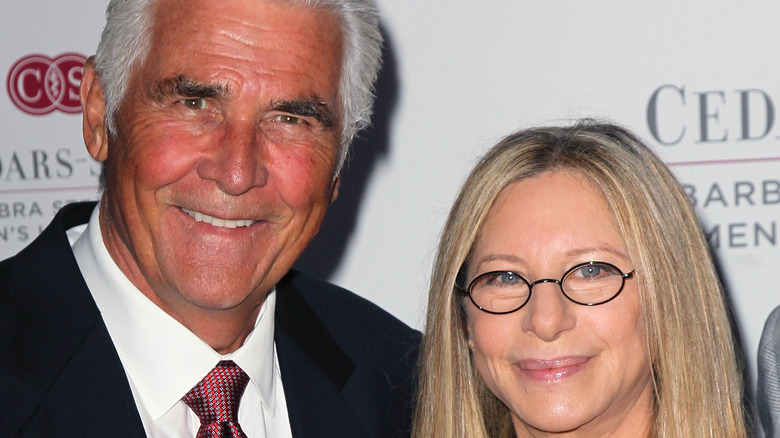 David Livingston/Getty Images
Barbra Streisand and her husband, James Brolin, already knew what married life was like before they tied the knot back in 1998. Both had walked down the aisle before, with Streisand famously being wed to "Friends" actor Elliott Gould (the father of her son, Jason Gould) from 1963 until 1971. As for what went wrong here, Elliott admitted to Independent back in 2019 that he struggled with Streisand's work ethic as one of the biggest stars on the planet. "It was difficult to be married to someone who was married to their success," he shared, noting, "[we] went as far as we could together." But although Gould was Streisand's only husband prior to Brolin, we know she's always been a sucker for love. Amongst the other stars Streisand is reported to have dated? Liam Neeson, Clint Eastwood, and John Voight, according to Who's Dated Who.
As for Brolin, he too had a little experience in the spousal department, as he was married twice before finding long-lasting love with the "Meet The Parents" star. Brolin's first marriage to Jane Cameron Agee happened back in 1966 and lasted until 1984, while his second attempt at holy matrimony was with Jan Smithers from 1986 until 1995.
It's safe to say then that both Streisand and Brolin were a little later in life when they eventually tied the knot and finally got their happy ever after. But how old actually were they?
Barbra Streisand married James Brolin later in life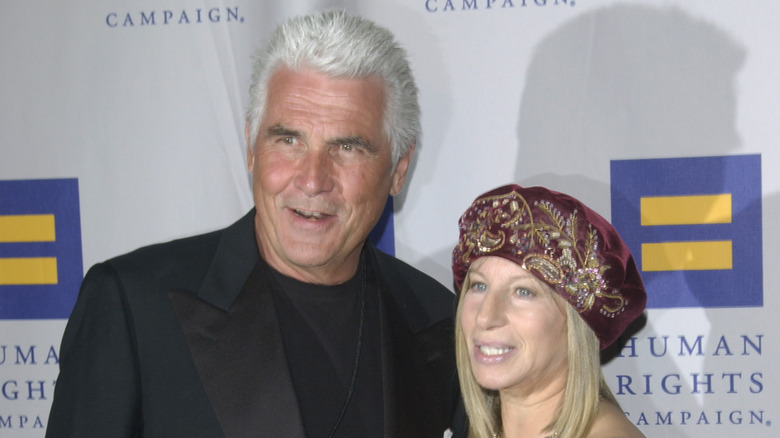 Featureflash Photo Agency/Shutterstock
When Barbra Streisand married James Brolin at her home in Malibu, she was 56 years old. Her husband? He was two years older. The couple invited their nearest and dearest — including the likes of John Travolta and his late wife, Kelly Preston, plus Tom Hanks and Rita Wilson, and their children from previous relationships — according to People, and said their vows on the two-year anniversary of their first date. Streisand's close friend, Marilyn Bergman, probably summed it up best when it came to their long wait for true love, saying immediately after their wedding, "In all the years I've known Barbra, I've seen her happy, but always with a cloud. This time it was a clear blue sky." How sweet!
And it sounds like all that life experience the couple had before has only made their marriage stronger. "I learned about handling Barbra from my previous marriages, and we've been terrific," Brolin told The Guardian in June, revealing that they laugh together when they hear any kind of rumors of marriage drama in the tabloids. He also shared how his past romances helped him financially to "HuffPost Live" in 2015, admitting he'd learned the best thing to do is have separate bank accounts. "This is my third marriage, and I know what trouble can come out of marriage, so I didn't want any reason that I would ever have to be either divorced or married again," he explained.
Barbra Streisand and James Brolin's marriage advice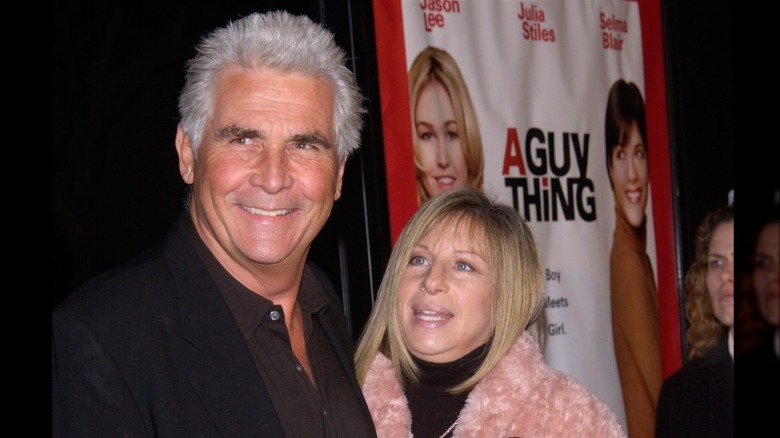 Featureflash Photo Agency/Shutterstock
Having a successful marriage for decades qualifies Barbra Streisand and James Brolin to dish out the marriage advice, as marrying in their 50s and having some experience in that department clearly worked for them. Brolin celebrated his 20th wedding anniversary with Streisand in 2018, telling Entertainment Tonight, "This is my third time — third marriage. I picked difficult situations the first two times, but I think you learn with each one. I'm a person that believes that if I'm wrong, that's when I learn, and when I'm right, I haven't learned a thing." He also shared that he's a big advocate of therapy and lots of communication. Brolin dished again on his marriage secrets in September, this time to People, sharing, "I think everybody needs to be a negotiator. Everybody needs to have patience and know when to take a walk."
Streisand — who actually made fun of Brolin on their first date — has also shared her best advice to making things work; Use those ears! "The secret is to listen carefully. I think to be a good actor, you have to listen. To be a good person, you have to listen. To be a good marriage partner, you have to listen. Hear the other person. Agree to disagree," she told Variety in 2021.
Sounds like some sound advice to us!