What Kelly Reilly Was Doing Before Yellowstone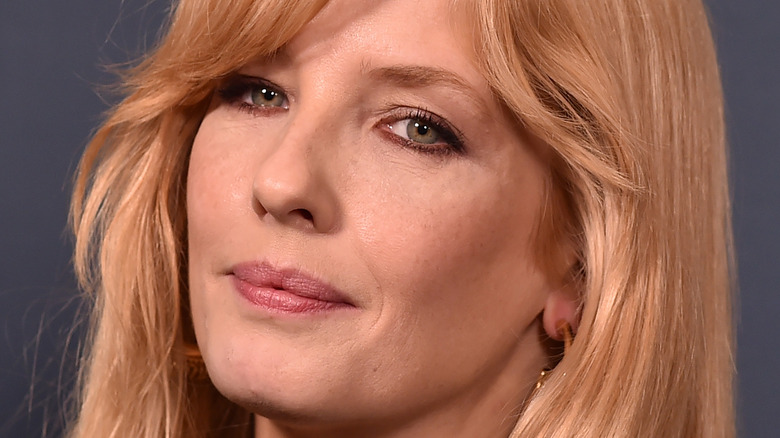 DFree/Shutterstock
If you haven't tuned into "Yellowstone" yet, you're missing out on a lot. Arguably the most popular cable TV show in recent memory, it reportedly reached "Game of Thrones" levels of viewership, with the Season 4 finale drawing a whopping 9.4 million viewers, per Deadline. It recently clinched its first-ever Emmy nomination for production design, and it's only a matter of time until it garners more recognition from award bodies.
Created by the inimitable Taylor Sheridan, "Yellowstone" follows a family fighting to keep ownership of their land, and naturally, it's packed with intrigue, chaos, and the good 'ol family conflict. Think of it as "Succession," but set in the wild wild west. To say that it stars interesting characters is an understatement (Kevin Costner, anyone?), but viewers have taken a particular liking to Beth Dutton, played by actor Kelly Reilly.
If you're a fan of the series, you would know the impact Reilly's character has on the show, cementing the fact that she's a capable actor. Apparently, she's been in this acting game for quite some time now, although most of her work can also be seen across the pond.
Kelly Reilly's acting career started in England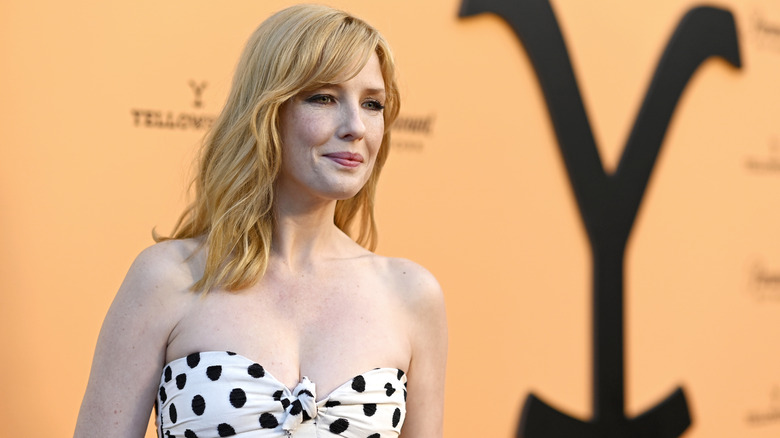 Frazer Harrison/Getty Images
If you're scratching your head thinking where you've seen Kelly Reilly before, it's probably in a British TV show or film. As shocking as it may sound, the actor hails from England, although you couldn't tell that with the impeccable American accent she uses on "Yellowstone."
Reilly has been acting since she was in her teens, having appeared in British shows like "Prime Suspect" and "Bramwell," per IMDb. In her 20s, she decided to take it seriously and flew all the way to Los Angeles to get her big break. "I was in my 20s when I was coming to L.A. to hustle for work," she told Parade in 2018. "If I had some free time, I would get out west and I would go riding. I've been riding all my life." Speaking with The Independent, she also said that she wasn't inherently talented in acting, but she persevered because it was what she wanted. "I wasn't a natural performer," Reilly admitted. "I was very introverted, very shy ... It [acting] came out of just an absolute need — I really wanted to be an actor. I really wanted that to be my life."
By the 2000s, she started booking big-ticket projects and starred in major films like "Sherlock Holmes," "Triage," and "Me and Orson Welles." She was also cast in "True Detective" and dabbled a bit on Broadway to star in "Old Times." In 2012, she won the Spotlight Award at the 2012 Hollywood Film Festival for her role in "Flight," in which she starred alongside Denzel Washington.
Kelly Reilly's future in Yellowstone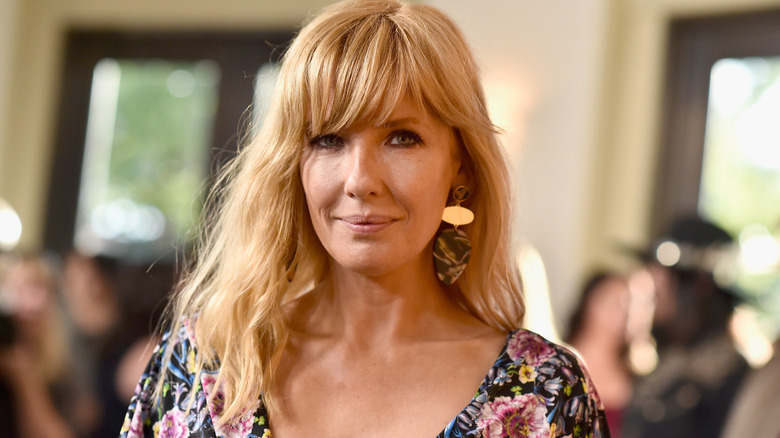 Frazer Harrison/Getty Images
Seeing as she's British, you may be wondering why Kelly Reilly would even star in a Western show like "Yellowstone," but she said that she's in love with the country. "I love Montana, Colorado, Utah, Idaho and Wyoming. It's somewhere that I've spent time when I've traveled, since I was a teenager actually," she told Parade.
In her interview with The Wrap, she even said that it was some sort of miracle that she got the part. She's grateful for it anyway, and while she found playing Beth Dutton tough, she loves playing the part. "I kept to myself the first couple of years, just sort of hid in the role, mostly just to convince myself that I could pull it off," Reilly shared. "I approached her like Lady Macbeth, but the amount of color I get to play with her is, as an actor, a real gift. Beth is the most challenging role I've ever had to play."
And while she has already showcased her incredible acting chops on the show, she said that she's still got a lot to prove. "I love that there's room for a female character who's so powerful and so flawed," she told the Los Angeles Times. "I feel like [creator] Taylor and I have hit a nerve with something and now it's about protecting it and keeping it authentic. Seeing how much bigger we can make it ... For me, I want peace for Beth in the end. Hopefully, we will get there, but we are not anywhere close."