Geoffrey Rush Files Lawsuit Against Australian Newspaper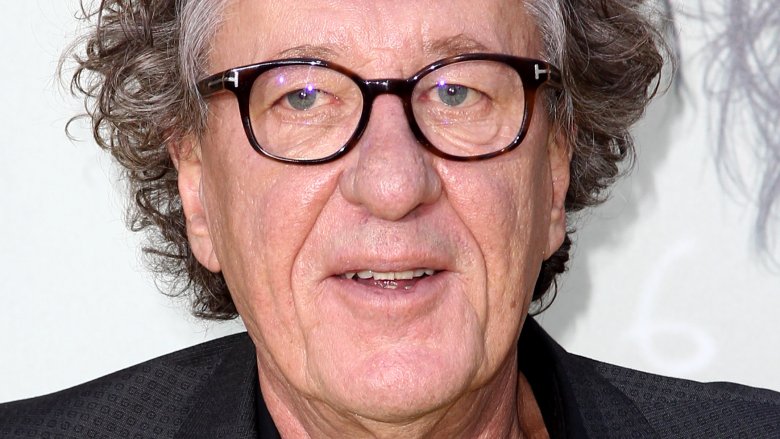 Getty Images
The Pirates of the Caribbean actor is suing.
E! News reports that Geoffrey Rush has filed a lawsuit against the Australian newspaper The Daily Telegraph, accusing the publication of defamation. In an article that has since been deleted, The Daily Telegraph had reportedly stated, "Sydney Theatre Company received a complaint alleging that Mr. Geoffrey Rush had engaged in inappropriate behavior. The Company received the complaint when Mr. Rush's engagement with the Company had ended."
As Nicki Swift previously reported, theater officials had announced that they were investigating claims regarding Rush's behavior while he'd acted in their production of King Lear from November 2015 to January 2016. However, no further details were revealed.
Rush denied the accusations.
Rush is reportedly suing The Daily Telegraph for allegedly making him out to be a "pervert" and a "sexual predator" by using "KING LEER" in their headline (via Australia's ABC News).
"It is an action I am taking in order to redress the slurs, innuendo and hyperbole that they have created around my standing in the entertainment industry and in the greater community," Rush said in a statement. "The Daily Telegraph has made false, pejorative and demeaning claims, splattering them with unrelenting bombast on its front pages."
Noting that the paper's words were "extremely hurtful" to his family, Rush added, "The situation is intolerable and I must seek vindication of my good name through the courts." The court docs, which were filed on Friday, Dec. 8, 2017, argue that Rush could suffer financial loss as a result of the paper's allegations.
An editor at The Daily Telegraph has responded to the lawsuit, stating that they "accurately reported" the alleged complaint.
A court date has been scheduled for February 8, 2018, according to E! News.
Since news of the allegation broke, Rush has stepped down as the president of the Australian Academy of Cinema and Television Arts. "Certain recent media reports have made untenable allegations concerning my standing in the entertainment community. It is unreasonable that my professional colleagues should be somehow associated with such allegations," he stated.
Rush, 66, went on, "In the circumstances, I have decided to step aside in my ambassadorial role as president of AACTA effective immediately and until these issues have been resolved."
While we wait for more information regarding the lawsuit, read all about the men who were accused of misconduct since disgraced movie producer Harvey Weinstein's alleged history of sexual misconduct was exposed in October 2017.