Britt Hawes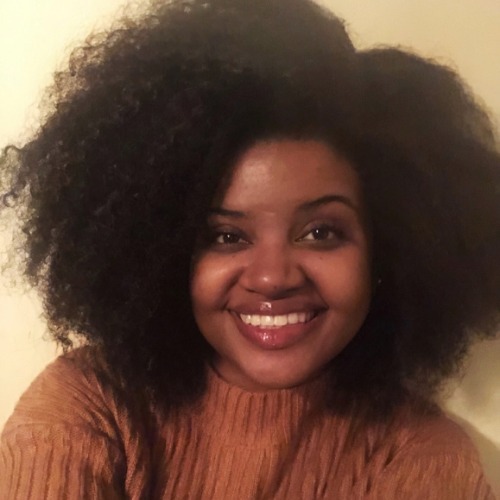 School
Chipola College
Florida State University
University Of New Orleans
Expertise
Natural/curly Hair Care, TikTok Nail Trends, Cozy Video Games
Britt is an avid fan of TikTok and YouTube makeup hacks and will try any of them at least once, no matter how crazy it sounds.

She has interviewed dozens of hair experts and likes to think she has an insider's view of the latest hair trends before they become mainstream.

Her first novel, Twisted: Volume 1, was published when she was 19 and won a Readers' Favorite Choice award for YA General Fiction in 2014.
Experience
Britt began her writing career right out of high school when she wrote her first novel, Twisted. Between juggling coursework, a library assistant job, and a book review blog, Britt started working with Uloop first as an intern then a writer, where she wrote articles to help other busy students stay motivated and entertained. It was during her time with Uloop that she discovered her passion for writing lifestyle pieces that connected directly to an audience. In 2018, she became a full-time writer and editorial assistant for Panama City Living Magazine, publishing many successful articles that include an on-the-ground story on Mexico Beach and Hurricane Michael, several luxury home tours, and sampling dishes from the best restaurants in the Panhandle. Since then, Britt has worked with a wide variety of publications such as Go! Magazine, Dot eSports, Best Gaming Settings, and Macbrane before joining The List as a news writer in 2022.
Education
Britt has a bachelor's degree in English from Florida State University and a master's degree in English from the University of New Orleans. Her studies have further deepened her love of the written word and assisted her in becoming a better writer in general.
Nicki Swift Editorial Policies
Nicki Swift covers celebrity and entertainment news by way of an expert group of editorial professionals. We drive the conversation on everything from trending Hollywood news to star transformations, always striving to deliver the most compelling commentary, bolstered by quality expert opinions.
As we cover a wide breadth of pop culture, we're constantly reviewing, fact-checking, and updating stories to ensure they're accurate and current. Additional information on our editorial process available here.
Tyler Christopher, who played Nikolas Cassadine on ABC's "General Hospital," has died. The soap opera actor was 50.