Cameron Diaz's Past Threatening Words Are Coming Back To Haunt Her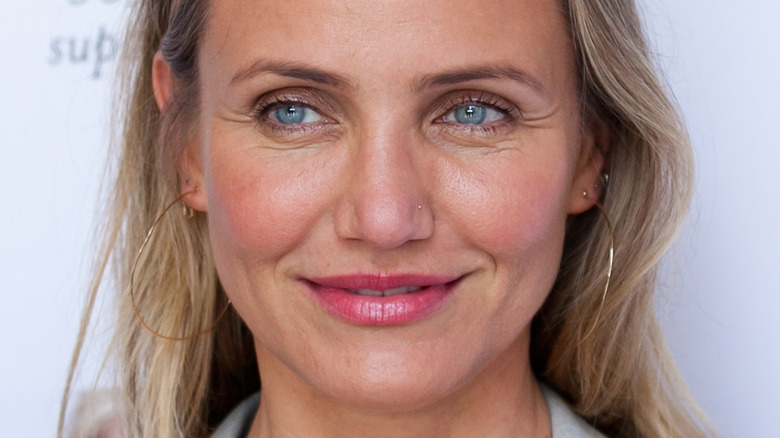 Tibrina Hobson/Getty Images
There's something about Cameron. In recent years, fans of Cameron Diaz have been vocal about missing the actor in new comedies. Besides starring in films like "The Mask" and "My Best Friend's Wedding," she also joined the early 2000s "Charlie's Angels" reboot and lent her voice to the "Shrek" franchise as Princess Fiona. However, Diaz's career was cut short in 2014 when she abruptly retired. Her last film remains that year's "Annie" remake, where her performance was nominated for a Razzie Award for worst supporting actress. To add insult to injury, Diaz won worst actress for two other roles: "The Other Woman" and "Sex Tape," per The Hollywood Reporter.
In 2022, Diaz finally spoke on her retirement and why she decided to step back from the spotlight. On CBS News, she told Gayle King, "Let me just step back for a second, take a look at what the whole picture looks like for me and what are the things that I could do better and be more engaged with that would make me feel more whole. And I did that." In her time away, Diaz welcomed her first daughter, Raddix, with "Good Charlotte" guitarist Benji Madden, and also co-created a wine brand, Avaline.
Now, after eight years, Diaz is finally ready to return to the screen, thanks to being coaxed out of retirement by Jamie Foxx for the Netflix film "Back in Action." Unfortunately, an anecdote from someone who once worked with Diaz is threatening her comeback before it even begins.
Cameron Diaz supposedly wished cancer upon someone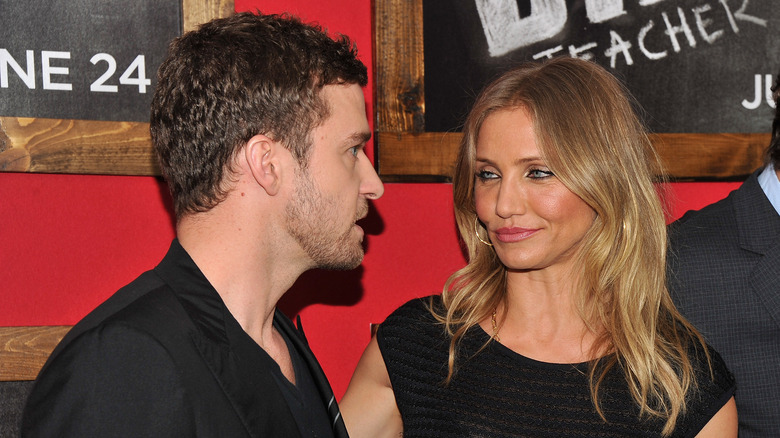 Stephen Lovekin/Getty Images
Cameron Diaz's highly anticipated comeback is off to a rocky start — "Back in Action" isn't even out yet and she's already garnering some negative attention. Jann Wenner, the co-founder of Rolling Stone and the Rock and Roll Hall of Fame, shared a story about the actor in his upcoming memoir, "Like a Rolling Stone" (via The Daily Mail). During Wenner's days of owning Us Weekly, he alleges that an actor the magazine pictured kissing Justin Timberlake on a surfboard in the mid 2000s was "unpleasant to deal with" and told one of the magazine's employees, "I hope you get cancer" (via Page Six).
Diaz and Timberlake may have co-starred in 2007's "Shrek the Third," but her alleged comment is anything but kid-friendly. While Wenner didn't explicitly name Diaz, all of the evidence matches up: she dated Timberlake during this time period, and a 2006 paparazzi photo of the pair exactly as described has resurfaced. Diaz has yet to respond to Wenner's claims, although it would be interesting to hear her side of the story — not that saying such a thing is ever okay.
"Back in Action" doesn't have an official release date, so Wenner's allegations could potentially blow over in the meantime and leave Diaz's comeback unscathed. If not, she might need to call on her Angels!