Kylie Jenner Drops Rare Hint About Her Son's New Name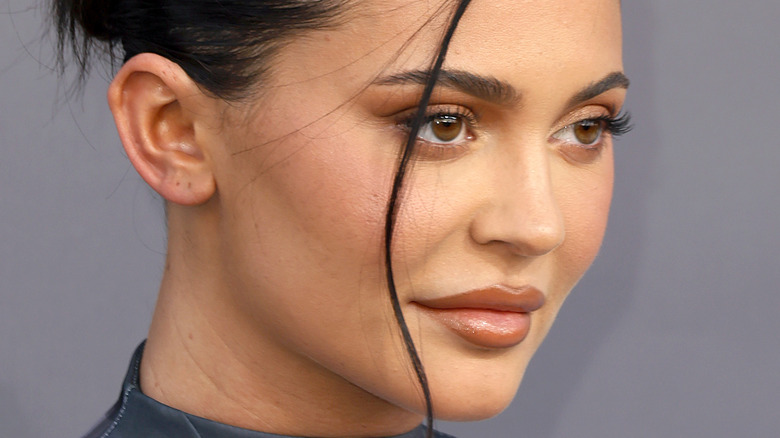 Frazer Harrison/Getty Images
Kardashian fans have been wondering about Kylie Jenner's mysterious second child ever since she announced on Instagram Stories (via Billboard) that she and Travis Scott had changed their son's name from what they originally announced — Wolf — to something else. It has been nearly six months, and we still don't know what to call the Child Formerly Known As Wolf. 
Well, KarJenner Stans, you're in luck, because the mom of two and lip kit mogul has finally dropped a hint about her son's real name. Don't get too excited yet, because she hasn't confirmed or denied any of the myriad theories floating around in the internet ether, but she has given us a couple of clues. On a "The Late Late Show" appearance, Jenner told James Corden that her son's name is still legally Wolf, but that's not what she and her family call him. And she actually has a pretty funny reason for the delay. 
Kylie Jenner says Travis Scott can't decide on a name for their son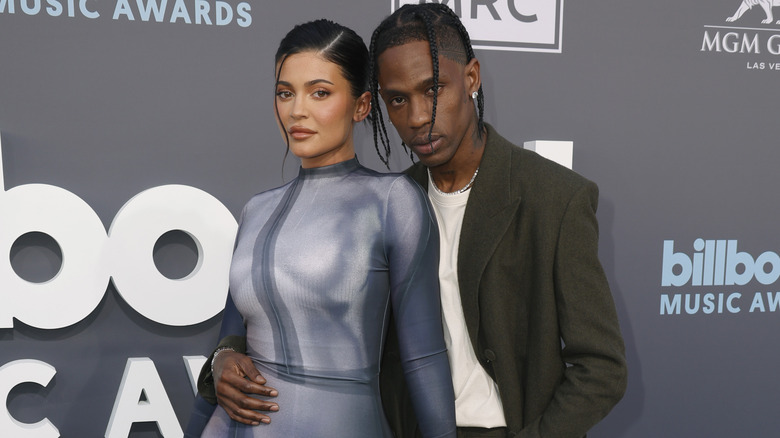 Frazer Harrison/Getty Images
According to Kylie Jenner, she hasn't announced Baby (Not) Wolf's real name yet, or changed it legally, because Baby (Not) Wolf's dad can't make up his mind. Jenner visited James Corden on "The Late Late Show" along with her mother, Kris Jenner, and explained that her son's name is not Wolf, and that's not what they call him, but she can't commit to sharing what it is they do call him because Travis Scott basically wants to change it every time he thinks of another "cool" name. Kris joked that they'll finalize his name "when he's 21." 
Corden (sort of) joked that they should probably "zone in on one" and Jenner assured him that they have. Corden asked, "Is it still an animal?" And Jenner said no. Well, that's something to go on!
In addition to his actual name, Jenner also doesn't seem ready to share Baby Boy No-name's picture with the world, unlike his older sister. While Jenner often posts photos of her daughter Stormi on Instagram, fans have only gotten the occasional peek at The Boy Who No Longer Cries Wolf's feet.