How Kelly Reilly Really Feels About Working With Kevin Costner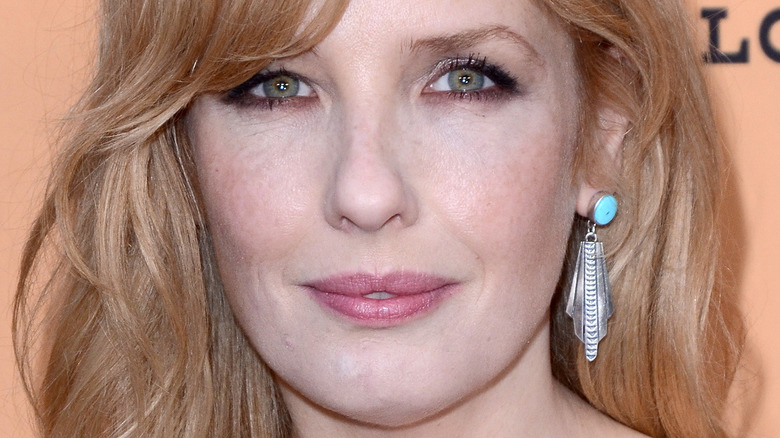 Kathy Hutchins/Shutterstock
Kevin Costner and Kelly Reilly have mesmerized "Yellowstone" fans for four seasons. The two play the infamous father-daughter duo of John and Beth Dutton, the former of which owns the largest ranch in the United States. "Yellowstone," which premiered in 2018 on the Paramount Network, has gone on to rake in a number of nominations and awards, including a Best Actress in a Broadcast Network or Cable Series for Reilly and a Best Actor in a Broadcast Network or Cable Series drama for Costner from the Hollywood Critics Association, per Billboard.
In the show, Reilly plays a sharp-tongued and fiercely intelligent woman who will go to the ends of the earth to protect her father and his land, no matter who she has to harm (or kill) in the process. Speaking to "Good Morning America," Reilly described playing Beth as a "thrill ride." 
But what's her relationship with Costner like off-screen? Do the two actors have as much fun behind the cameras as they appear to have in front of them?
Kevin Costner's one of the most 'generous' actors Kelly Reilly has ever worked with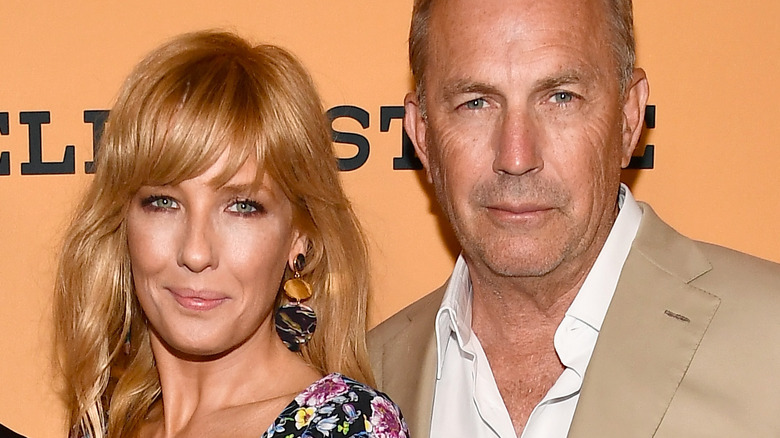 Frazer Harrison/Getty Images
When asked in an interview with Looper what it's like working with Kevin Costner, Kelly Reilly could not speak highly enough about her experience acting alongside the Hollywood vet. "He's honestly one of the nicest, most generous actors I've worked with. We get on so well and we have this real fun relationship. So, yeah, I mean, it's pretty wonderful. He's so incredible on the show. I really respect him as an actor and the work he's doing. I just love what he does. I could watch him all day. I'm learning a lot from him."
Reilly went on to say that she admires Costner and his "stillness" as a performer. She stated that, while she isn't necessarily learning from the actor from any direct conversations or sit-down discussions, watching him on-camera allows her to indirectly grow as a performer herself.
This isn't the only time Reilly has sang Costner's praises. Speaking to "Good Morning America" in June, Reilly said of Costner, "We take care of one another." She concluded by saying that it almost feels like the two are players on a sports team, supporting one another through the ups and downs.
How other Yellowstone actors feel about Kevin Costner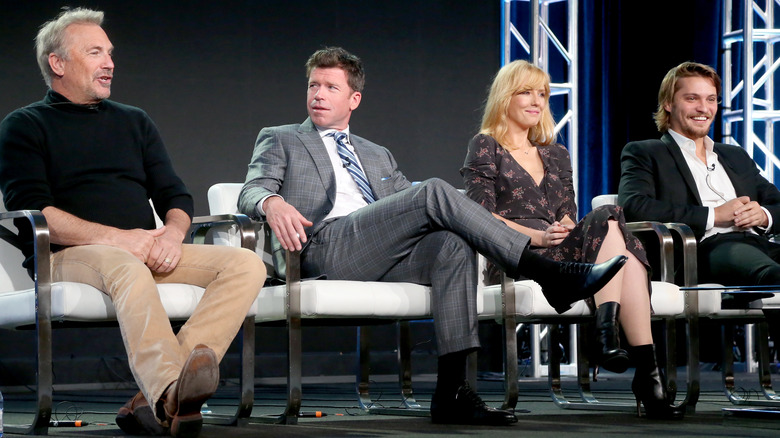 Frederick M. Brown/Getty Images
Kelly Reilly isn't the only "Yellowstone" cast member to sing Kevin Costner's praises. Luke Grimes, who plays Kayce Dutton, spoke to Monsters & Critics in 2020. When asked what Costner has taught him about acting, he said, "One thing that I really enjoy to see in him is his passion for the work. It's still very much there. He still wants to work and is still very curious and still wants to dissect the scenes and get everything out of the scene that he possibly can."
Speaking to Entertainment Tonight, (via Outsider), fellow co-star Cole Hauser, who plays Rip Wheeler, said, "The opportunity to work with him at first was great, and then getting to know him and his passion for not only acting, but for John Dutton and the show was wonderful to see."
Piper Perabo, who plays Summer Higgins, echoed Reilly's sentiment in conversation with Taste of Country in 2021. "It was also a little intimidating," she said. "...But he's such a good actor, and he's directed so many films that you get down to the work really quickly, because he's so calm and steady." It seems pretty clear that Costner's experience and presence on-set puts his co-stars at ease.