The Truth About Meghan Markle And Melissa McCarthy's Friendship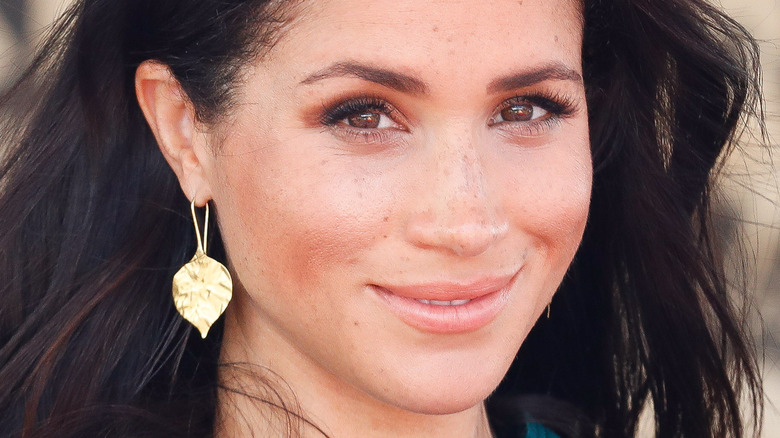 Chris Jackson/Getty Images
Even though it's been years since Meghan Markle stepped away from Hollywood, she has remained friends with many of her friends in the industry and made friends with fellow big names since. She made sure to invite the cast of "Suits" to her wedding to Prince Harry, including Sarah Lafferty, who she calls her "Suits sister wife" (via The U.S. Sun), which just goes to show that she hasn't cut ties with people from her past.
She has also maintained a friendship with tennis superstar Serena Williams. "We are both the same age, have a penchant for hot sauces, and adore fashion, but what connects us more than those things is perhaps our belief in exceeding expectations — our endless ambition," she told DIRECTV's "Celebrity Beach Bowl" (via Hello!). When the Duchess of Sussex moved to the U.K., she struck up a friendship with none other than Amal Clooney, who had helped her adjust to the British life. "Amal has been helping Meghan settle into London life," a source told People in 2018. "It was a very natural friendship from day one."
It's clear that Markle has a lot of friends to support her, but not many know that she's pals with Melissa McCarthy, too.
Meghan Markle worked with Melissa McCarthy on her 40th birthday project
On Meghan Markle's 40th birthday, she kickstarted a project called "40x40," which offers mentorship to women who are trying to re-enter the workforce after losing their jobs due to the pandemic. "I believe mentorship is one way to help women regain confidence and rebuild their economic strength," Markle wrote on the project website. "And for my birthday, I have asked 40 friends, activists, athletes, artists, and world leaders to help kickoff a global effort by contributing 40 MINUTES OF MENTORSHIP to support women re-entering the workforce. With this time, I hope they each help someone advance a professional life on her own terms."
And to help promote the initiative, she asked Melissa McCarthy to do a promotional video with her, which was then posted on Instagram. "It's my 40th birthday, and I've got an idea," Markle said in the video, and McCarthy offered a list of exciting ideas that could make it exciting, including a "Suits" reunion, getting matching tattoos — Markle joked that she'll revisit this idea when she turns 50 — and a yacht party. Markle then introduced her project, and asked the comedian if she would be willing to participate. "You in?" she asked, to which McCarthy responded, "Yes. Times 40," but only if she got to wear her straw hat.
Meghan Markle inspires Melissa McCarthy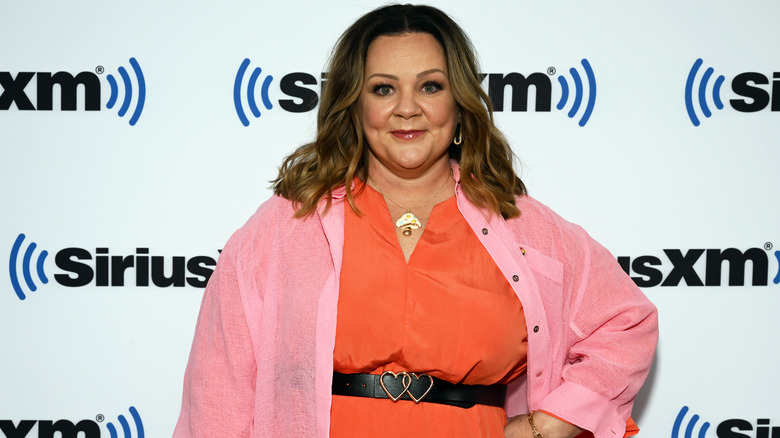 Slaven Vlasic/Getty Images
While she joked around in their promotional video, Melissa McCarthy said that she looks up to Meghan Markle for coming up with an incredible project. "She's doing such an amazing thing to celebrate her 40th," McCarthy said told "Access Hollywood." "I just love that she's like, 'oh what can I do to put out some good and help some people out.' I was like, 'Well, that's awfully nice.'"
The "Ghostbusters" actor also shared how much she admires Markle and Prince Harry's decision to pursue their own path away from the royal family. "They were so sweet and funny, and I just found them very inspiring," she added. "They're carving out their own lives, they're carving out lives for their kids, and, you know, the way she was us to celebrate her 40th is by helping and empowering other women. How do you not get behind that?"
In a separate interview with the outlet, McCarthy gave an update on their friendship tattoos, joking how she already had hers inked. "I'm still going full steam ahead... I told her I had done half the tattoo... unfortunately, some of her face was on a fold... I'm not going to say where," she quipped. As for Markle? We guess we'll just have to wait for her 50th birthday!