Why Wendy Williams Has A Problem With Brad Pitt And Angelina Jolie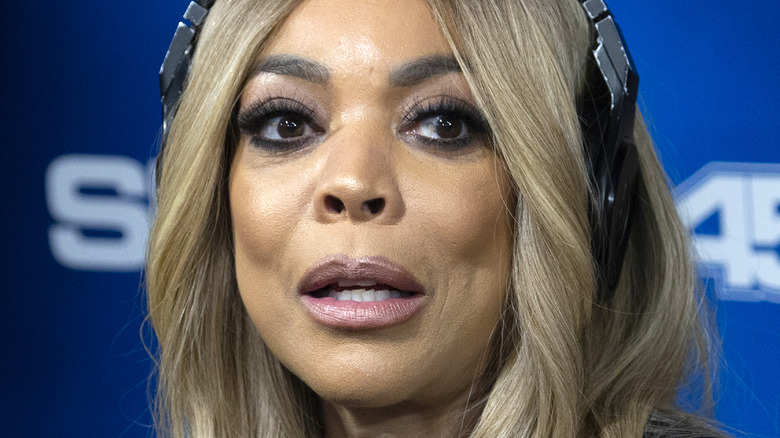 Santiago Felipe/Getty Images
Wendy Williams has made a career out of sharing her unfiltered, and often controversial, opinion about Hollywood's most famous faces. After spending years as the host of the syndicated radio program, "The Wendy Williams Experience," the shock jock took her talents to daytime television.
Williams' talk show, "The Wendy Williams Show," was a staple on FOX stations nationwide when it premiered in 2008. However, the media personality shocked audiences when it was announced that she would not return to her infamous purple chair due to a myriad of health problems. In response to the news, fans of the broadcaster took to social media to share some of their favorite memories from Williams' career. "Best free speech moment of my life was Wendy Williams created dula peep," one fan tweeted.
And while Williams has had several headline-making moments during her time as a TV personality, her bold stance on Brad Pitt and Angelina Jolie's split is still very shocking.
Wendy Williams does not feel bad for Brangelina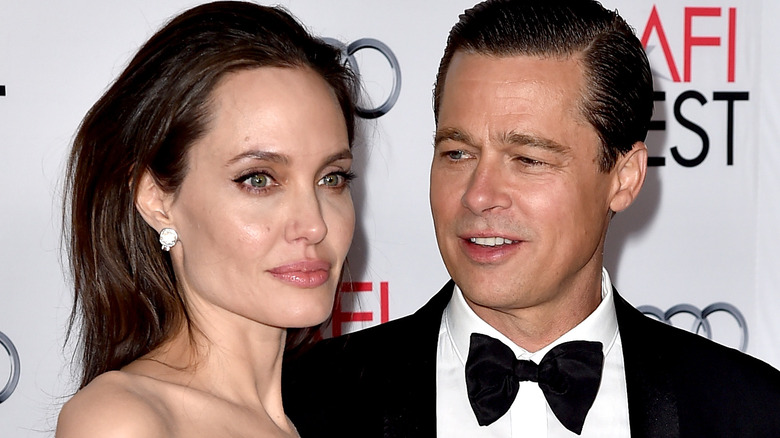 Kevin Winter/Getty Images
Wendy Williams made her alliance clear when it came to the drama between Brad Pitt, Angelina Jolie, and Jennifer Aniston. In 2016, the media mogul joined Inside Edition to dish about trending stories, and she did not hold back when it came to discussing Pitt and Jolie's divorce. "I'm team Jen," Williams told Deborah Norville. "I don't feel sorry for these people, but I do feel bad for the kids. I would hope that she would not stop him from seeing his children."
Williams doubled down on her opinion on the former lovers during an episode of "The Wendy Williams Show" in 2020. Following news that Pitt and Aniston had a secret meet-up at an Oscars afterparty, the talk show host gushed over the couple and suggested that they should rekindle their romance. "To me, [Jennifer] and Brad are still meant to get back together," Williams said (via The U.S. Sun). "I just like them [together]."
Since then, Pitt and Jolie's separation has become even messier. From claims of assault to a dispute over the couple's winery, Pitt and Jolie's divorce has proven to be very tumultuous. Furthermore, Rolling Stone co-founder Jann Wenner recently claimed that Jolie tipped off photographers in 2005, exposing the pair's fling. Pitt was married to Aniston at the time.
Wendy Williams has never been a fan of Angelina Jolie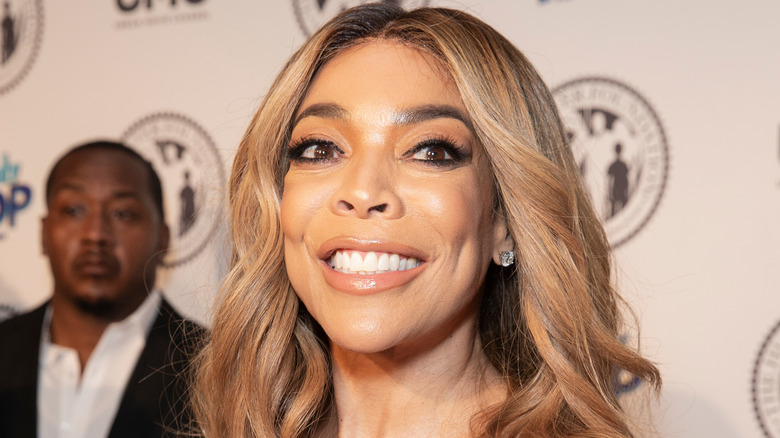 lev radin/Shutterstock
Wendy Williams has made no secret of her dismay towards Angelina Jolie, and has taken several jabs at the actor over the years. During a 2018 episode of "The Wendy Williams Show," the pop culture commentator suggested Jolie was trying to manipulate the media. "So, a lot of people think that Angelina Jolie is using the media as a secret weapon. I agree," Williams said. 
Williams further stated that Jolie — who was seen photographed with her children in public — was intentionally taking her children to well-known locations with hopes of being photographed by paparazzi. "I think that she's trotting these kids around to try and make us believe she's a good mom," Williams added. The outspoken media personality went on to call Jolie "unlikeable," while making it very clear that she is on Brad Pitt's side. "Brad will come out on top," Williams exclaimed. 
However, the former daytime talk show host hasn't always been completely critical of Jolie. When Pitt was spotted with Nicole Poturalski at the French Chateau where he and Jolie got married, Williams changed her tune a bit. "I don't know the purpose of why he did that other than to be shady and mean to Angelina," Williams said during her "Hot Topics" segment in 2019.