Are Donny And Marie Osmond Close In Real Life?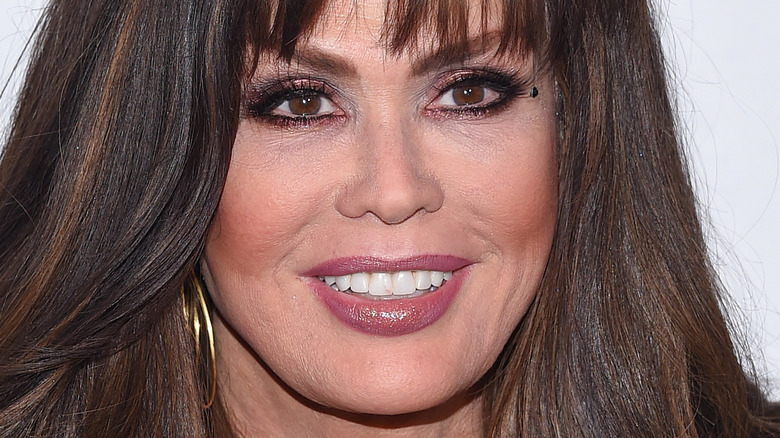 DFree/Shutterstock
We may receive a commission on purchases made from links.
Since the '70s, Donny and Marie Osmond have been household names thanks to their catchy songs. The two come from the famous singing group, The Osmonds, though there's no doubt that their careers as solo artists and as a pair are among the most popular in their large family. Per IMDb, Donny and Marie starred in their own television series, which was fittingly named "Donny & Marie," from 1976 through 1979, and that really put them on the map. All members of the Osmond crew starred in the first season of the variety show, but after that, they only made occasional appearances since Donny and Marie stuck out as the bigger stars.
Donny and Marie have plenty of solo hits on their own, like Marie's 1973 classic "Paper Roses," and Donny's 1972 hit "Puppy Love," but they also have made a lot of music together. Official Charts shares a list of their top songs, including "I'm Leaving It All up to You," and "Morning Side of the Mountain," which were both released in the '70s. In 2011, Donny and Marie released another self-titled album for the first time in 30 years, per Amazon.
In an interview with TalkShopLive in 2021 (via Entertainment Tonight), Marie revealed that she and her brother have no plans to release another album. "At this stage in the game ... you can only sing so many times, and our music is very different now," she said. But that doesn't mean there's love lost. 
Donny and Marie Osmond share a fun sibling bond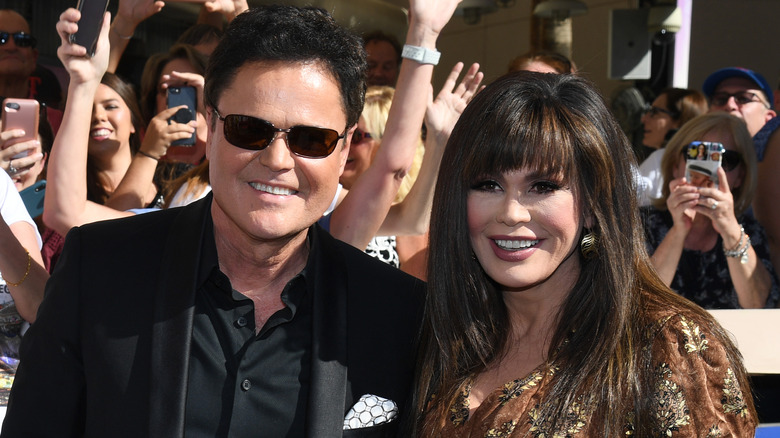 Ethan Miller/Getty Images
Donny and Marie Osmond are a little bit country and a little bit rock and roll, and they also happen to share a sweet relationship. The pair have grown up together in the spotlight, and they are one of the hottest brother/sister acts in Hollywood. The two have never shied away from talking about their relationship and while they like to bust one another's chops, they are still incredibly close. 
In 2019, Donny and Marie chatted about their wildly popular Las Vegas residency ending in an interview with Entertainment Tonight, where they showed off their playful banter. "Why? Why not?" Donny said of their decision to end the show. "There's so many projects we want to do individually," he said, adding, "We had no idea it would be 11 years. We started out as a six-week contract, and here we are 11 years later." Marie chimed in, saying that the rumors they were "fighting" had already begun though she chalked it up to being siblings. "And I'm like, 'Oh come on, we get angry at each other every day. Come on,'" she joked.
But even with their fun dynamic, Marie still loves her brother. "There's this thing called DNA that kind of like makes you close. Donny and I, we have so much history together," she told Closer Weekly in 2019. "Even though we had our own careers and I did my thing for years and he did his, I mean, we're family." Awe! 
Donny and Marie Osmond post about each other on social media often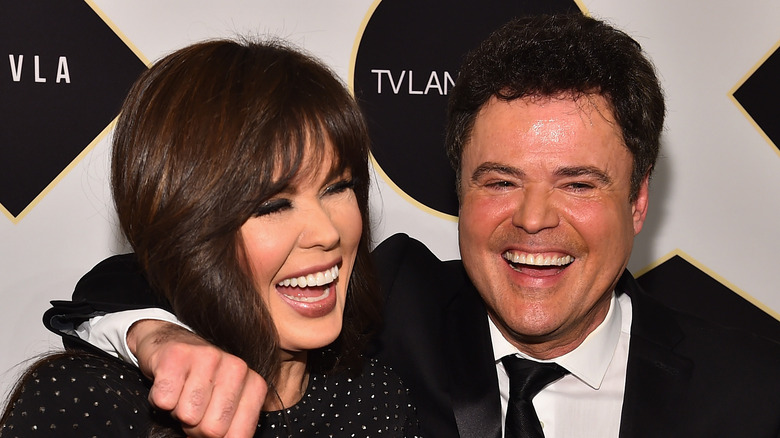 Alberto E. Rodriguez/Getty Images
Nowadays, celebrities use social media for all aspects of their lives. In the case of Donny and Marie Osmond, the two mix a fair share of business with pleasure. On Instagram, Marie boasts a following of over 330,000, while Donny has a little over 300,000 Instagram followers. They both post about one another quite a bit, letting their fun and sweet dynamic shine. 
In February 2022, Donny shared a throwback photo with Marie as they received their stars on the Las Vegas Walk of Fame, where they had their residency. He accompanied the Instagram post with an equally cute caption. "The Las Vegas walk of fame in 2019. Such a fun and humbling experience to share with my sister, @marieosmond," he gushed.
In turn, Marie shared a throwback clip from her show with Donny in honor of Pi Day, including a funny video of Donny getting tossed into a giant pie. "A pie to the face (or, in this case, complete pie submersion) is basically a rite of passage in every sibling relationship. Sorry, @donnyosmond!" she wrote via Instagram. "Hope everyone enjoys a slice today. #PiDay." And on Thanksgiving 2021, Donny shared a throwback shot on Instagram featuring his siblings as he mused over how much he has to be thankful for. All in all, the Osmonds (especially Donny and Marie) seem to be a close-knit bunch!