How Diane Keaton's Life Changed After Adopting Her Children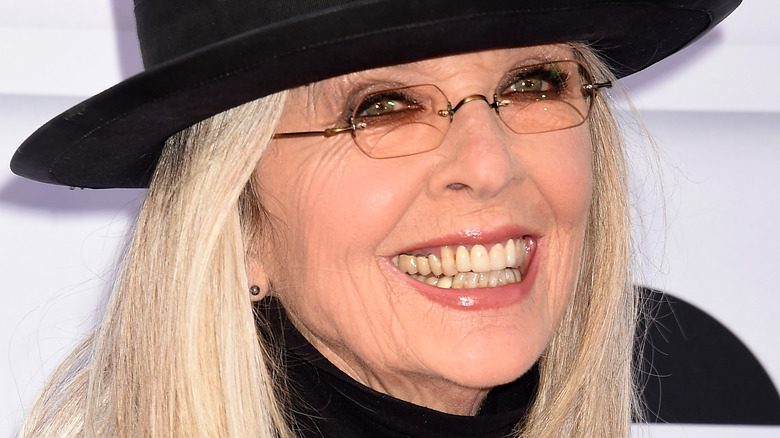 Featureflash Photo Agency/Shutterstock
Diane Keaton is a legendary actor best known for her roles in classic films such as "Annie Hall," "Somethings Gotta Give," "Reds," and "The Family Stone." Per IMDb, Keaton was one of the most sought-after leading ladies of her generation — next to the likes of Jane Fonda and Cher — and dated several Hollywood stars during the height of her fame, including Woody Allen and actors Warren Beaty and Al Pacino. (She's also been romantically linked to her "Something's" co-stars Jack Nicholson and Keanu Reeves. Oh, to be Keaton!)
Despite having been in several high-profile relationships throughout her acting career, however, Keaton has never been married. She explained to Katie Couric in 2010 why she never walked down the aisle — nor wanted to. "I think the reason I didn't get married was because I would have to compromise too much," she said. "I wanted to try more adventurous things for myself... And I was also afraid of men."
Even so, the "Marvin's Room" actor became a mother when she adopted her daughter Dexter in 1996 and son Duke five years later (via Insider). Despite having to raise her children on her own, and at the mature age of 50, being a mother is a role that Keaton relished, telling Couric in the same interview, "Motherhood is, of course, by far the best choice I've ever made." Here's what inspired Keaton to become a mother — and how her life changed afterward.
Diane Keaton wanted to find Mr. Right first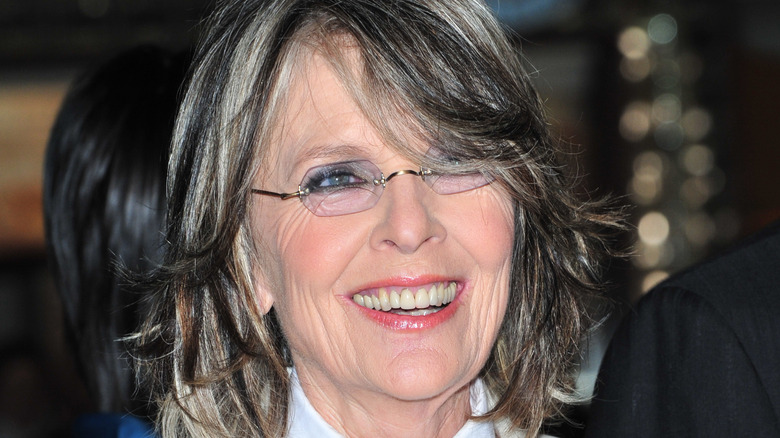 Featureflash Photo Agency/Shutterstock
In her chat with Katie Couric, Diane Keaton shared how her father's passing in 1990 — following a five-month battle with cancer, per the Los Angeles Times — prompted her to reevaluate her whole life and consider the idea of starting her own family. "It had a lot to do with my father's passing. My father went many years before my mother. He had a brain tumor and he's gone," she said. "And I moved back to California. And I think I had to address what I was going to do with the remainder of my life." With that said, she had delayed motherhood for many years as Keaton wanted to wait until she found Mr. Right, though that day unfortunately never came. Plus, she simply was not yet ready. "That prolonged my indecisiveness," she told Ladies' Home Journal in 2008 (via Today).
When she finally did adopt her children, Keaton's life completely changed. Speaking with Film Monthly in 2003, Keaton described motherhood as the "the most completely humbling experience I've ever had." "I think it puts you in your place because it really forces you to address the issues that you claim to believe in," she said. "I mean, we can all sit here and talk, but it's another thing to act that way in your life." For Keaton, having children has been both "challenging and intoxicating." "I'm completely in love with my kids, but I also realize that I have to try and be a better person everyday," she said, adding that, "with children, you really have to be your best self, always, and be honest."
Being a mother made Diane Keaton less self-involved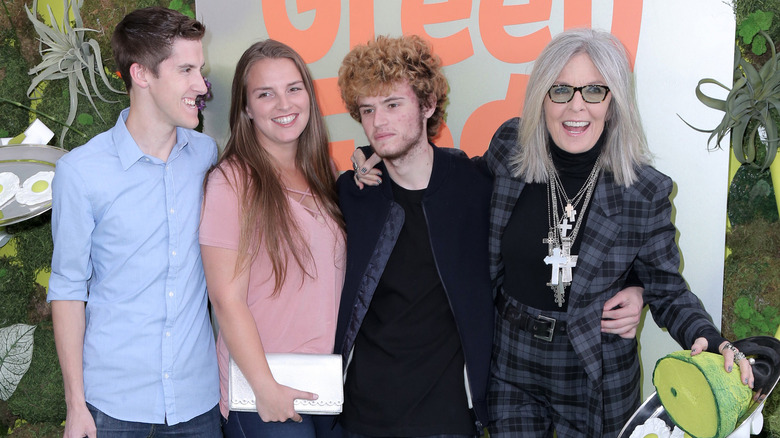 Kathy Hutchins/Shutterstock
Becoming a mother also put a lot of things in perspective for Diane Keaton, who, prior to adopting her kids, was admittedly totally self-absorbed. "When I adopted, I immediately had to change as a person and become more giving. It made me realize that I was completely self-involved," she told Female First in 2005, adding that it had a lot to do with her profession as an actor. "I didn't have anyone to tell me how well I was doing, or if I was doing it right, which I was used to. I just wanted to say, 'How am I doing? Do they like me?'" Sharing her own struggles with motherhood, Keaton said it was the idea of letting go of her children that bothered her most. "You know you have to do it," she said. "But when the time comes I know I will find it such a struggle."
Even though Keaton never found the perfect man to share her wonderful kids with, the "Annie Hall" star said that she's perfectly content with her life as a single mother. As quoted by Scary Mommy, the actor said: "The loves of my life are my children and my mother. I don't feel as if I need a man." In her memoir "Then Again", which she released in 2011, Keaton described motherhood as the best, most fulfilling relationship she's ever had. "I'm sorry, but it's better than any of your fantasies about love," she said (via Amo Mama). "It is love. That's the best thing."