Victoria Pedretti Actually Auditioned For A Different Role In You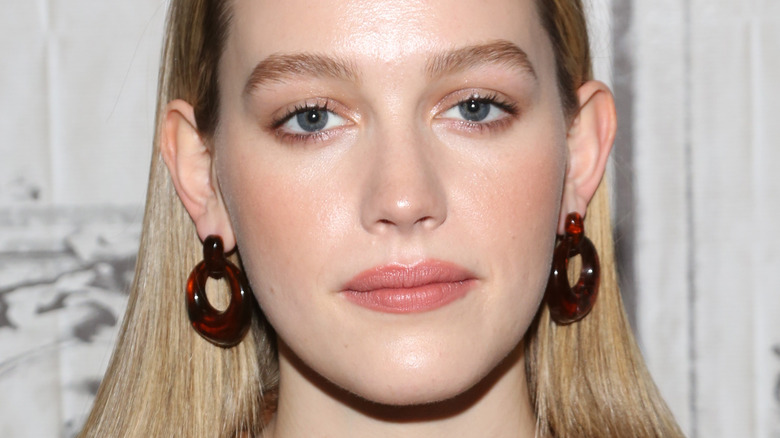 Manny Carabel/Getty Images
It takes a particularly talented actor to go toe-to-toe with Penn Badgley, who plays the unassuming serial killer Joe Goldberg on Netflix's "You." However, when Victoria Pedretti joined "You" as Goldberg's romantic interest in Season 2, per TV Insider, she stole the show and became a fan favorite. Love Quinn quickly aligned herself as Goldberg's perfect match in love, but also in death, as she also shared an affinity for his murderous extracurricular activities. The Season 3 finale, where Goldberg appeared to have killed Quinn, put question marks around Pedretti's future on the show, but fans will always have the two seasons where her character proved herself to be Goldberg's equal, at least ... in every single disturbing way.
Despite Pedretti being perfect for the role of Quinn, like many cases in Hollywood, this story could have played out very differently. While speaking with Byrdie, Pedretti shared that she almost played a different role entirely, which might have changed the landscape of 'You" as fans know it today.
Victoria Pedretti almost played Guinevere Beck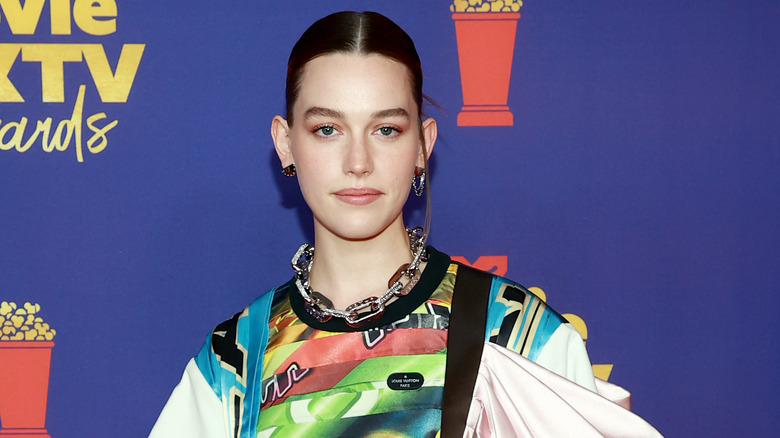 Matt Winkelmeyer/2021 Mtv Movie And Tv Awards/Getty Images
Season 4 of "You" does not yet have a release date, per TV Guide, so it'll be awhile before fans know for sure if Love Quinn is actually dead. But even if she is, Victoria Pedretti's arc still lasted longer than it would've had she gotten the role she auditioned for initially. According to the actor's interview with Byrdie, she actually auditioned to play the role of Guinevere Beck (played by Elizabeth Lail), Joe Goldberg's Season 1 obsession. "I auditioned for Beck during my first time in LA while I was showcasing with my university," shared Pedretti. "I got pretty far in the audition process. It was the furthest I had ever gotten in an audition process." Afterward, the actor pushed the audition from her mind until "You" producers Greg Berlanti and Sera Gamble saw her performance in "The Haunting of Hill House" and reached out to her personally.  "I haven't even talked to them about whether or not they remember me auditioning for Beck, to be honest." 
Ultimately, Goldberg murdered Beck at the season's close, so it's probably safe to say Pedretti's happy she didn't land the role of Guinevere. Lail, who played the object of Goldberg's affection, wished her arc had turned out differently. "The unfortunate thing is, the woman doesn't win in the end," Lail shared with Radio Times, referring to Beck's unfortunate end, adding, "And I'm so sick and tired of that."
Victoria Pedretti mourned the death her character on You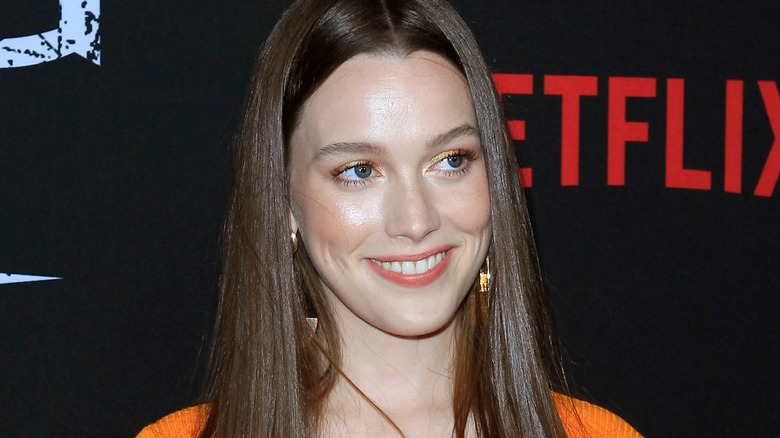 Kathy Hutchins/Shutterstock
Fans of "You" are still holding out hope that Love Quinn's arc isn't over for good. Even though the season ended with the twisted lovebirds attempting to murder each other, and Goldberg supposedly succeeding, fans aren't quite convinced. After staging a murder-suicide scene, Goldberg burns down the house with Quinn inside, but the show never actually pans to her burning body. Therefore, it's possible Quinn may escape. If you ask Victoria Pedretti herself, however, Quinn's arc is over for good. "I'm pretty sure we had an understanding about how Love's story was going to end before I even signed on to the show, so I've been prepared," the actor told Newsweek.  Despite not having the highest hopes for her character's longevity, Pedretti shared that she would definitely return for another season if given the chance.
Pedretti also shared with Elle that she's already mourned her character's death. "I've died a few times on television, but this one, I think, especially because she was leaving her child, I think I felt pretty wrecked afterwards." The actor went on to state that she was "frustated" by the amount of takes it took to film the death scene and that her character was "cut off right as she was about to expand." Further killing fan hope, Pedretti also shared: "I think [Quinn's] dead. I don't know. But I'm pretty, pretty positive. It's sad. I definitely loved her a lot."