Oprah Winfrey's 2022 Emmys Speech Has Twitter Seriously Confused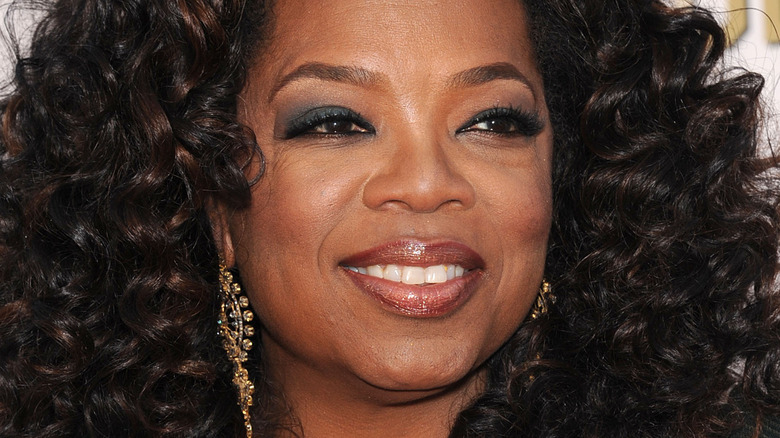 DFree/Shutterstock
The 2022 Emmy Awards are just getting underway and this year the award show is letting the TV do the talking — but for some fans, that is creating some downright awkward moments.
Hosted this year by Kenan Thompson, the Emmys are in for a headline-filled night. With "Squid Game," "Succession," and "Better Call Saul," as some of the top nominees up to win the most awards, social media is already buzzing over the award show. Which is a good thing, considering in recent years past, the Emmy Awards have seen a major decline in viewership — up until last year. And it seems this year, after last year's viewer increase, by moving the award show to a Monday and pulling in a younger host, the award committee is looking to bring — and keep — the younger audience tuned in.
But unfortunately for the Emmys, despite having it all go well for them — so far — it wasn't long into this year's award show that social media began talking about the weird speech Oprah Winfrey gave that started the show off on the wrong foot. 
Fans are confused why Oprah attempted to use math in her speech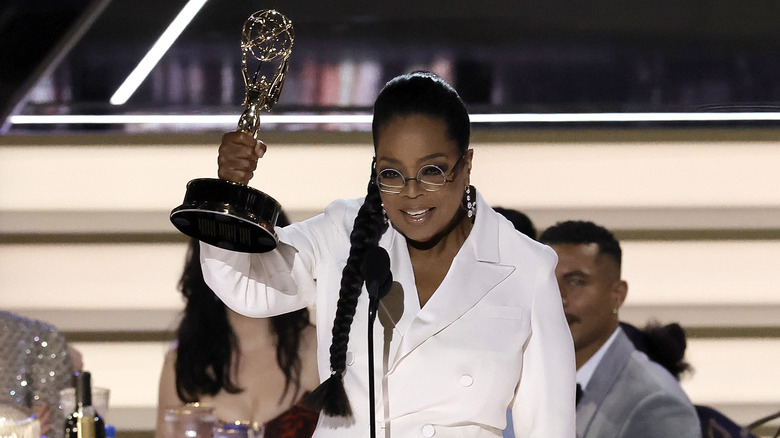 Kevin Winter/Getty Images
Talk about awkward! Despite receiving a standing ovation when heading out to present the award for Lead Actor in a Limited or Anthology Series, Oprah Winfrey quickly ran into an uncomfortable moment during her speech when attempting to shed light on how prestigious winning an Emmy really is.
When making a comparison about how so few people in the world win an Emmy, Winfrey ran into an awkward moment when she confused the audience with her math skills. During the speech, Winfrey discussed how the entire world's population is eligible for an Emmy before explaining that most people likely won't win one. But while Winfrey definitely meant to highlight the honor an Emmy is with that comparison, the meaning certainly didn't get across as the TV host's reference only confused viewers.
Taking to Twitter after the moment, one fan wrote, "Oh, Oprah. That math. *shakes head*." Echoing a similar sentiment, one fan added, "That's not even real math Oprah. Like I'm not in the running for an Emmy. You can't use the world population to figure out the odds." But while many fans thought the comparison simply didn't work, some fans came to Winfrey's defense explaining that we all knew what she meant, and her speech showcased how remarkable it is to win an Emmy — whether it be this year, or any other year.