Fans Can't Believe Their Eyes With Ben Stiller's Daughter At The 2022 Emmys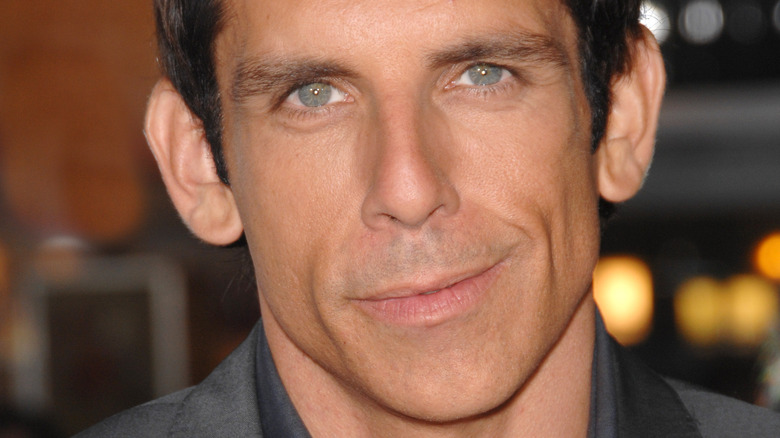 Featureflash Photo Agency/Shutterstock
Ben Stiller has been hitting the headlines for an epic reunion after finding his way back to his estranged wife, Christine Taylor. The two got back together after spending a whole lot of time in one another's company during the Coronavirus pandemic (finally! A good story coming out of that time!) with the actor telling Esquire in February, "We were separated and got back together and we're happy about that," before adding, "Unexpected, and one of the things that came out of the pandemic."
A source then dished on the epic reunion to Us Weekly the following month, saying the split hit the "Meet The Fockers" star pretty hard and made him realize exactly what he wants. "He missed [Christine] terribly and hated the idea of their kids growing up in a broken home," the insider shared. "He made a conscious effort to stop sweating the small stuff and figure out how to channel his energy whilst compromising with Christine on those issues that really didn't matter at the end of the day," they added.
But while Taylor wasn't by her reconciled husband's side for the 2022 Emmy Awards, a part of her was in the form of their daughter, Ella Stiller — and fans had a whole lot to say about this actors' gorgeous daughter.
Ella Stiller had everyone talking on the Emmys red carpet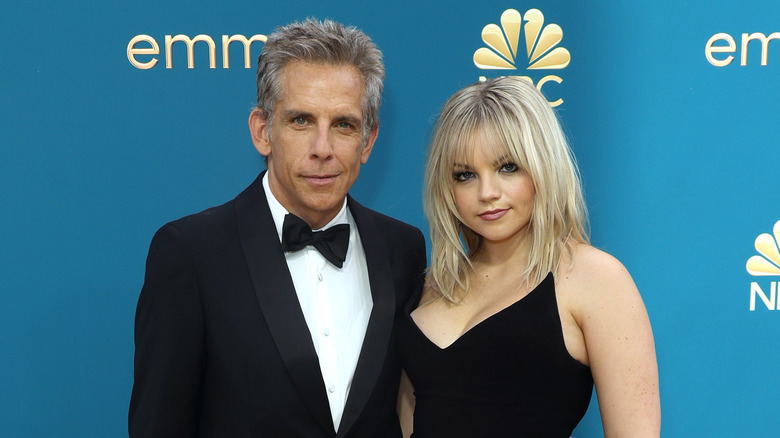 Momodu Mansaray/Getty Images
Ella Stiller's rare red carpet appearance at the 2022 Emmys on September 12 caused quite the furore on social media, as plenty took to Twitter to share their thoughts after seeing Ben Stiller walk the red carpet with his eldest child (he and Christine Taylor are also parents to a son, Quinlin "Quinn" Stiller). Some viewers were shocked by how much they claimed Ella doesn't really look like her famous mom or dad, while others just couldn't believe how grown up Ella (who was born in 2002) looked. Others felt she looked like a couple of A-List stars in her own right, comparing her to both Kate Hudson and Anna Faris. One thing's for sure, though, Ella Stiller is absolutely gorgeous!
And it seems like Ella — who's grandaughter to the late Jerry Stiller — has a good head on her shoulders, as she couldn't help but gush over her dad on the red carpet. "I'm so proud. It's, like, my favorite show. I'm obsessed," she said of "Severance," which was nominated for multiple awards, during E!'s "Live From The Red Carpet" coverage (via Us Weekly).
This certainly isn't Ella's first time accompanying her dad on a major red carpet, though. Ben previously had his gorgeous daughter on his arm back in 2019 when she looked a whole lot different with brunette locks at the Golden Globe Awards as they chatted to Los Angeles Times. How time flies!