Selena Gomez's Hilarious 2022 Emmys Appearance Has Fans Begging For The Same Thing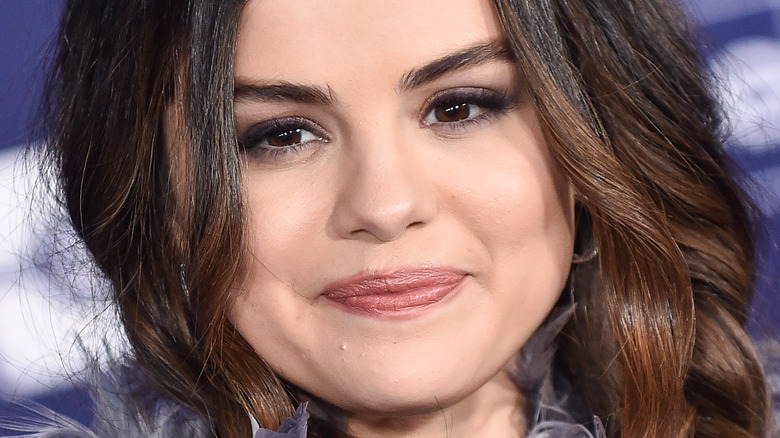 DFree/Shutterstock
Selena Gomez is back, and most people would agree that she's better than ever. The singer currently stars with Steve Martin and Martin Short in the dramedy "Only Murders In the Building." And while the trio seems like an unlikely crew, they have some good onscreen chemistry.
In an interview with Deadline, Gomez talked about what it was like working with Martin and Short in the series. "Oh, man. I wish I had something witty. I'm still learning from them," she shared. "Actually, what I've learned from them is to be a little more snarky. I can tell that I have a little more bite. Marty will look at me and say, 'I did that.'" 
In July, Short spoke about Gomez's Emmy snub after he and Martin both got nods. "We're a little dismayed that Selena didn't get nominated because she's so crucial to the trio, to the show," the actor told Variety, adding that Gomez "balances" them. "In fact, in some ways you can say that we got nominated because of her balance in the show." What a sweet and unexpected trio! Even though Gomez did not get nominated for an Emmy, that didn't stop her from having a good time while she presented an award.
Selena Gomez slays at the Emmys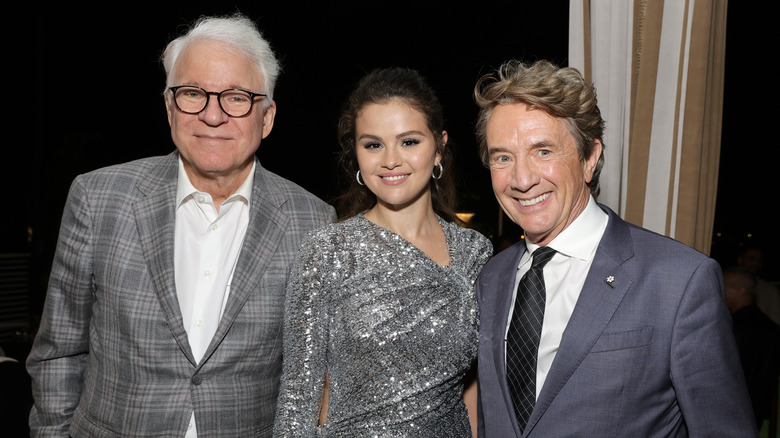 Amy Sussman/Getty Images
Selena Gomez was onstage at the 2022 Emmy Awards alongside her co-stars Steve Martin and Martin Short. The trio exchanged a few back-and-forths throughout their awards presentation, but Gomez came through with the big zinger. "You know what I love about working with these guys?" she asked on stage, per E! News. "No paparazzi, ever." The actor got a big laugh from the audience, and people on social media also applauded Gomez for her witty humor.
"I swear Steve Martin, Martin Short, and Selena Gomez should be our next #Oscars hosts like it's a no-brainer," one fan tweeted with a photo of Short, Gomez, and Martin posing. "Let steve martin, selena gomez, and martin short host the Emmys next year, you cowards!!!!!" another chimed in. "Kinda wishing Steve Martin, Martin Short, and Selena Gomez were hosting the #Emmys," a third person wrote along with a video clip from their routine. It's clear that this group has a lot of fans who love the show. 
In June, Gomez took to Instagram to share a photo of herself, Martin, and Short posing ahead of Season 2 of their Hulu series, "Only Murders In the Building."  She wrote in the caption, "These fools are back!" It didn't take long for fans to comment on the upload, with most expressing their excitement for the show's return. Maybe we'll see them host an award show together next year.