Britney Spears Seemingly Shades Christina Aguilera Following Rekindled Beef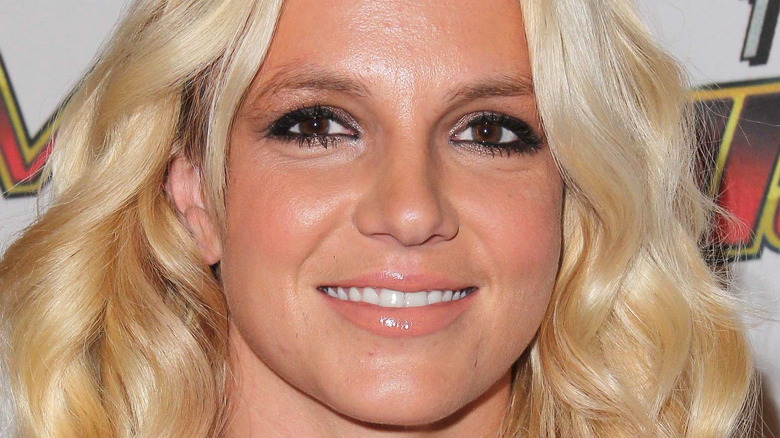 s_bukley/Shutterstock
Britney Spears is facing criticism for what appears to be shade throw in the direction of Christina Aguilera's backup dancers with a recent post on social-media. The pop star has been remarkably candid on online since a judge approved the termination of her 13-year conservatorship late 2021, but this time some fans are finding it hard to ingest her candor. 
The Princess of Pop has used her pulpit to reignite a decades-old feud with Aguilera — with whom she was notoriously pitted against in the press in the early aughts. It's easy to see why. Both began their careers as cast members of the "All New Mickey Mouse Club" in the late '90s before going head-to-head as two of the biggest names in the bygone bubblegum pop era.
The heat between the two stars appears to have cooled in recent years. That is, until last year when Aguilera faced a reckoning at the hands of Spears for "refusing to speak" about the mistreatment Spears faced at the hands of her father during her conservatorship. The singer's latest post has many singing "Toxic," because it's certainly not "What a Girl Wants" to hear.
Britney is accused of body shaming Christina's backup dancers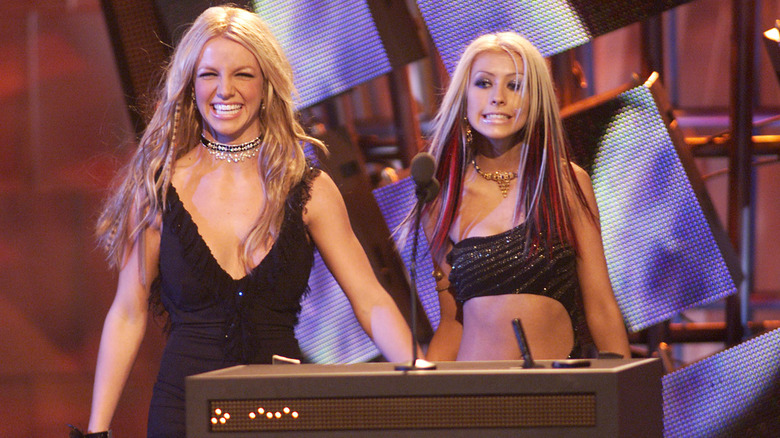 Frank Micelotta Archive/Getty Images
Britney Spears appeared to body shame Christina Aguilera's backup dancers with her latest Instagram post. After using the platform as a soapbox to rant about the "tiny" dancers her team would hire — which she says made her appear bigger on stage — the singer decided to drag Aguilera into the mix. "I wish I could have chosen the nannies for my children ... my dancers ... I mean if I had Christina Aguilera's dancers I would have looked extremely small ... I mean why not talk about it ??" Spears wrote. The post was accompanied by a quote attributed to Rodney Dangerfield which read, "I found there was only one way to look thin: hang out with fat people."
According to Page Six, the "Beautiful" singer wasn't here for the negativity and unfollowed Spears shortly after. She isn't the only one to be taken aback by the post. Many fans took to the comments to condemn Spears for her words, including one fan, who wrote, "Oof. Love Britt- but this was in bad taste. Body shaming to make yourself feel better is not where it's at."