Britney Spears Unveils Even More Disturbing Details About Her Conservatorship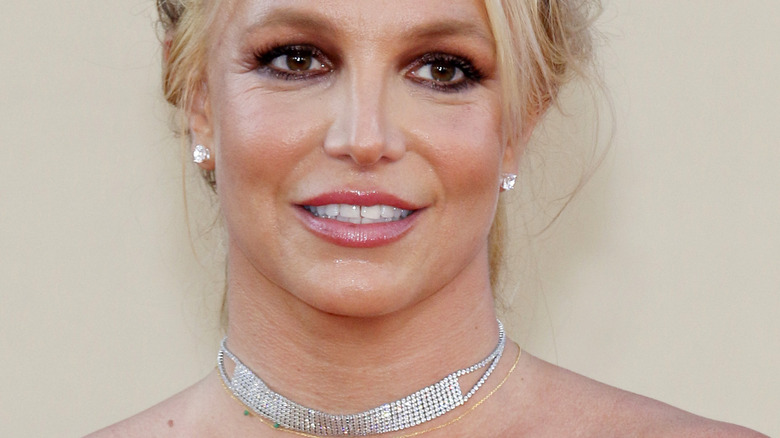 Tinseltown/Shutterstock
After her longtime conservatorship was lifted in 2021, Britney Spears finally found her voice — and no, we don't mean her singing one, although "Hold Me Closer," Spears' anticipated come back, is on the way. We're talking about Princess of Pop's unfiltered Instagram. While the "Circus" singer is still getting the hang of having her own platform, she's managed to reveal more about her previous conditions. Until the end of the conservatorship, Spears mostly communicated through hints and clues, some so cryptic it took an entire podcast to decode them. At times, fans wondered if it was even her posting or simply a handler keeping up appearances. However, that's all changed with the success of the #FreeBritney movement.
While Spears' social media posts are no less chaotic than before, they're undeniably her and she's speaking up more than ever. With her newfound independence over her life, career, and finances, she's used her Instagram for everything from risqué photos to dancing videos to inspirational quotes, often while putting her estranged family on blast along the way. Back in January, she posted an intense, now-deleted rant, in which she said she wished she could have "slapped" her mother and sister, Lynn and Jamie Lynn Spears. Now, despite Spears' recent marriage to longtime boyfriend Sam Asghari, she's wasting no time spilling more family secrets.
Britney Spears underwent medical work against her will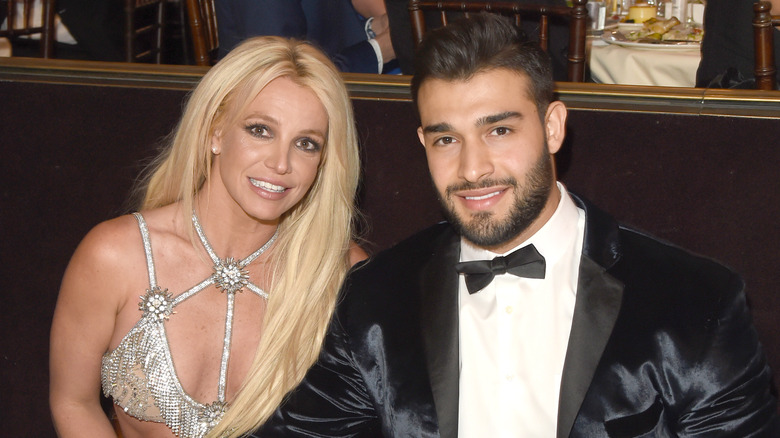 J. Merritt/Getty Images
In a now-deleted Instagram post, via the Daily Mail, Britney Spears made new allegations against her family, including a disturbing stay at a medical facility. Posting a photo of a man measuring his blood pressure, she captioned it "To all the nurses who came to that place during those 4 months ... watching me change 3 times a day ... showering like I was in prison and don't forget the drawing of my blood." She continued, "Oh dear God, I am so blessed to be traumatized and to never have a day go by where I'm not bitter as f*** because they got away with it !!!" Spears also accused her family of leaving her there while staying at her condo in Destin, Florida.
The condo has been a recurring sore spot between Britney and her sister Jamie Lynn throughout the #FreeBritney saga. Jamie Lynn previously used the words "we" and "our" when describing the condo, even though Britney is the sole owner. Back in 2015, she tweeted "We have a condo is [sic] Destin, Florida and it's the best getaway!" When the tweet resurfaced in 2021, fans called her out for her choice of words in the comments.
While Britney didn't make mention of Jamie Lynn in her recent post, her sister is one of many family members she's feuded with over the now-terminated conservatorship. Despite this and similar incidents, Jamie Lynn claims to support the #FreeBritney movement.