Why Justin Timberlake And Jessica Biel's Relationship Almost Didn't Last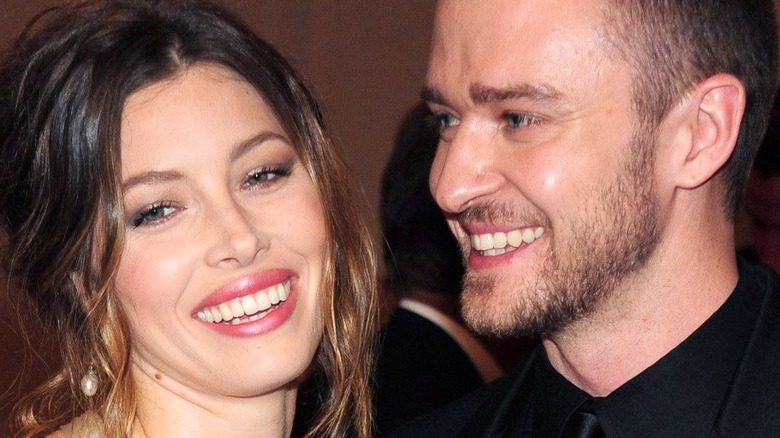 Everett Collection/Shutterstock
Justin Timberlake and Jessica Biel are definitely relationship goals. Not only do the famous pair have a successful marriage, which has produced two children, Silas and Phineas Timberlake, their 2007 meet cute, which Timberlake wrote about in his 2018 memoir, "Hindsight & All The Things I Can't See In Front Of Me," reads like something out of a fairy tale. "We were at a speakeasy kind of a bar, a private club, and we were standing around in a group of people," the singer wrote, via Grazia. "I made some sort of sarcastic comment, really dry. Nobody got it except her. She laughed, and I noticed, all of a sudden, and in the way where you wonder if a person's like you, if they have a very dry, dark sense of humor, too." Timberlake went on to write that they talked, danced to "Lucky Star," and then Biel was "gone." 
After their Cinderella-esque first encounter in, the pair dated and married five years later in Italy, where Biel wore her iconic pink wedding dress. If you ask Biel, who will celebrate 10 years of marriage to Timberlake in October, the secret to their successful marriage is that she and Timberlake "keep dating," according to Entertainment Tonight. "You just have to keep making time for each other and you have to keep making each other a priority," added Biel. 
Despite their feats as a couple, Timberlake and Biel's past hasn't always been roses and sunshine. 
Justin Timberlake and Jessica Biel once broke up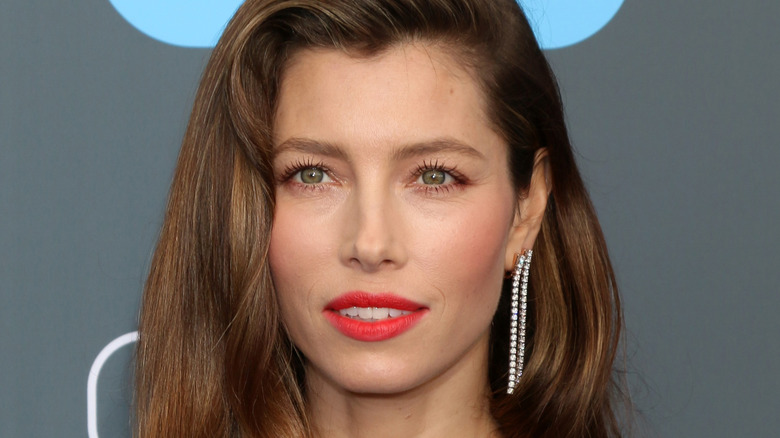 Kathy Hutchins/Shutterstock
Justin Timberlake and Jessica Biel's love story almost played out a lot differently. Despite first officially getting together in 2007, via Us Weekly, the couple hit a major snag in 2011 when they briefly broke up. According to Billboard, Timberlake and Biel released a joint statement and confirmed they'd parted ways. "Addressing the media speculation regarding Jessica Biel and Justin Timberlake's relationship, we are confirming that they mutually have decided to part ways," read the statement.
At the time, both stars kept the exact reason for their breakup to themselves. However, Timberlake briefly touched on the breakup in a profile for Vanity Fair later that year, expressing that he still cared about Biel. "I would rather not talk about her, because it's hurtful for me," said the singer, adding, "I don't want to say much more, because I have to protect things that are dear to me — for instance, her. She is the single-handedly most significant person in my life. In my 30 years, she is the most special person, O.K.?" During the same interview, the singer spoke on his thoughts about marriage. At the time, the singer stated that he "didn't know" if he wanted to get married, but would consider it "if that's what it take for two people to make it official." 
Later that year, the couple got engaged over Winter break, according to Billboard. They married 10 months later on October 19, 2012.
Justin Timberlake is involved in a scandal with his co-star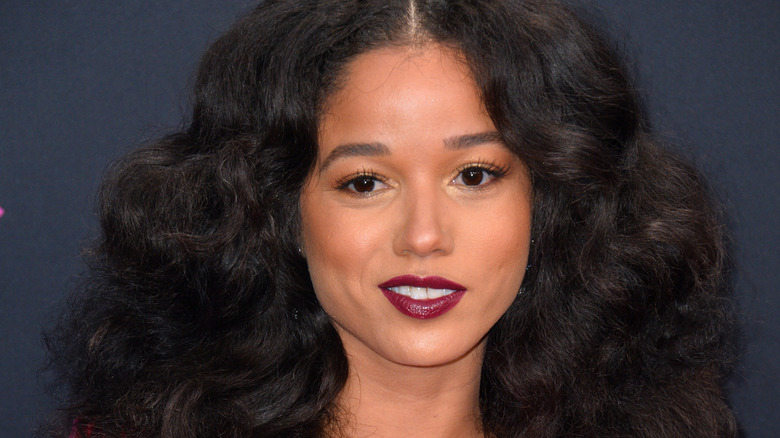 Featureflash Photo Agency/Shutterstock
Unfortunately, Justin Timberlake and Jessica Biel's 2011 breakup isn't the only public controversy they've endured. In addition to allegedly cheating on Biel with Olivia Munn, per Us Weekly, the singer was once involved in a public scandal that was backed up by video. 
In December 2019, a video of Timberlake and his "Palmer" co-star Alisha Wainwright, looking rather cozy while out for a drink with their co-stars, went viral. In the video, the singer-actor can be seen looking visibly hazed as he and Wainwrights briefly hold hands. At one point, the actor also rested her hand on his knee, per The Sun. 
A few weeks later, Timberlake issued a public statement to clear things up, which read, "A few weeks ago, I displayed a strong lapse in judgement — but let me be clear — nothing happened between me and my costar. I drank too much that night and I regret my behavior." He went on to apologize to his wife and family for "putting them through an embarrassing situation" and declared he was working on being the best father and husband that he can be.