Who Is Ellen Pompeo's Husband, Chris Ivery?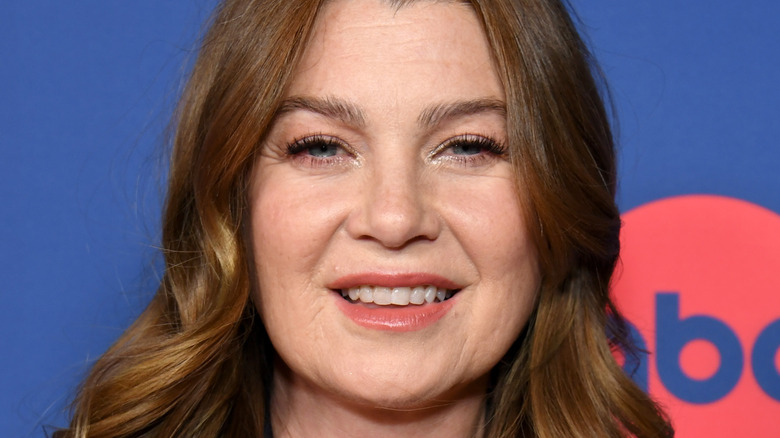 Jon Kopaloff/Getty Images
Ellen Pompeo has been one of the leading ladies on television after making her debut as Dr. Meredith Grey on the ABC hit series "Grey's Anatomy" in 2005. The iconic show has been around for nearly two decades and has made history as the "longest-running primetime medical drama in TV history," according to Forbes. Additionally, "Grey's Anatomy" is the network's "longest-running current show" with a whopping 19 seasons. "It's inspired so many generations of healthcare workers, so, I think for the young people, it's a really good piece of content, and we're going to try to keep it going for the young people," Pompeo said during an interview with Entertainment Tonight. 
Aside from being one of TV's highest-paid actors, Pompeo has executive produced several episodes of "Grey's Anatomy," per The Hollywood Reporter. However, given all of the actor's accomplishments, she has often praised her husband, Chris Ivery, for playing a vital role in pushing her to achieve greatness. Ivery and Pompeo first met in Los Angeles in 2003 and initially hit it off as friends. However, Ivery confessed to People that he was caught off-guard when "one night she just looked different to me." Their spark turned romantic, and the rest has been history between the two. 
While Ivery is known for being a supportive husband behind the scenes, he's also a star just like his wife. 
Chris Ivery was a music producer for over 25 years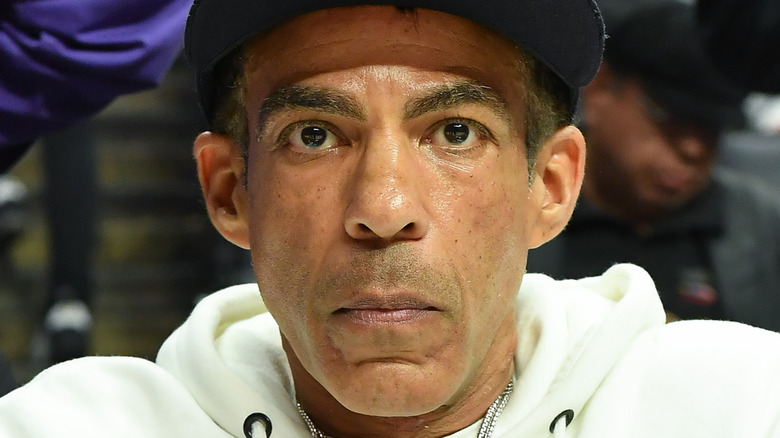 Allen Berezovsky/Getty Images
Chris Ivery is a well-known music producer with over two decades of experience in the industry. According to Parade, the Boston native also has a talent for songwriting; he was even credited on Rihanna's 2011 hit single "Cheers (Drink to That)." Ivery lives a very private life, so not much is known about his career —  but he is often referred to as a veteran in the industry. The music producer and Ellen Pompeo tied the knot in 2007, and they share three children, Stella, Sienna, and Eli, per Daily Mail.
Although Ivery spent nearly three decades producing music, in 2019 he decided to take his talents to the fashion industry by launching STLA, "a relaunch of classic Italian sportswear label Sergio Tacchini," according to The Hollywood Reporter. While making a drastic career change later in life is never an easy task, Pompeo fully supported her husband's latest venture. "I'm so proud," she gushed to the outlet. "These are his ideas come to life. It's like the most magical thing ever." Ivery had always been a fan of the brand and wanted to bring it back in a major way. "I really feel like there are a lot of people that come from different walks that have an affinity with this brand," he told The Hollywood Reporter. 
Not only are Ivery and Pompeo thriving in their careers, but the two also shared what it takes to maintain a successful marriage. 
Chris Ivery had a hard time watching Ellen Pompeo kiss another man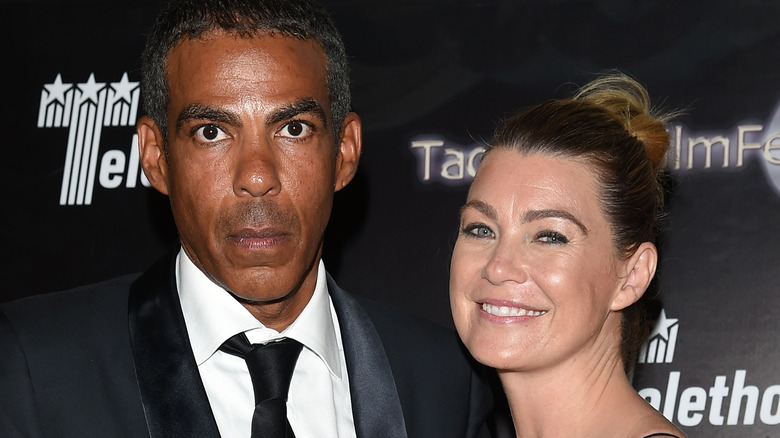 Daniele Venturelli/Getty Images
Ellen Pompeo and Chris Ivery have been together for over 15 years, which is practically unheard of in Hollywood. During an interview on Us Weekly's "In Case You Missed Us" podcast, Pompeo shared the key to her healthy marriage: "Just don't try to change people. They are who they are, and they were fine when you married them, so don't expect them to change." Pompeo also noted that dating even when you're married is essential and complimenting your partner is also vital. "We go out to dinner sometimes, but date nights really kind of happen inside at home. We do a lot of lunch dates, too," she told People. "He tells me constantly how I have the body of a 20-year-old. He is the best," she added. 
Although the two have mastered the complexity of marriage, Pompeo confessed there was just one thing Ivery had a hard time overcoming in their relationship — her on-camera makeout sessions with Patrick Dempsey, aka McDreamy. "I remember in the beginning, it was really hard for him," Pompeo revealed on the "Ladies First with Laura Brown" podcast (via Entertainment Tonight. "He was like, 'This is not what I signed up for. You go to work and make out with that. I like Patrick and everything, he's a good dude, but like really?'" 
Although it was awkward, Ivery will forever support his wife when it comes to her career.