Matchmaker Pairs Tom Brady With Another Top Athlete Amid Potential Gisele Bündchen Divorce - Exclusive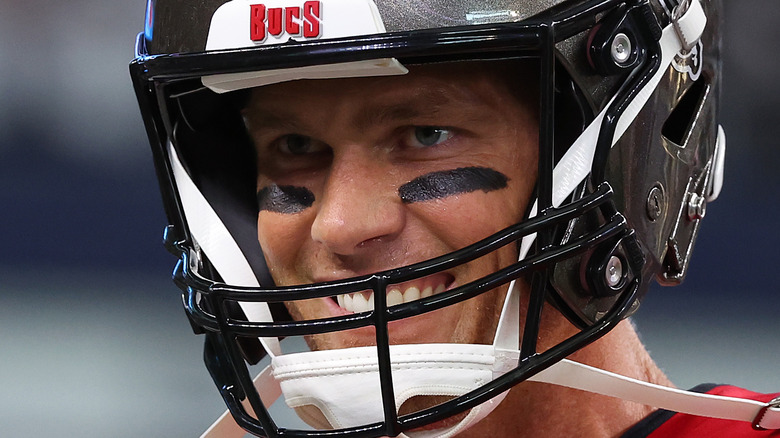 Richard Rodriguez/Getty Images
Ever since it was reported that Tampa Bay Buccaneers quarterback Tom Brady would be taking a break for "personal reasons," people have been eager to know what possibly could be more important than team practice and preseason games. "I'm 45 years old, man," he told reporters upon his return to the field in Tennessee, per TMZ. "There's a lot of s*** going on, so you just have to try and figure out life the best you can." Soon after, reports came out that Brady and his wife Gisele Bündchen were arguing over the quarterback's decision to come out of retirement.
"Gisele has always been the one with the kids," a source told Page Six. "They had agreed he would retire to focus on the family, then he changed his mind." Another insider added that the model traveled to Costa Rica while the football player stayed in Florida.
Some sources are hopeful that the two will work things out. "They're hitting a rough patch," an insider told People. "But I know they're trying, or at least he's trying, to figure it out and make it work. He wants to get through this and for things to get better." While a divorce may or may not happen, it's still fun to wonder who else would be compatible with the star quarterback. We asked a matchmaker, who exclusively told Nicki Swift that Brady and another superstar athlete could bring home the gold.
Matchmaker thinks Lindsey Vonn would look good with Tom Brady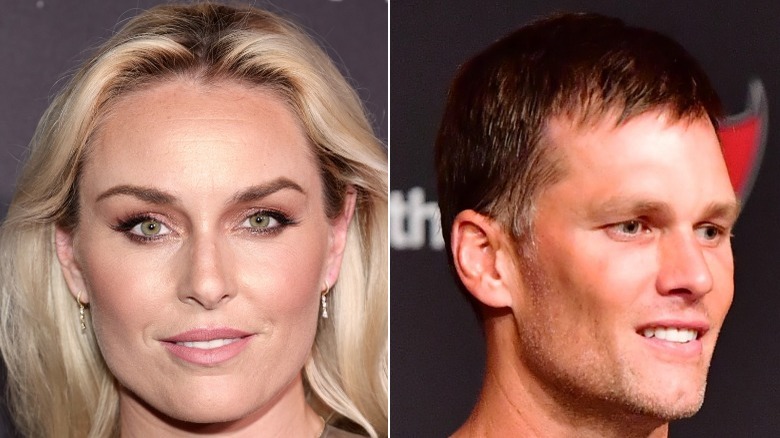 Jamie Mccarthy & Julio Aguilar/Getty
This isn't the first time Tom Brady and Gisele Bündchen hit a rocky road in their relationship. In a 2020 episode of Howard Stern's SiriusXM show (via Entertainment Tonight), the Tampa Bay Buccaneers quarterback mentioned that he and his wife had a similar fight in 2018. The model felt like her husband wasn't pulling his weight as he seemingly chose football over family, leading the couple to go through counseling. Now that divorce rumors are swirling, Susan Trombetti, matchmaker and CEO of Exclusive Matchmaking, believes Lindsey Vonn is the perfect match for the quarterback.
"Both are athletes and have been at the top of their game," Trombetti told Nicki Swift exclusively. "She knows the ropes in this department." She also mentioned that although Vonn has been dating someone, they aren't engaged, which tells her that the ski racer has yet to find the one. She also believes that Vonn would understand the hardships Brady is going through at the moment. "Who else could be better but a top athlete that understands the let down of retiring from your sport which you excelled in," Trombetti explained.
Although Trombetti thinks Brady and Vonn would be a great couple, it seems that the quarterback is trying to fix his problems with his wife. Brady mentioned that football and family are the most important things to him in a podcast, and Bündchen shared her support for her husband and his team during the Buccaneers' season opener.