How Meagan Good Really Got Her Big Break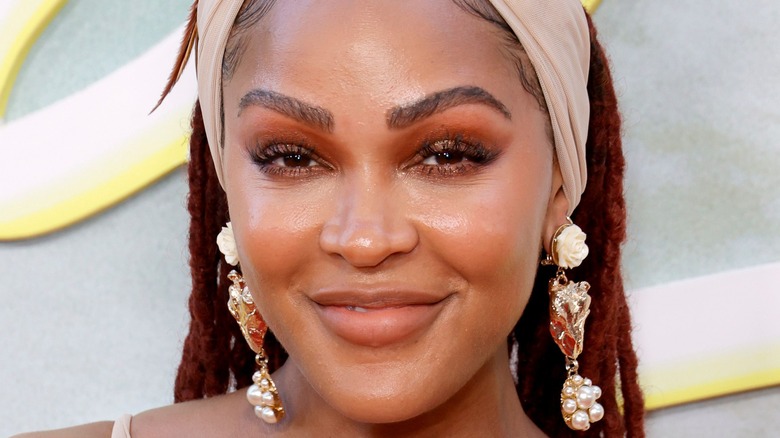 Frazer Harrison/Getty Images
After almost nine years of marriage, Meagan Good and her husband DeVon Franklin shocked the world when they announced they were divorcing at the end of 2021.
Back in 2011, the two first sparked romance rumors while on the set of their movie "Jumping the Broom." Though ironically, as the pair worked on creating the movie, which follows a couple's journey to their wedding, Franklin and Good were only foreshadowing their own future together. A year later, the two officially tied the knot, per People. 
But while these two foreshadowed a happy ending together, that reality came to halt after announcing the end of their marriage in 2021. Taking to social media at the time, Franklin and Good shared a statement regarding their split, per Entertainment Tonight, saying, "There's no one at fault, we believe this is the next best chapter in the evolution of our love." Adding to that, the two then explained they see their "futures separately but [are] forever connected." Now, months later, as these two have gone their separate ways, Franklin has continued his work as an author and preacher and Good has continued her work as an actor. But as these two have called it quits, many fans are now looking back on Good's career and wondering if, rather than Franklin, Good should have "jumped the broom" with a partner from the show that kickstarted her career.
Meagan Good's career took off on Nickelodeon's 'Cousin Skeeter'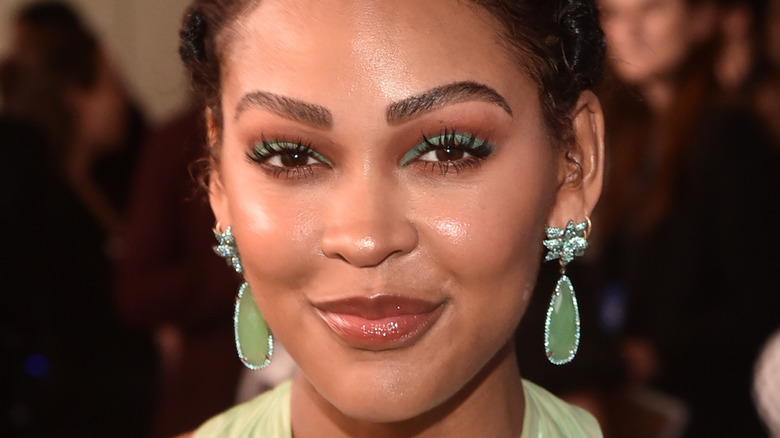 Alberto E. Rodriguez/Getty Images
As a child actor, Meagan Good hit the ground running with her career. Beginning at the age of four, Good first came to fame for her role as Cisely Batiste in the 1997 drama "Eve's Bayou." And it was her work during this movie that led Good to her breakout role as Nina in Nickelodeon's "Cousin Skeeter."
The kid-friendly sitcom, which ran from 1998 to 2001, was a pioneer in TV shows beginning to tell Black stories — focused on issues and life scenarios that impacted Black American communities watching at that time. And for the kids, they could either relate to Bobby or Nina or Cousin Skeeter as they watched them grow into young adults and learn coming-of-age lessons. 
Even though the main character "Cousin Skeeter" was a puppet, it wasn't hard for Good's talent to stick out on the show — with the show catapulting Good's acting career. But "Cousin Skeeter" did more than just kick off Good's career, it also brought her a family within Hollywood. When reflecting on her time working on "Cousin Skeeter," Good explained to Entertainment Weekly that she and the cast, especially Robert Ri'chard, who played Bobby Walker, almost became "siblings" despite the show only running for three seasons. "We really became family," Good said. "We argued a lot, but we really became a family."
Meagan Good's career skyrocketed after playing Nina on 'Cousin Skeeter'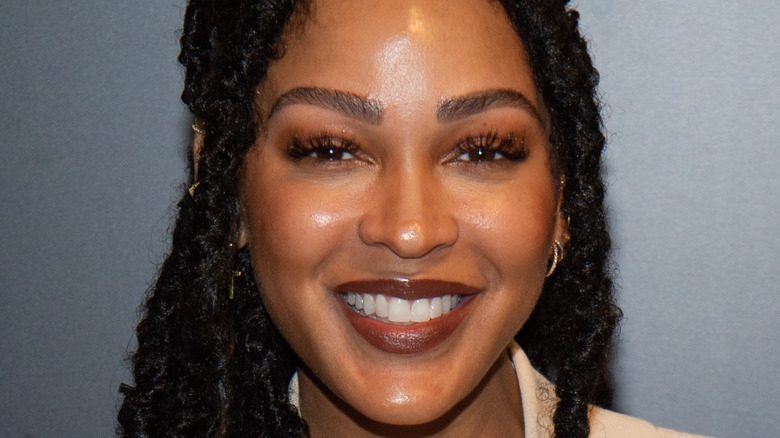 Marcus Ingram/Getty Images
Playing Nina in "Cousin Skeeter" might have been a small role on Nickelodeon, but for Meagan Good, playing Nina on "Cousin Skeeter" only led to bigger and better roles. Following her time on the Nickelodeon sitcom, Good went on to star in "Deliver Us from Eva" in 2003, "Roll Bounce" in 2005, and "Stomp the Yard" in 2007. And it was movies such as these that cemented Good as an actor in Hollywood and led her to a long and fulfilling career — one that she is still working on today. 
But while the movies Good stars in now come with her name in the spotlight, Good doesn't see her career as only "hers." Instead, Good sees her role as a way to uplift other up-and-coming Black actors, per Coveteur. Which is why Good keeps acting  — not only to continue working for herself but so she can help others get to the place they want to be.
And in a full circle moment, one of those actors that Good recently lifted up, was her former coworker from "Cousin Skeeter," Robert Ri'chard. When speaking about her project, "Harlem," Good explained that she was the one who suggested that Ri'chard have a part in the show. "When 'Cousin Skeeter' was over, we cried like babies," Good said, per Entertainment Weekly. "So to be able to work with him again, it just makes my whole heart and soul smile."