Kim Kardashian Hints At Who She Plans To Date Next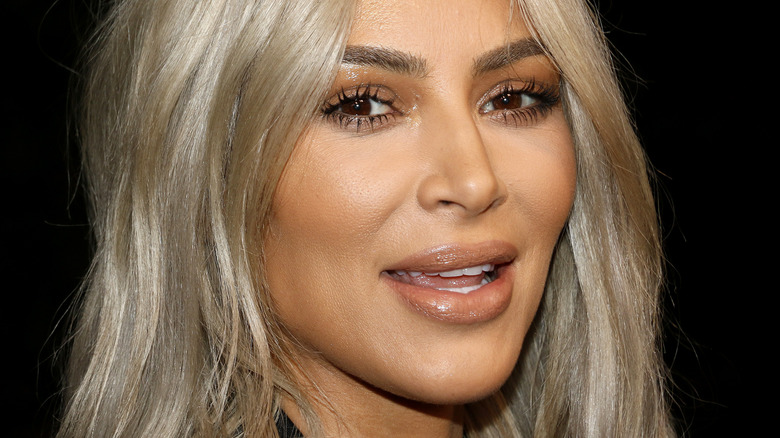 Tinseltown/Shutterstock
There's not a lot of overlap in the entertainment spheres that Kim Kardashian and her ex Pete Davidson occupy, but what the reality TV star and the comedian have in common is a true talent for keeping their fans entertained with their love lives.
Speaking to Page Six about the exes, one insider dished, "They're both bummed it didn't work out." But the star-crossed lovers' fans don't seem to be all that distraught about their relationship's demise. Because Kardashian and Davidson have both dated numerous other celebrities, the internet has had endless fun playing matchmaker for the two. "Pete Davidson and Miley should date and you can't convince me otherwise," opined one Twitter user. (A Nicki Swift poll also found that readers really want the "Saturday Night Live" star to date Miley Cyrus.) As for Kardashian, Leonardo DiCaprio and Camila Morrone split in August, per People, so another Twitter user suggested that the "Titanic" actor should date the woman who lost a precious jewel in the ocean in real life. "Imagine Kanye going off on him," the netizen added.
In August, a source told E!, "Kim's expressed she's ready to date but it has to be the right person who understands her life." This may help explain why Kardashian has dated so many celebs — per Us Weekly, her famous exes include Nick Cannon, Nick Lachey, Reggie Bush, and Kanye "Ye" West. However, she thinks it might be time to expand her dating pool beyond entertainers and athletes.
Kim Kardashian wants to date a doctor, lawyer, or scientist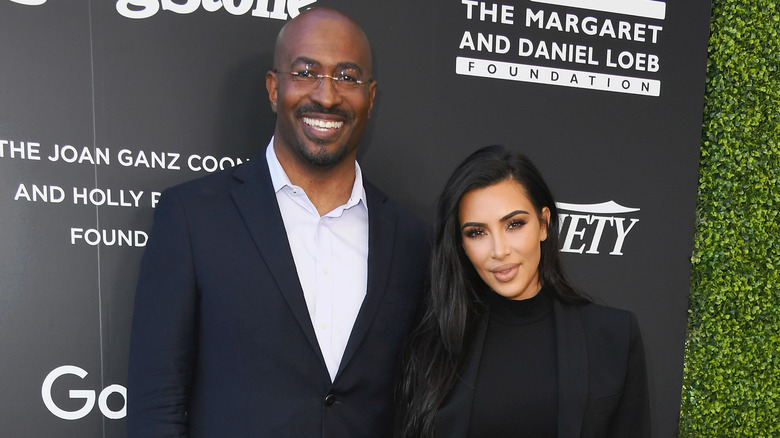 Jon Kopaloff/Getty Images
During her September 14 interview on "The Late Late Show with James Corden," Kim Kardashian opened up about her hopes of finding love again and made a confession about her previous failed romances. "Clearly, it's not working, whatever I'm doing," she stated. Kardashian revealed that she's started to consider looking for love outside the entertainment industry but she still wants her future partner to have a career that pays far more than minimum wage. Speaking of where she might go to meet guys, she mused, "Maybe a hospital and meet a doctor, a law firm. I think it's going to be scientist, neuroscientist, biochemist, doctor, attorney." If she goes the science route, "The Kardashians" could become the reality show version of "The Big Bang Theory," and if she's ever found guilty of falling for a lawyer, then her partner could someday become her law partner, too.
When she passed California's baby bar, Kardashian celebrated the accomplishment on Instagram and thanked political commenter Van Jones — who has a degree in law from Yale — for encouraging her to pursue her own law degree. But when they appeared together on the "Uncommon Grounds" podcast, Jones and Kardashian denied speculation that they were more than friends.
On the "Keeping Up With the Kardashians" reunion special, Kardashian said that Jones told her, "This rumor has gotten me so many dates." Maybe now it could help him score a date with Kardashian herself.