Sarah Michelle Gellar's Daughter Makes Head-Turning Appearance With Her Mom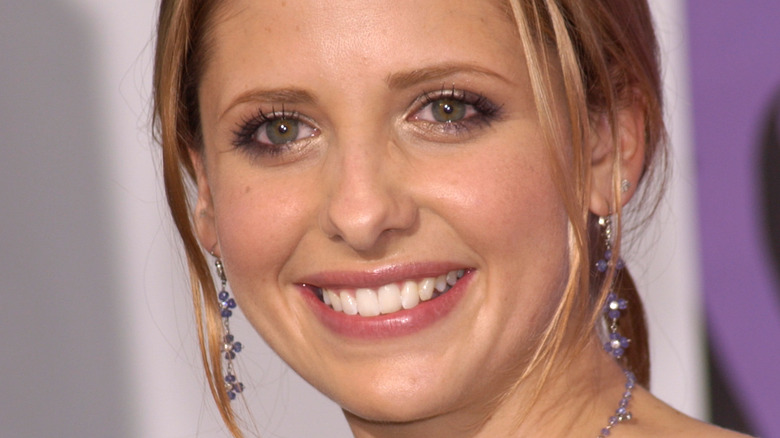 Featureflash Photo Agency/Shutterstock
Time flies faster than a teenage vampire killer trying to put a stake in the heart of one of her mortal enemies. However, the oldest child of Freddie Prinze Jr. and Sarah Michelle Gellar, Charlotte Grace, hasn't quite reached the age that her mom was supposed to be when she was playing a Sunnydale High student on "Buffy the Vampire Slayer."
In 2013, Charlotte was just a toddler, and Gellar told Us Weekly that her daughter had no idea that her parents were famous actors. "I think my daughter thinks I get my hair done for a living," she quipped. But now Charlotte is 13 years old, and she and her younger brother, Rocky James, 10, are well aware that their mom used to kick bloodsucker butt on network television. "My kids had never seen ['Buffy the Vampire Slayer'] until quarantine," Gellar told Access. She revealed that Charlotte and Rocky actually begged her to let them watch the series, and she thought that they'd quickly lose interest. But instead, they became bona fide Buffy fans. "They are hooked," she said. Gellar told Hollywood Life that Charlotte even had an opinion on who Buffy should end up with. "I will tell you my daughter is definitely a pro Angel," she said.
Another sign that Charlotte is taking more of an interest in her mom's career is her rare appearance with the "Buffy" star at a Hollywood event.
Charlotte adores one of her mom's former co-stars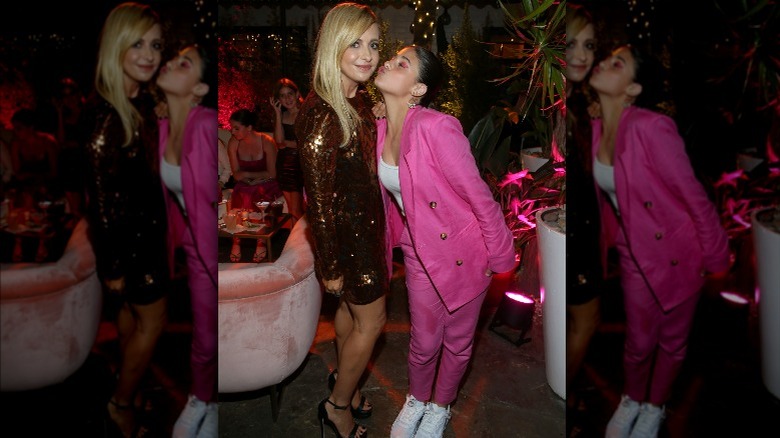 Phillip Faraone/Getty Images
In 2021, Sarah Michelle Gellar told Us Weekly that she wasn't quite ready to let her kids have their own social media accounts, and the actor previously explained to SheKnows why Charlotte and Rocky's faces don't appear on her own Instagram page. "I'd like to give them as much of a private life as I can," she stated. But she did allow Charlotte to be photographed at the premiere of the Netflix movie "Do Revenge."
According to The New York Times, the film draws some of its inspiration from '90s movies that Gellar appeared in — "Scream" and "Cruel Intentions" — and Gellar makes a cameo as the headmaster at a school, where the actors playing her young charges include "Stranger Things" star Maya Hawke and "Riverdale" actor Camila Mendes. For the premiere, Charlotte wore a pair of bright pink slacks, a matching blazer, and white sneakers.
ET spoke to Gellar at the event, and she revealed that Charlotte really wants to attend a "Dancing With the Stars" live show to watch her mom's former co-star Selma Blair perform. "She almost gave up her 13th birthday to be able to be there for her first performance," said Gellar. She promised Charlotte she could attend a show later on, but she's wary about letting her daughter watch her kiss Blair in "Cruel Intentions." She told Hollywood Life, "I'm not sure anyone needs to see their mother in that movie."