Johnny Depp And Amber Heard's Legal Battle Is Officially Getting The Hollywood Treatment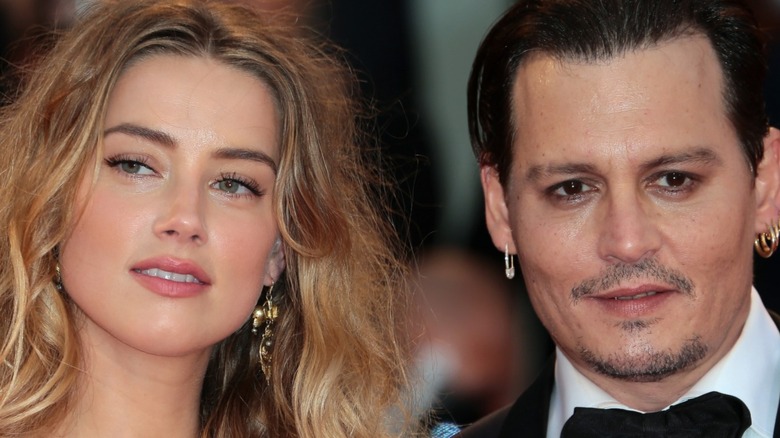 Matteo Chinellato/Shutterstock
The drama between Johnny Depp and Amber Heard was settled in court, but their story is far from over — thanks to Hollywood.
To recap, the exes' wild relationship troubles made their way to the courtroom. In 2018, Heard wrote an op-ed for The Washington Post alleging that she was a victim of domestic abuse. Though the "Aquaman" actor didn't name Depp as her abuser, the public came to their own conclusions. Depp filed a $50 million defamation lawsuit against Heard, claiming that the piece alluded to his being abusive during their relationship and that his career suffered because of it. The lawsuit was a big deal in the entertainment world, with millions of eyes on their legal battle. In June 2022, Depp won the defamation suit, but Heard managed to win a $2 million judgment. However, seeing as though a jury found that Depp was entitled to a little over $10 million (per NPR), that $2 million is basically going right back to him.
Whether you wanted it or not, more on this tumultuous relationship and courtroom drama is on the way.
The Johnny Depp and Amber Heard saga will be made into a movie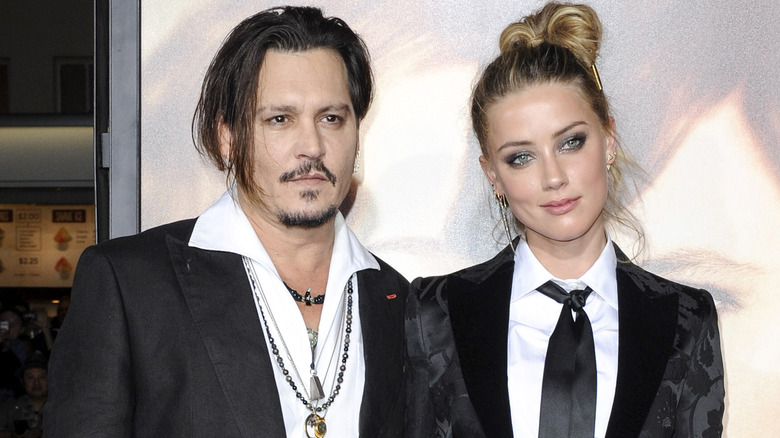 Tinseltown/Shutterstock
In true Hollywood fashion, the story of Johnny Depp and Amber Heard will be made into an actual movie! According to Variety, "Hot Take: The Depp/Heard Trial" will premiere exclusively for free on Fox's Tubi. The film will star Mark Hapka ("Days of Our Lives") as Depp, while Megan Davis ("Alone in the Dark") will play Heard. "Hot Take" will cover not only Depp and Head's defamation trial but also parts of their messy relationship.
MarVista Entertainment (Fox Entertainment's independent studio) has produced the film. According to the studio execs, the movie was rushed to give viewers a timely take on the story. "Connecting viewers to stories with this kind of social currency and topicality make[s] watching them a must for any fan of pop culture or celebrity drama," Hannah Pillemer, EVP of creative affairs for MarVista, told Variety.
Per Deadline, "Hot Take" will premiere on Tubi on September 30, 2022.
If you or someone you know is dealing with domestic abuse, you can call the National Domestic Violence Hotline at 1−800−799−7233. You can also find more information, resources, and support at their website.